THE WOLFMAN'S HAMMER

Multiple Dates
Event Details
THE WOLFMAN'S HAMMER is a grim, brooding character drama about a burly alpha male Metal-Head guitar shredder and meth dealer named Arron (GREG HILL), and his wayward cousin David (BRAD MICHAEL ELMORE), who share a trailer in Central Oregon.  Arron is doing his best to shepherd David into manhood, but things go south when David begins dating the under-age sister of Arron's meanest customer, the brutal and violent gutter punk Jesse.  Things spiral out of control in this tail of despair and gut-shot tragedy.

THE WOLFMAN'S HAMMER was filmed on location in and around Central Oregon, and started shooting in October of 2010 and didn't wrap principal photography until June of 2011.  The shoot was plagued by unpredictable weather and other obstacles natural and resource related, but through the excruciating effort of all involved and the determination of its director and star, who have been life-long friends, it was finished and assembled in a manner all could be proud of.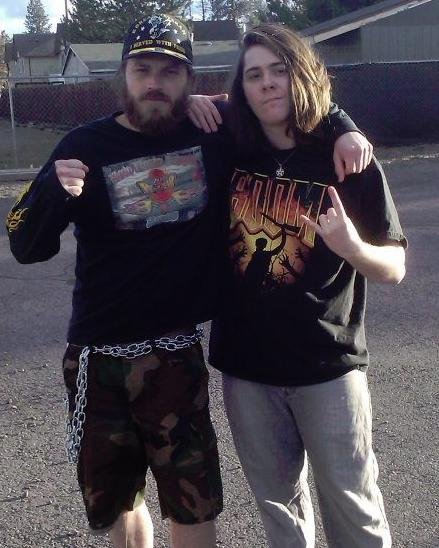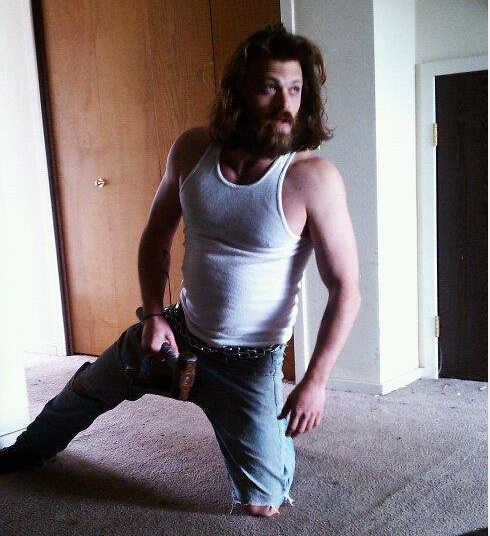 GREG HILL
Greg Hill is an actor and musician hailing from Riverside California.  Serious about the craft, Greg moved up to Oregon and gained 25 lbs for the role of ARRON 'WOLFMAN' INGOLD, a complete physical and mental transformation for the young actor.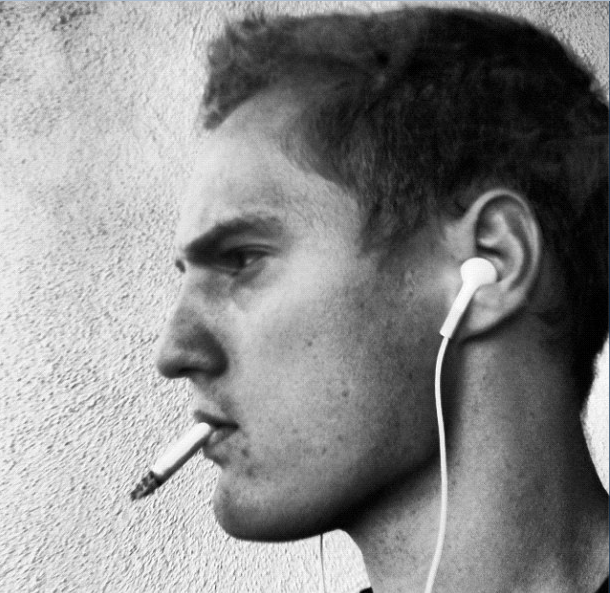 BRAD MICHAEL ELMORE:
Brad Michael Elmore is a filmmaker raised in equal parts Oregon and Southern California.  He has cut his teeth on numerous projects in various capacities but The Wolfman's Hammer is his first feature length film.
Organizer
reRun@reBar - email events@rebarnyc.com
(March 2011) ENTERTAINMENT WEEKLY called reRun one of 8 nationwide theaters "redefining the moviegoing experience."
(April 2011) EVERY DAY WITH RACHAEL RAY praised reRun's gourmet popcorn as one of 4 nationwide theaters "giving their classic snack an upgrade."
(October 2011) TIME OUT NEW YORK singled out reRun as a "DIY trailblazer," saying they "love reRun's laid-back vibe" and "friendly staff."
(December 2011) TRAVEL AND LEISURE hailed reRun, among 9 others, as one of "The World's Coolest Movie Theaters."
(February 2012) VARIETY says reRun "raises bar for indies" and is "among the only theaters in the U.S. that provides newfound theatrical and ancillary opportunities to films without a [distributor]."
reRun is reBar's independent cinema, located just down the hall from the restaurant. Featuring 48 reclaimed car seats, full bar, gourmet snack counter, and a 12-foot screen, reRun offers just the kind of intimate art-house theater experience you'd expect from the creators of the funky gastropub reBar.
reRun provides a large theater AV experience. An all-digital 1080p HD projector, coupled with a monstrous JBL 7.1 surround pro-audio sound system make the movies projected on the twelve foot screen come alive in a sparkling show. The bar features two rotating draft taps, a broad selection of bottled craft beers, a selection of sustainable, organic, and biodynamically farmed wines, a full liquor cabinet for your imbibing pleasure, and traditional and creative snacks created by reBar's Executive Chef Jeremy Leech.
During off-hours reRun is available for private rental. Children's birthdays, corporate off-site meetings, and private get-togethers are all possible in the theater. Call the reBar and reRun Special Events Department at (718) 797.3025 for private bookings. Catering available for your parties through reBar.