The Wise Lump & the Portal of Answers: A Performance by Collective YFFY
Event Information
Location
Cherry Street Pier + Race Street Pier
121 N Columbus Blvd.
Philadelphia, PA 19106
About this Event
Queer Asian collective YFFY (Connie Fu and Jungmok Yi) creates sensory social environments that hold space for interwoven experiences of queerness and time. For if time is nonlinear, going about in nested orbits or simultaneities, then the navigation of time is inherently queer. The heart of YFFY's projects is in shaping a field of connections between freely navigable time and queer existence in social spaces.
The performance, The Wise Lump & the Portal of Answers, transports traditional customs and rituals emerging from Fu's Chinese and Yi's Korean ancestry to an unfolding contemporary manifestation. YFFY acknowledges that while the past is not recoverable, ancestral lives carry on through the bodies of those who practice the rituals, and ways of living, in their own image.
The performance will begin at YFFY's installation midway through Cherry Street Pier, winding its way to the 'Wise Lump' near the entrance and out of the space.
As the performance is in motion, the audience is also encouraged to be in motion and follow the ritual as it unravels.
Please note, masks and physical distancing are required - care for your public!
Please visit www.testinggroundsphilly.com for more information, or follow us @testinggroundsphilly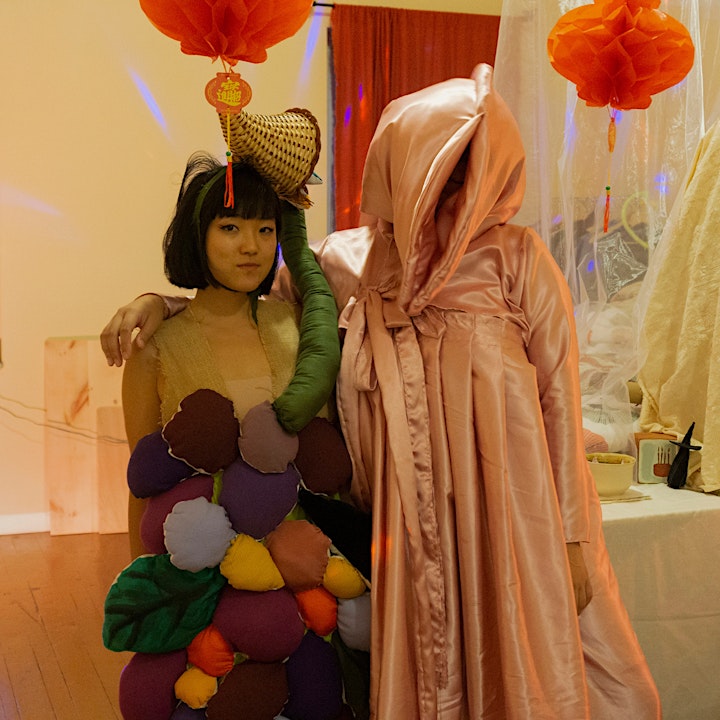 Date and Time
Location
Cherry Street Pier + Race Street Pier
121 N Columbus Blvd.
Philadelphia, PA 19106