Description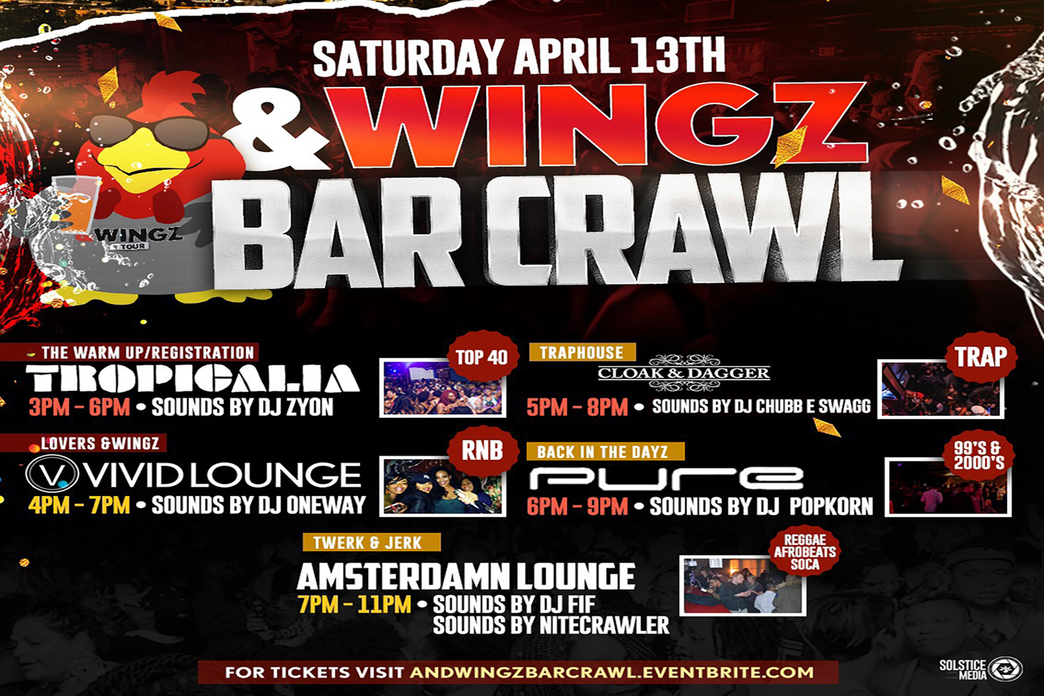 The &Wingz Tour, formerly Henny & Wingz, was established in 2014 by ambitious curators devoted to changing a social landscape plagued with mundane events. The event started in Washington D.C. as a themed house party that featured classic southern hip hop and required 1 of 2 things to gain entry: a bottle of Hennessy or an order of chicken wings. The event eventually evolved into a full-fledged traveling event brand showing up in nearly every major city.
Fast forward to today:
The &Wingz Tour x Cloak Productions Present: The &Wingz Henny Bar Crawl
The &Wingz Henny Bar Crawl is an event designed to provide our base audience in the Washington, DC new and fun way to experience the three things our following loves the most: Wingz , Libations, & Great Music.
Each stop on the crawl curates its own vibe and feel with the genre of music being played, liquor, and wingz being served. This bar crawl is set to re-introduce you to a new brand of the &Wingz experience.
How Does It Work?
Receive your wrist band, map, and complimentary drink pass at designated registration venue. Your drink pass is valid for one complimentary cup of Hennessy upon purchase of your first drink.

Enjoy the first venue. Enjoy libations. Enjoy some wingz.

Each hour a new participating venue will open up for a duration of 3 hours. Follow your map to see which venue is next!

Be sure to follow the order of the map!
What You Get
5 different venues and an after party. Each venue will have a different vibe: Top 40's, Afrobeats/Reggae, Trap, RnB, 90's/2000's Hip Hop and more!

Complimentary Hennessy pass. Upon registration, you'll receive a ticket for a complimentary cup of Hennessy. That's right, the first drink is on us.

Hennessy specials. Each venue will have an $8 Hennessy special and additional premium specials.

Wings. Check your map to see which venue locations will have wing specials!

Merch. Be on the lookout for complimentary &Wingz merch!
What Do You Need to Do?
Purchase your ticket today! Early bird tickets start at $10 but there are moving fast with over 300 TICKETS SOLD ALRADY!! There is event an ticket option for those who want a special LIMITED EDITION T-Shirt for only $25!!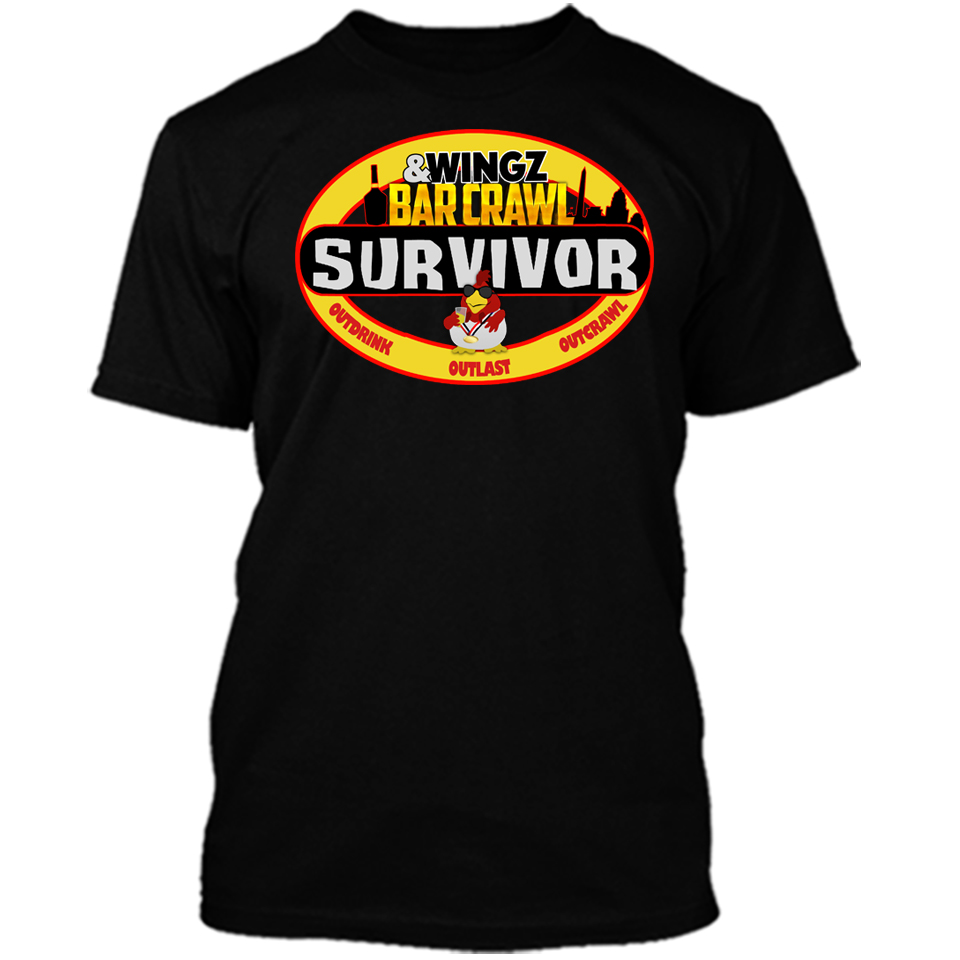 ---
SECURE YOUR TICKETS NOW. THIS EVENT WILL SELL OUT!! SEE YOU AT THE CRAWL!!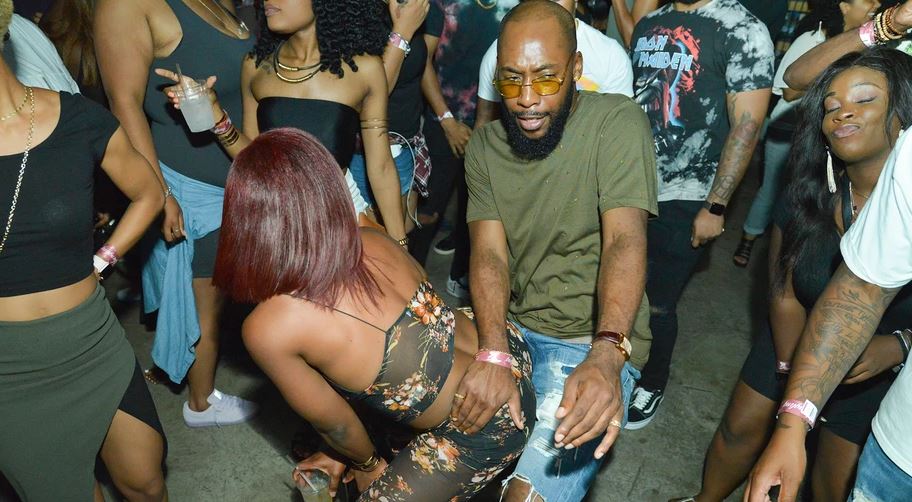 ---