About this Event
The WING Programme The summit will bring together education and business stakeholders to explore and share ideas, to collaborate toward creative action in education for girls. We are especially excited as 100 students will be attending the summit. At Raices, teachers, decision makers, and influential experts from all fields of public and private sectors gather to discuss and harness their experience in addressing global educational challenges.
​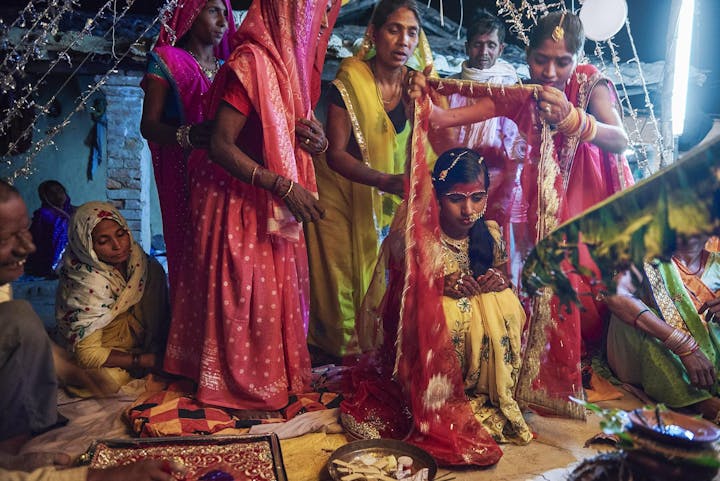 Investing in Girl's Education - A Humanitarian issue or a Business Case?
Key Note with Fiza Farhan
Youth Boom and Innovation
Is poverty increasing or decreasing? Population growth - Youth Boom and Innovation.
Technology is changing our education landscape, The need to invest in health and education is essential, with population growth to increase in Sub-Saharan Africa & Asia. The worlds Innovators of Tomorrow, the children who can transform the poorest continents have already been born, or are about to be born.
Speakers
Prince Randy Alam-Sogan - Chairman & Chief Investment Strategist of the
Black Lion Holdings Group
Dr Per-Olof Hansson - Senior lecturer, Linköpings University
Emad Al Khaja, MBA - CEO at Injaz Qatar
Malin Frithiofsson - social justice disruptor, business developer, columnist & public speaker.
Don't Let Your Mind GO
Key Note with Mirela Sula
MORNING BREAK
Session Two: A Digital Ecosystem
LIGHTNING TALK WITH MICHALE SALIBA
How Can Education for Girls Lead to Greater Diversity and Inclusion in the Workplace
Talent pipelines
A new era for role-models: have women finally broken through the glass ceiling? If not, what are the remaining areas that need addressing? Business growth – has there been a slowdown in progress with more women being empowered to start and run successful business
Speakers
Hugo Ortiz Dubon - C/O Owner at We Link Sweden
Valerie Todd - HR Consultant
Natalie Mellin - D&i Leader, Speaker and Advisor
Betty Encinales - Director in Fintech & Finance
Hello World! Joining Forces To Make Digital Education Available To All
The world needs more engineers and digital skills are vital for everyone to being competitive. Hellow World, a non-profit organization, joined forces with companies and engineering students to inspire and educate kids and youth regardless of socioeconomic background and gender.
Speaker:
Ulrika Dellby - Founder at Hello World
Maria Arneng - Secretary General at Hello World
Defiant Women
Private sector solutions:
why are some women taking on technology by storm?
The role of women as entrepreneurs or businesswomen through technology has become more possible. The journey of every defiant woman begins with a role model - The cost of success? - Education and professional Obstacles.
Speakers
Anna Svensson -Head of Innovation at SolTech Energy
Dr Shola Mos-Shogbamimu - Lawyer, Founder of Women in Leadership Publication; Political & Women's rights activist
Heaven Bereket Gebeya - Chief Business Development Officer of the Pan African Ed tech and online Marketplace company Gebeya
Storytelling Inspirational
LUNCH AND NETWORKING
The Legacy of Sport
Speakers
Benjamin Ackim – MD at Sports City London
Session Three: The Innovators of Today
Period Poverty and Innovation
Menstrual Health Management (tackling factors that can disrupt a girl's ability to participate in school, safety and dignity)
Speakers:
Dr Karin Hogberg
Isaac Muhofa - Director of Community Projects at Raices Ltd
Mariann Eriksson - National Director at Plan International Sweden
Charlotte Brunnström - Program Manager at the H&M Foundation
Unlocking Student Talent Through Technology: What are the Education Initiatives which are overcoming Barriers to Equality in Education?
Technology is transforming the way we learn. What are the education initiatives which are paving the way for an equal access to quality education? How are we tackling issues such as student engagement, accessibility to schools and disability?
Speakers:
Adobe
Katarina Stensson - CEO & co-founder at Checheza
Binette Seck - The top 33 Female Tech Leader in Sweden (according to orten.io)
​Karl Alfredsson - Chief Digital Transformation Officer at Ernst Roben
Session Four: Blind to Value
AFTERNOON BREAK
Blind To Value - The Voices of the World on Child Rights
Speakers:
Rana Husseini – Award winning Journalist and Author
Omar Makram - Project Manager & Lecturer at GAPF
Paul Hutchinson - Founder of Child Liberation Foundation
A New Kind of Leadership - Ellen Bjerkehag
This panel will be discussing the real meaning of 'inclusion' 'innovation' and Leadership'
speakers
Ishtar Touailat - Serial Entrepreneur & Activist | Founder of Futuristas & Head of AI & Innovation at Teachbuddy
Azita Shariati - President at Sodexo Nordics | CEO Healthcare Nordics | Country President Sweden
Barakat Ghebrehawariat - Entrepreneur, Democracy Agent and founder of change agency Demokrateam
Suzan Hourieh Lindberg - Head of Diversity Management and Brand Partnerships & Founder & CEO at Social Few
Women In Tech Gothenburg
END OF THE SUMMIT