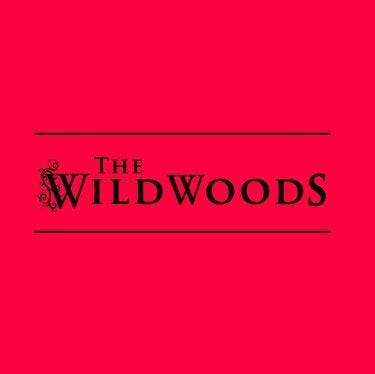 About this Event
The Wildwoods wsg Eric Engblade
Thursday July 11th
7:00pm Doors
8:00pm Show
Tickets
10/15
THE WILDWOODS
Nebraska natives, The Wildwoods, bring a pioneering sound to Americana Roots Music. Their heartwarming lyrics and vocals are wrapped in a style of music that is like no other. With influences from old time country masters and today's Indie/Folk sound, The Wildwood's nostalgic melodies captivate people of all ages.
Landon Kuhlmann from Paste Magazine & Daytrotter wrote "The Wildwoods know exactly what kind of music they want to make. It's not often we hear a sound this focused...The voices are very different in timbre and delivery, yet mix with each other perfectly...Bring a friend or go alone; either way you'll find yourself reminiscing on the good times and finding peace with the bad ones."
Andrew Stellman managing editor from Hear Nebraska wrote "There are perhaps few Nebraska acts that represent a merger of past and present quite like The Wildwoods, and if it's taken you this long to notice, take the opening track of its new album Sweet Nostalgia. The young songwriting tandem of Chloe and Noah Gose harmonize like something out of the Depression Era, fitted with a certain weight yet warmly and triumphantly capable of lifting hearts regardless."
Nominated in 2016, 2017 & 2018 by the Omaha Entertainment and Arts Awards as one of the best Americana/Folk bands in the area, The Wildwoods also prove to be talented songwriters. In 2017, The Wildwood's song, "Way of Train", made the semi-finals in the International Songwriting competition along with "Dance With Me" in 2016. Two of their songs also placed in the top 10 of the 2015 Omaha Performing Arts Songwriting Competition.
In April 2017 The Wildwoods completed their third album "Sweet Nostalgia" which has been nominated as local Album of the Year by the Omaha Arts and Entertainment Awards. This is what Live on Hear Nebraska FM had to say about it:
"Sweet Nostalgia" is the third release for this young five-piece folk act is alone admirable, were it not for the effortless charm and youthful whimsy they bring to classic Americana. The arm-in-arm camaraderie of "Loose Threads" bops and sways like a Randy Newman tune. "My Friend" swells with countryside imagery and ornate instrumentation, aided by the production prowess of ARC's Ben Brodin. "Bedford Street" is a good old-fashioned hoe-down. And no matter how tearful or worrisome things seem, the turn is always hopeful: trust is endless, love is everlasting, the strings are always in tune and the sun is always shining. Sweet Nostalgia, indeed."
Residing in Lincoln, Nebraska, The Wildwoods' Noah Gose (vocals,guitar, harmonica, piano), Chloe Gose (vocals, violin, mandolin), and Noah Pinkman ( vocals, guitar, mandolin,) were drawn to music at an early age. In 2016 they added talented member Andrew Vaggalis (Bass, vocals), and 2018 Nate Morris (percussion) to complete the band's "nostalgic" sound. The Wildwoods strive to make music that touches the soul, music that speaks of truth, and music that shares inspiring stories of effortless love, that will be sure to melt your heart after every performance.
Find out more at www.thewildwoodsband.com
https://store.cdbaby.com/cd/thewildwoods4
ERIC ENGBLADE
Eric Engblade is an accomplished and acclaimed singer-songwriter and multi-instrumentalist from Grand Rapids, Michigan. Throughout the year, Engblade can be seen performing as a part of benefit concerts that promote Great Lake clean water initiatives alongside other bookings in theaters, bars,breweries, private events, and music festivals.
Either as a solo act, or with the support of top notch regional musicians such as upright bassist Justin Avdek, Electric Guitarist Justin Wieringa, and violinst Michael Procupchuk, Engblade continues to spread his "accessible", "infectious", "eccentric", "off beat" and "danceable" Folk-Rock With Teeth while touring the Great Lakes Region and beyond (John Sinkevics, localspins.com).