A weekend of camping, riding, giveaways, races, and spooky fun for everyone!
About this event
The Wildsville Scramble is a call back to the cross-country racing of the 1960's, embodying the spirit of "run what ya' got" rather than purpose built machines. A weekend of racing and camping on a 180 acre farm amongst the rolling hills of South Georgia.
Race classes are setup for everyone! From new riders to seasoned racers, from dirt bikes to whatever you have lying around the shed - put it to the test and make the podium.
Not interested in racing? Come just to ride, watch, and camp! We have a scheduled "Open Swim" in-between racing for anyone to try out the courses.
Event schedule
FRI OCT 29:
SAT OCT 30:
9am: Race checkins
10:30am: Riders meeting
11am: Races start
SAT EVENING
Mini games + halloween fun
Awards ceremony + giveaways
Camping
SUN OCT 31:
Get yourself home for trick or treaters.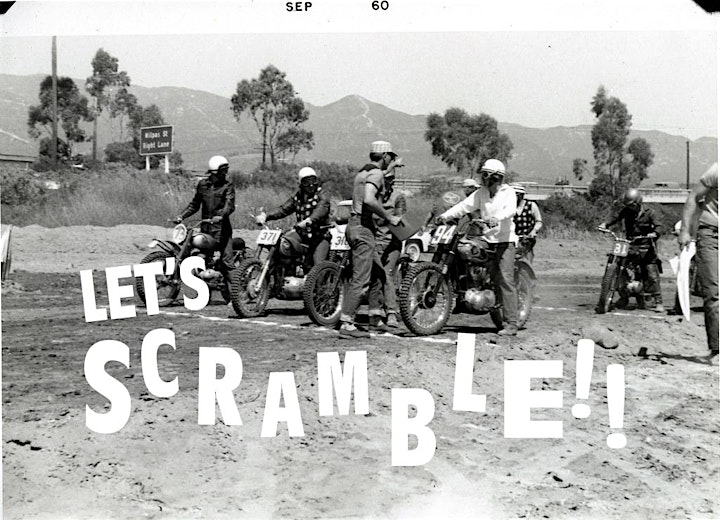 Scrambles were the precursor to what we know as motocross racing. Started in England, scrambles were the first form of off-road motorcycle racing Exceedingly popular in the 50's and 60's (Like broadcast Saturday afternoons on the BBC when there were only three channels popular.)
There were many local clubs across the country. There were no dirt bikes at the time so racers modified there street bikes with knobby tires, wider bars, and maybe some engine protection. In short, they raced what they had, made what they had work, and had fun doing it.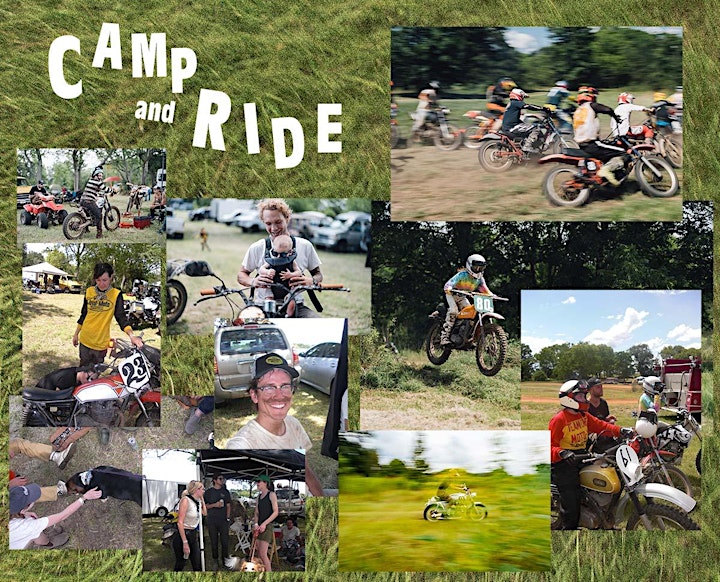 About Wildsville Farm:
Wildsville Farm is a private moto-camp in rural Georgia. Created by our talented friend Chastin Brand who wanted to create a fun, laid back, home where he and his buddies could race and ride motorcycles. Chastin is continually building and adding to the never ending project as he learns and grows. The farm is home to a gorgeous flat track, retro styled MX course and a gnarly woods course. All are sure to make you smile.
Race Classes
Newbie - Light / Heavy
Costume - Open
Ladies
Kids
"British Invasion" - Open to all British bikes
Mini - 200 cc and less
Proper Dirt Bikes - Pre 1984 / 1985 - 1998 / 1999 - Current
Choppers/cruisers - Open
Street Tires- Open (No Dual Sport Tire )
Scramblers ( Street Bikes W/ Knobbies )  - Light / Mid / Heavy
Who Can Race?
Can you ride? Then you can race. The race classes are created so everyone will have a fun and fare time. From new riders to seasoned racers. From purpose built rigs to whatever you might have lying around (as long as it runs 😉).
(**If you are under 18 years old you'll need a parent or guardian to sign your waiver.)*
Can I Come Just To Ride?
We have a scheduled "Open Swim" after all the racing on Saturday and Sunday for any and every one to try out the courses.