Description
Its time for more night time indie videogame roughhousing larks as The Wild Rumpus returns to London for its 3rd monumental outing
WILD RUMPUS #3 GAMES LINE UP...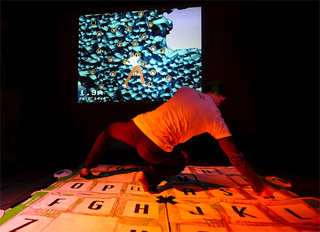 MEGAGIRP
Bennett Foddy remixed by Douglas Wilson
Scale the might rockface. Only the rockface is a floor of dancemats. Get climbing!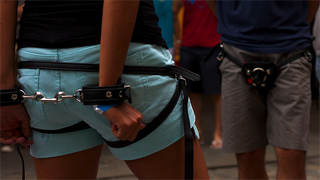 SWORDFIGHT
Kurt Bieg and Ramsey Nasser (with special controller shaped thanks to Gareth Briggs)
Strap an Atari 2600 controller to your crotch and get ready to duel!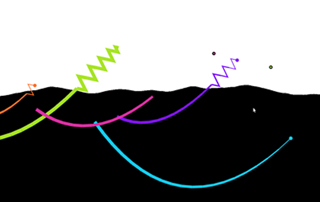 UPROK
Joe Bain
A mountainous landscape. Timing is the key to success. Your footwork must be graceful.

BARABARIBALL
Noah Sasso
Invented in 2489, and quickly became the dominant sport in the Western European archipelago due to its popularity in countries mostly submerged by the sea.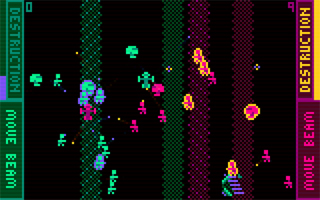 KOMPENDIUM
Michael Brough
A 2-player multiplayer album of games with a tracklist that reads, Chaos, strategy, randomness, action. Exuberant Struggle, March Eternal, Ora et Labora, Twilight Beacon, Capricious Atom, Chang Chang, Zeta Forge, Hostile Pantograph, Glitch Tank
SUPER HEXAGON - TOURNAMENT!!
Terry Cavanagh & Music by Chipzel
Take on the UK TITANS of the ultimate futuristic spinning whirlpool tournament of Super Hexagon.. TO THE DEATH*
*not actually to the death, but for hexagonal prizes

CUMULO NIMBLERS
Farbs & John Martz
Bounce on the clouds and collect the coins and don't fall down and bounce on your opponents' heads and become the KING OF CUMULO NIMBLERS in a magical ***rainbowsplosion***

RECURSE
Matt Parker Art Design by Colin Snyder, Music & Sound Design by Ithai Benjamin
Stretch, bend, squat, contort, and wiggle your body into the green & out of the red.
---
SPONSORED BY





Sheridans' Computer Games Group boasts several leading lawyers in the interactive sector. The Group specialises in all aspects of computer and video games and is described as "hugely impressive" by Develop magazine, working with clients such as Slightly Mad Studios, Splash Damage, Sumo Digital, Mojang, Hello Games and Playdead.

Organizer of The Wild Rumpus #3