The Whole Woman's Worth Conference: New Beginnings
Description
It's official - Greater NOW, LLC is throwing a much-overdo launch event!
As a career, business, and leadership coach, I can't just throw a launch party...It needs to be a conference. Parties are fun, but I want to give women a life changing experience. So we're going big: We're doing a conference!
The theme is "A Whole Woman's Worth: New Beginnings" since it's the beginning of the new year. The idea is, quite clearly, to explore the WHOLE woman! There's so much that provides meaning and purpose in our lives and it's often hard to address and manage all of them at the same time. At this event, we're going to be doing just that. We will have local experts discussing personal finance, health and wellness, family and relationships, beauty, leadership, and mentoring the next generation of young women. During this day long conference, we I'll be working through these themes and how it applies to your life, work, and career.
We have a number of experts coming to our event to teach on the following topics:
Cristina Pimentel of the Fushcia Files - "Dressing for Success Boldly
Leora Viega-Rifkin - "Defining Your Success & Leading with Purpose"
Patricia Timmons - "Embrace & Enchance the Sisterhood"
Monica Luchi - "From Single to Married to Motherhood"
Stacey Mundele - "Money Mindset & Worry-Free Finances"
...and more!
We're looking to help women step into their whole selves for 2018 and to connect, learn, and grow with others who are looking to do the same. We're looking to forward to seeing you there!
However, if you're unable to attend, we are in partnership with Project Hope in Boston, a non-profit that helps low-income women with children programming to help them climb out of poverty. We believe that women will be able to benefit not only from professional and personal development nature of our workshop, but also from the connections made at the event in order build there professional networks. We are looking to raise approximately $200 so any amount you can give will help.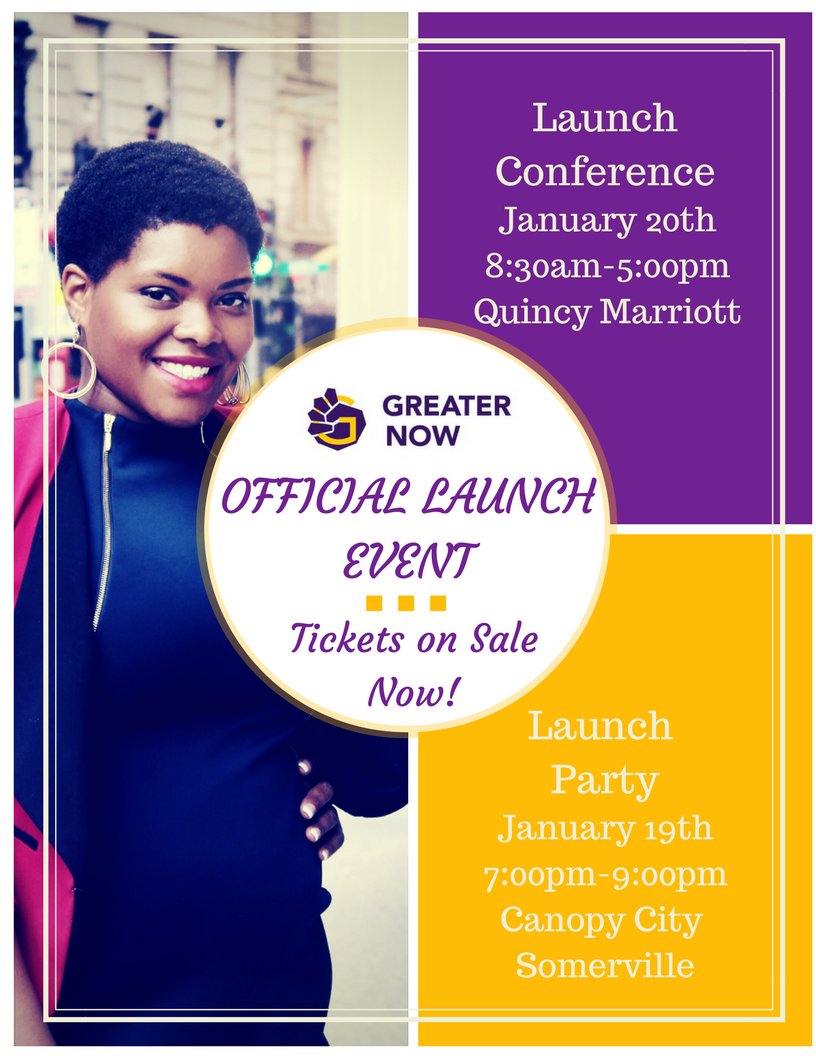 The night before for our launch party, we will have a networking mixer with vendors, presenters, and a panel discussion including our conference speakers.
Tickets are limited and early bird registration ends December 3rd. Get your tickets today!