The White Party at RumFire starring DJ BVBY G and DJ Dana Kruse Now! (Be in the venue by 9 pm!)

Friday, August 4, 2017 at 7:00 PM

-

Saturday, August 5, 2017 at 1:00 AM (HST)
Event Details
COME CELEBRATE IN ALL WHITE ATTIRE! 100% ENFORCED BY SECURITY!
Be checked-in to the venue by 9 pm! Valet or Self-Park Complimentary 4-hour validation for all ticketed guests.
..21+ Must have All White Attire to enter! No Exceptions! Cheehoooooo!!! Love you all! Livin Aloha!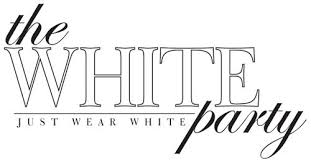 Soundcloud Links: DJ Dana Kruse Now and DJ BVBY G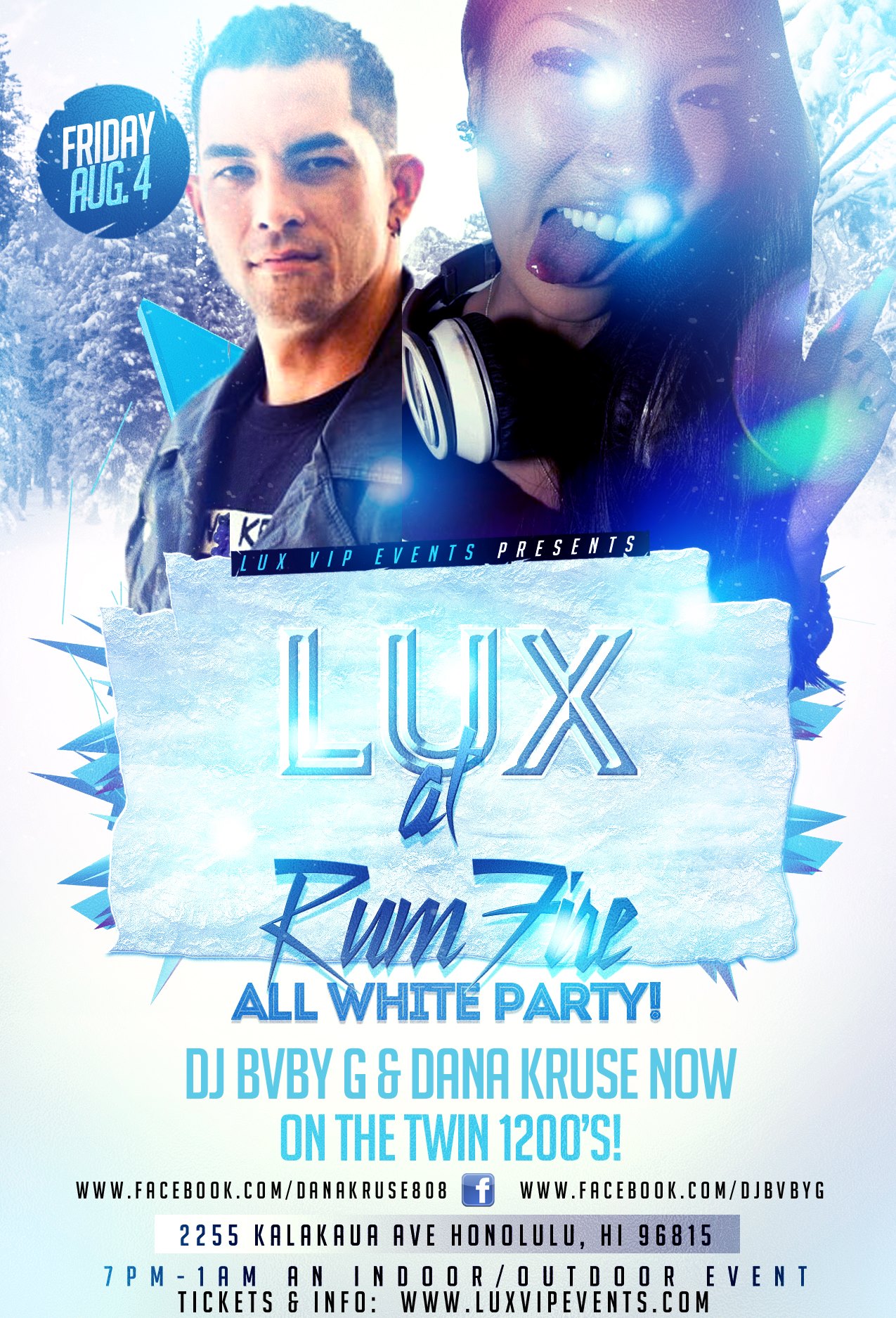 On  August 4th, from 7:00 pm to 1 am (4-hour Valet Validation with a $25 minimum)
Must Acquire Tickets at https://luxwhitebirthday.eventbrite.cLUX VIP Events 
White  Party 
Presented by
 www.HonoluluWellnessCenter.com and www.Hawaiian.com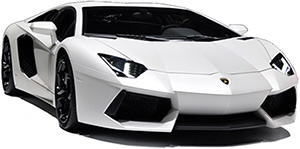 Featuring the musical stylings of DH BVBY G and DJ Dana Stiles!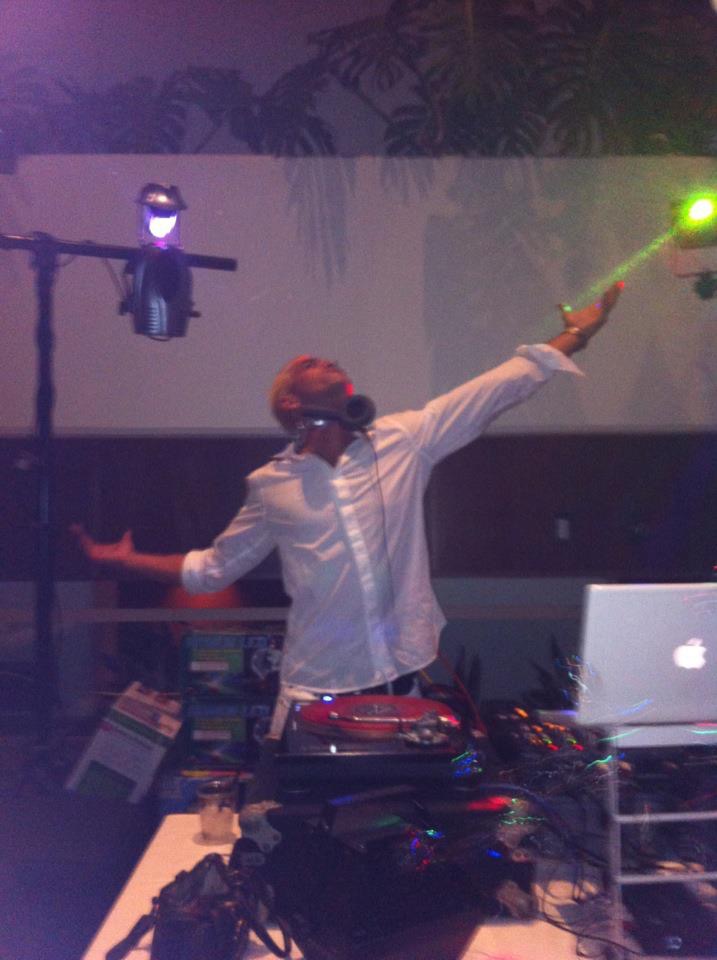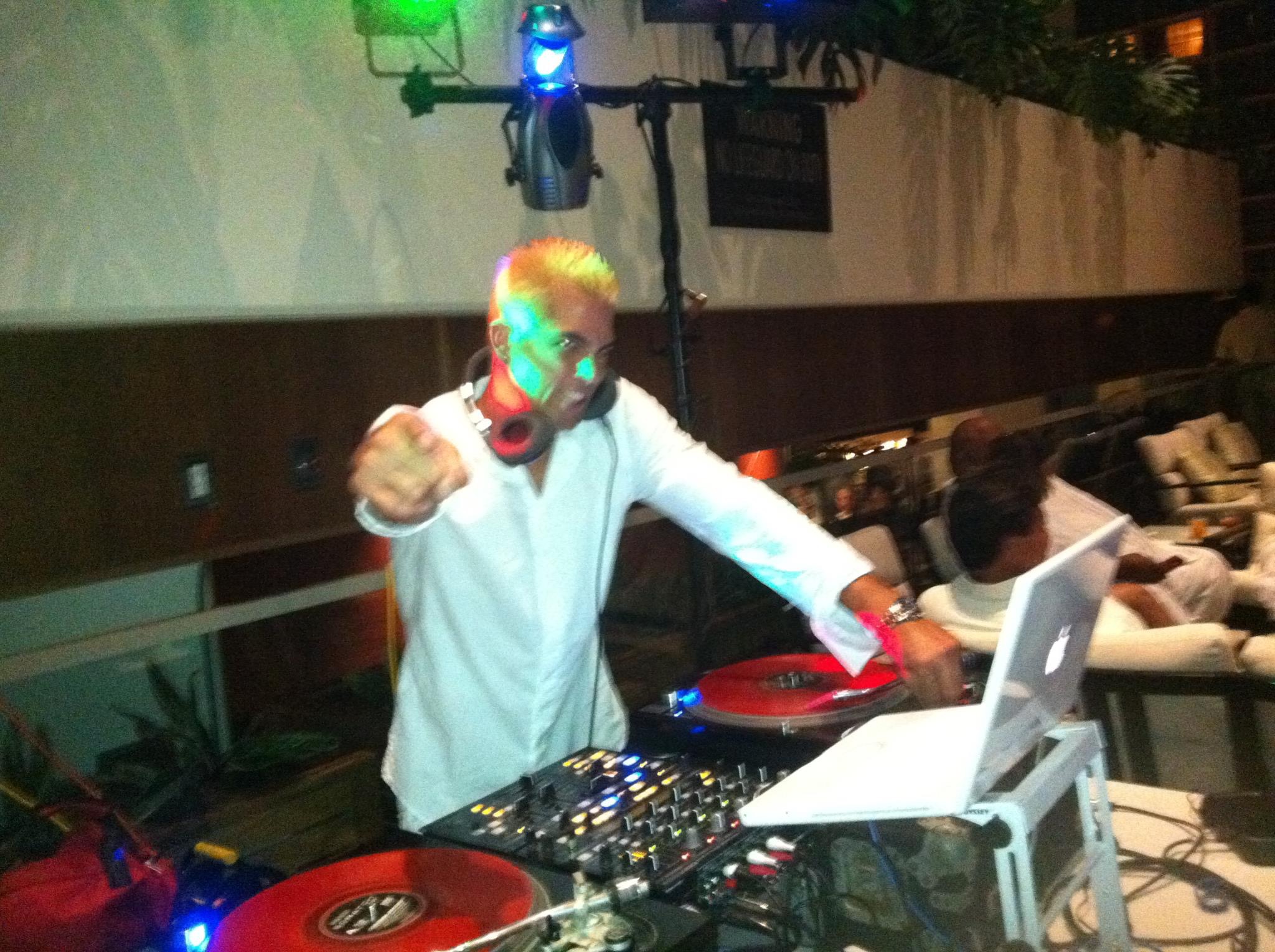 6:00 pm Valet Service Begins at Entrance
7:00 pm Doors open

7:00 pm DJ Dana Kruse and DJ BVBYG start to Spin their Magic 
1 am event ends and club closes at 1:30 am
Live Aloha,

LUX VIP Events Team

A portion of all LUX VIP Events "White Party" ticket proceeds will be donated to the Life Foundation Hawaii.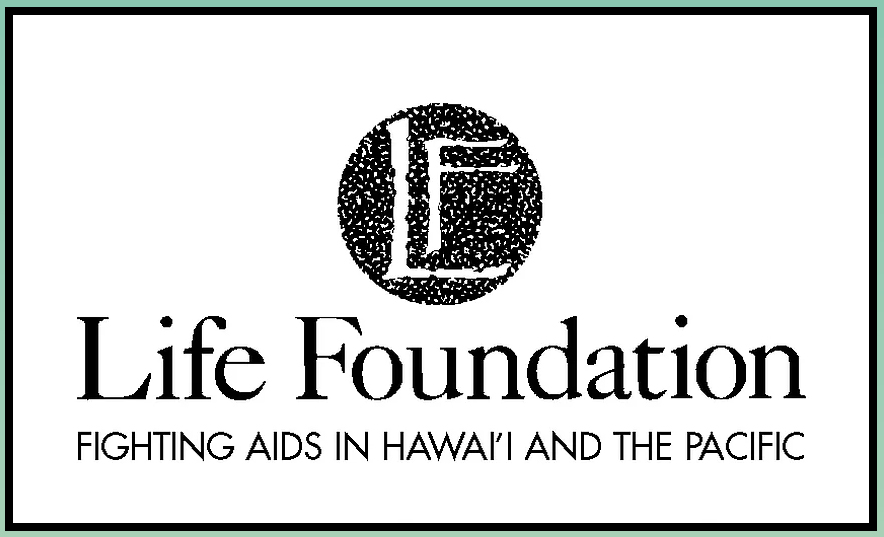 + + + + + + + + + + + + + + + + + + + + + + + + + + + + + + + + + + + + + + + +
Please patronize our sponsors and ask for LUX VIP Specials:
Rumfire Oceanfront Ultralounge + http://www.Rumfire.com
Honolulu Wellness Center ~ Cannabis Card Clinic + http://www.HonoluluWellnessCenter.com
Oahu Photo Booths + http://www.OahuPhotoBooths.com

Moët & Chandon Champagne + http://www.moet.com
DeeJay Connections + http://www.DeeJayConnections.com
Belvedere Vodka + http://www.belvederevodka.com
POP UP PICs mobile photo booth for events + http://www.PopUpPics.com
Daeng Gi Moe Ri Hawaii + http://www.JABeauty.com

Hawaii Energy Connection + http://www.KUMUKIT.com

LA MUSE + http://www.LAMuseHawaii.com

HyBrid Graphics for Logo Walls/Step and Repeats + (808) 286-8622

Basique Threads + http://www.BasiqueThreads.com/

JN Exotics + http://www.JNAutomotive.com

Cycle City + http://www.CycleCity.com

Pacific Harley Davidson + http://www.PacificHD.com

Albatross Transportation + http://www.albatrosstransport.com

Fun in the 808 + http://www.FunInThe808.com

Angels by the Sea Hawaii + http://www.angelsbytheseahawaii.com/

Vacations Hawaii + http://www.BoydVacationsHawaii.com/

Party Dress By Claudette + http://www.PartyDressHawaii.com/

Beauty Elements + http://www.beautyelements-hawaii.com/

Celebrity Tuxedo + http://www.CelebrityTuxedos.com/

D & E Handmade Cosmetics + http://www.dehandmadecosmetics.com/

Salon Cookie Couture + http://www.facebook.com/saloncookie/

Acid Dolls + http://aciddollshawaii.com/

Aloha Bus + http://www.PolyAd.com/ & http://www.AlohaBus.com/

Ken Yasuhara Dental Offices + http://www.KenYasuharaDDS.com/

D Boy Productions + www.DBoyproduction.com & www.hauntedhousehawaii.com

Pop-a-Lock + http://www.popalock.com/franchise/honolulu_hi_locksmith.php

Mercedes-Benz Honolulu + http://www.MercedesBenzOfHonolulu.com/ 

Dancers Unlimited + http://www.DancersUnlimitedHI.com/

DJ Da Lion of Judah + http://www.DaLionOfJudah.com/

DeeJay Scott Stiles + http://www.DeeJayScottStiles.com/

Land Rover Honolulu + http://www.LandRoverHonolulu.com/

Trump International Hotel & Tower + http://www.trumpwaikikihotel.com/

Jaguar Honolulu + http://www.JaguarHonolulu.com/

Honolulu Med Spa + http://www.HonMedSpa.com/

Porsche Honolulu + http://hawaii.porschedealer.com/

Global Exchange + http://www.GlobalExchange.us/

Mele Naia Spa + http://www.MeleNaiaSpa.com/

Hawaii Humor + http://www.HawaiiHumor.com/

Anne Namba Designs + http://www.annenamba.com/

OMG Swimwear + http://www.OMGSwimwear.com/

Jane Ann Designs + http://www.JaneAnnDesigns.com/

JAMS Designs + http://www.JAMdesignConcepts.com/

Zhan Vi Designs + http://www.ZhanVi.com/

JAMS WORLD Designs + http://www.JAMSWORLD.com/

Grey Goose "Cherry Noir" + http://www.greygoose.com/our-vodkas/cherry-vodka/

Brazilian Showroom + http://www.BrazilianShowroomHawaii.com/

+ + + + + + + + + + + + + + + + + + + + + + + + + + + + + + + + + + + + + + + +
Disclaimer and Limitation of Liability
Purchase and or use of this ticket signifies agreement to the following:

ALL SALES ARE FINAL + NO REFUNDS OR EXCHANGES + RAIN OR SHINE + AS IS + WHERE IS

1) This ticket cannot be replaced if it is lost, stolen or destroyed, and is valid only this event for which it is issued. 

2) This ticket is not transferrable or redeemable for cash. 

3) Reproduction of this ticket is not permitted.

4) Unless indicated otherwise, price includes all applicable sale and use taxes and/or cash discounts (if available).

5) This ticket is a revocable license and admission may be refused upon refunding the face amount of the ticket.

6) Unauthorized or unlawful resale or attempted resale is grounds for seizure and cancellation without compensation.

7) Management reserves the right, without the refund of any portion of the ticket purchase price, to refuse admission or to eject any person who fails to comply with the rules of the venue and applicable laws.

8) No refunds/exchanges. Individuals who are unreasonably disruptive, boisterous or inebriated ay be asked to leave without consideration for table/ticket acquired. 

9) Ticket user assumes all risks of personal injury incidental to the event, whether occurring prior to, during or subsequent to the event. Ticket purchaser bears all risks of inclement weather.

10) This ticket may not be used for advertising, promotion (including contests and sweepstakes) or other trade purposes without the express written consent of the venue.

11) Ticket user consents to use of this/her image or likeness incidental to any video display, transmission or recording of the event by venue, artist or promoter.

12) Schedule of entertainment is as planned and not guaranteed. No guarantee of any entertainment is made only planned and hoped. Your fee is only for entry to the venue to socialize and enjoy the event as it happens in any form.

13) The use of cameras, video or audio recording equipment is prohibited unless otherwise indicated by the venue, artist or promoter of the event. PLEASE EMAIL Paul@PaulKlink.com FOR MEDIA CREDENTIALS, PASS AND AGREEMENT FOR USE AND ASSURANCE THAT ALL THE HIGH-RESOLUTION IMAGES WILL BE SENT TO HOST WITHOUT LIMITATION OF USE, WITHIN ONE WEEK FOR MARKETING USE WITH FULL RELEASE. WATERMARK RECOMMENDED.

14) WARNING-EXCESSIVE EXPOSURE TO LOUD MUSIC MAY BE DAMAGING TO YOUR HEARING.

+ + + + + + + + + + + + + + + + + + + + + + + + + + + + + + + + + + + + + + + +

LUX FAQ:

Q: Will there be seating available in the venue for guests who purchased individual VIP Tickets?

A: Yes, there will be ample seating in the InYo area as well as bench seating around pillars on the infinity pool area and some bar seating in the cabana areas. If additional seating is required please don't hesitate to ask the staff to be accommodated on an as available basis. If seating is a concern please consider one of the various VIP Table or Ultra VIP Couch tickets as available.

Q: Dress Code

A: Finest White Outfit (Shoes and small accessories are excepted.)

Q: "I'm a Photographer and would like to shoot at your event?"

A: Photo: Photographers can check with me at (808) 721-7777 for credentials. MAHALO for the OFFER to SHOOT.


(FYI: As something we do on our own, a portion of the proceeds and/or in-kind donations will be made to the various community non-profit organization(s) project(s). If you would like your favorite non-profit to be considered please send us an email to Beneficiaries@LUXVIPEvents.com with contact information for the 501c3 to be considered. Mahalo! We help, you help! http://www.WeHelpYouHelp.org)
This information may be outdated and we reserve the right to make any changes to these FAQs at any time. Please confirm any important details in real-time with the hosts at the contact information listed above. Mahalo!
Have questions about The White Party at RumFire starring DJ BVBY G and DJ Dana Kruse Now! (Be in the venue by 9 pm!)?
Contact LUX Couture Events
When & Where

Rumfire Oceanfront Ultralounge in the Sheraton Waikiki
2255 Kalakaua Ave
Honolulu, HI 96815


Friday, August 4, 2017 at 7:00 PM

-

Saturday, August 5, 2017 at 1:00 AM (HST)
Add to my calendar