Description
The White Hart Speaker Series is presented in collaboration with Oblong Books & Music & Scoville Memorial Library
---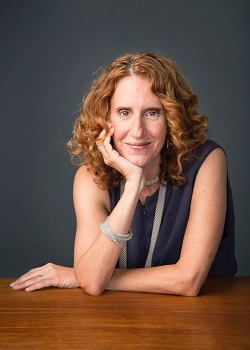 GAYLE FORMAN is a bestselling, award-winning author of young adult novels. LEAVE ME is her first novel for adults. Her novel If I Stay won the 2009 NAIBA Book of the Year Award and was a 2010 Indie Choice Honor Award winner. The film adaptation of If I Stay was released in 2014. Forman is also a journalist whose articles have appeared in numerous publications, including Seventeen, Cosmopolitan, and Elle. She has visited more than forty countries and wrote a nonfiction book about her travels titled You Can't Get There from Here: A Year on the Fringes of a Shrinking World. Forman lives in Brooklyn, New York, with her husband and two daughters. In LEAVE ME, every woman who has ever fantasized about driving past her exit on the highway instead of going home to make dinner, and every woman who has ever dreamed of boarding a train to a place where no one needs constant attention--meet Maribeth Klein. A harried working mother who's so busy taking care of her husband and twins, she doesn't even realize she's had a heart attack.
"How do we reinvent ourselves when we can't even recognize the body we are in? Can you know where you're headed if you don't know where you came from? These are the questions faced by the prickly Maribeth...Forman reminds the reader that the answer to both questions involves getting to the heart of the matter." —Jodi Picoult, New York Times bestselling author of Leaving Time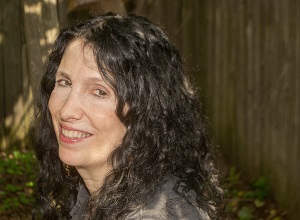 CAROLINE LEAVITT is at her mesmerizing best in her haunting, nuanced portrait of love, sisters, and the impossible legacy of family - CRUEL, BEUTIFUL WORLD, her eleventh novel which examines the intricate, infinitesimal distance between seduction and love, loyalty and duty, and explores what happens when you're responsible for things you cannot fix. Leavitt is the New York Times Bestselling and USA Today bestselling author of Is This Tomorrow and Pictures of You, and the award-winning author of eight other novels. Pictures of You was a Costco "Pennie's Pick," a San Francisco Chronicle Lit Pick, and it was also on many Best of 2011 lists, including the San Francisco Chronicle, the Providence Journal, Bookmarks Magazine, and Kirkus Reviews, which also put the novel on their Top Five Novels about Family and Love list. Her tenth novel IS THIS TOMORROW, about a missing child in a 1950s suburb, was an Indie Pick, A Jewish Book Club pick, a Best Book of the Year from January Magazine, and also a New York Times bestseller and long-listed for the Maine Readers Prize. Author Image Jeff Tamarkin.