Sales Have Ended
Registrations are closed
Looking to register for the replay? If it's been less than one week since this program aired, email support@nyadventureclub.com with your name, email address, and the webinar replay you're interested in viewing. We'll then send along an invoice, and once paid, you'll get access to the replay for the remaining time.
Sales Have Ended
Registrations are closed
Looking to register for the replay? If it's been less than one week since this program aired, email support@nyadventureclub.com with your name, email address, and the webinar replay you're interested in viewing. We'll then send along an invoice, and once paid, you'll get access to the replay for the remaining time.
Can't make it live? Register and get access to the full replay for one week! New York Adventure Club | www.AdventureClub.com
About this event
Did you know that Scotland is composed of hundreds of small islands, many of which have historic whisky distilleries still using their same "old school" techniques? These island distilleries have stood the test of time, each one crafting a unique whisky flavor profile that is incredibly unique among their fellow scotch whiskies. Pull up a chair and get ready to uncover a few of these remote Scottish distilleries, with a curated whisky sample kit by your side.
Join New York Adventure Club as we uncover a selection of world-famous whisky distilleries on some of Scotland's most rural islands, with a special tasting of carefully selected whiskies from across the country.
Led by Whisky Specialist Holly Seidewand, this interactive journey through the story of Scotland's incredible island distilleries and their creative whiskies will include:
A brief overview of the history of scotch whisky on these remote islands
The story of these rural whisky distilleries, which are extremely difficult to access due to limited and infrequent travel options
A primer on how to see, smell, and taste whisky, along with some important do's and don'ts
A guided tasting of five underrated scotch whiskies hailing from the country's whisky-producing islands (see 'Whisky Kits' section below for more details)
Interactive polls, trivia questions, and discussion topics geared for scotch whisky lovers
Afterward, we'll have a Q&A with Holly — any and all questions about the whisky islands of Scotland are welcomed and encouraged!
Can't make it live? Don't worry, you'll have access to the full replay for one week!
See you there, virtually!
*must be 21 or older to participate, and please drink responsibly
**Once registered, you will receive a separate, automated email containing the link to join this webinar
***For the best possible viewing experience, please ensure you're using the latest version of your internet browser — Google Chrome is the most compatible. Exact technical requirements and a webinar user guide will be shared in the automated confirmation email upon registration.
****A full replay will be available after the experience for all registered guests
WHISKY KITS
The Observer: $10
Admission to the webinar (feel free to bring your own whisky!)
The Whisky Islands of Scotland Experience: $89 (order cut-off: 6/1)
Admission to the webinar
Small Snifter Whisky Glass
Tasting Card
Sample #1: Ledaig 10 Year Old (Isle of Mull)
Sample #2: Highland Park 12 Year Old (Isle of Orkney)
Sample #3: Jura 10 Year Old (Isle of Jura)
Sample #4: Bunnahabhain 12 Year Old (Isle of Islay)
Sample #5: Talisker 10 Year Old (Isle of Skye)
*Bottles are subject to change based on availability
**Price inclusive of shipping & handling
***Whisky Kits can only be delivered to addresses in the continental United States. Kits will be scheduled for delivery two weeks before the event.
****Whisky samples are roughly 1oz each
About Holly
Holly became a single malt enthusiast during her time working in retail store design in New York City. Not finding an education that was fitting to further her knowledge of whisky, she created her own study program by visiting over 130 distilleries throughout the world to interview producers, evaluate whiskies, and learn everything she could about the industry.
Holly has worked at Knockdhu Distillery (anCnoc) and Gordon's Fine Wine & Spirits, and more recently held the role of North American Brand Ambassador for the Dewar's Single Malt Portfolio, which includes Aberfeldy, Craigellachie, Aultmore, Royal Brackla, and The Deveron. She has always had an affinity for the History of Scotch and Irish Whiskey and can't wait to share a dram with everyone!
You can follow her whisky journey on her blog and on Instagram @herwhiskylove.
Testimonials
"It was informative and great fun. The presenter knew her stuff." -Mary
"Holly did an amazing job of speaking to a group of people with various degrees of background knowledge. Her personable way of answering questions was impressive." -John
"I liked the topic, the obvious knowledge of the presenter, nice accompanying slides." -Marina
"So detailed and host was VERY knowledgeable! Makes me want to visit Scotland ASAP! Can't wait to attend another one!" -Matthew
"Very informative!! Holly is very knowledgeable and enthusiastic about whisky. I certainly learned a lot. Good visuals in the presentation." -Kathleen
"Very engaging presenter who was technologically competent and even managed to keep up with comments and questions during her presentation. Delicious whisky samples. Clever concept of mailing samples to taste during the webinar." -Charles
"Well done. Presenter was excellent, of course I had a number of drinks in me, so that helped." -Lawrence
"I loved Holly's knowledge and information delivery." -Pattie
"The presenter was articulate, highly knowledgeable about the topic, and very accessible and encouraging in response to questions. A+" -Judith
"Holly was extremely knowledgeable and it was super fun to drink alongside the group." -Eve
"The speaker was knowledgeable. She was a very good, clear speaker. She answered questions!" -Barb
"The variety of harder-to-find scotches was fun to try and enjoy." -Christian
"The leader was very knowledgeable. Great photos and videos." -Elizabeth
"Learned a lot about whisky. Got to sample many varieties." -Annamarie
"Very astute and knowledgeable presentation on regions of Scotland and how scotch is made. Having the scotch handy was an added plus." -Philip
"Holly shared a great amount of knowledge while keeping an entertaining pace. She was terrific!" -Cathy
"Presenter's range and depth of knowledge, presenter's presence, good screen aids." -Gy
"The Moderator had a great deal of knowledge, a good sense of humor and kept things moving along nicely." -Randolph
"Loved this - it was informative and learned about the various tasting notes for each brand of Whiskey." -Rosemarie
"Good presenter, geographic information, variety of types." -Sonia
"Knowledge Sharing with participants around the globe. Excellent presenter!" -Rose
"I love the history, photos and enthusiasm about the whiskey." -Maggie
"Great info and education; would like more detailed photos/videos of the malting and distilling process." -Samuel
"Holly was simply the best ambassador to take us on this tour of scotch whiskies." -Ana
"Holly was great. And I'm impressed that the technology worked so well. Great slide show and video." -Amy
Disclaimer
By attending a New York Adventure Club experience, you accept our terms of service.
Photo Credit: Whisky Magazine (main), HashtagLegend.com (barrels), Whiskyshop.com (Ledaig), Martin Kníže (pot still)
Categories: Virtual, Food & Drink
Organizer of 'The Whisky Islands of Scotland' Webinar w/ Scotch Whisky Kit Tasting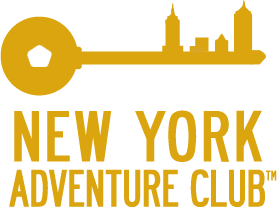 NEW YORK ADVENTURE CLUB
Unlock Your City
We give you insider access to the city's best-kept secrets. But we're so much more than a tour company.
WHO WE ARE

We are a community-driven club that curates the most unique experiences in town, with a focus on history and storytelling. We show you a city you never knew existed, and offer a community you can't live without.
You won't find our special-access tours and exclusive events anywhere else. Think after-hours tours of New York City's most celebrated spaces, themed parties in unexpected locations, and weekend excursions to incredible destinations. All of our events end with social hangouts so you can meet people who love exploring as much as you do.
THE 'CLUB' IN NEW YORK ADVENTURE CLUB

Our current community is more than 23,000 members strong and includes everyone from recent NYC transplants to lifelong residents. Whatever borough you're from (or city or country, for that matter), we'll make it easy for you to take full advantage of the unique places and great people this city has to offer.  
WHERE WE GO
To ensure a one-of-a-kind experience each and every time, we handpick events and outings specifically for the New York Adventure Club community. Recent events include:
* An after-hours tour of New York City Hall
* Special access into some of New York's most coveted private social clubs, including the Explorers Club and National Arts Club
* Petting baby kangaroos, holding sloths, and feeding leopards at Staten Island Zoo

* An NYPD Precinct tour, including a meet-and-greet with detectives and Emergency Service Unit crew members
* A tour of the Polish Consulate led by the Consul General and Vice Consul General of Poland

* A special-access tour of Brookhaven National Laboratory and its Relativistic Heavy Ion Collider (RHIC)
* A Halloween party in a historic gothic crypt, complete with a five-piece brass band
Subscribe with our newsletter to get the inside scoop on the city's most interesting events: http://eepurl.com/1cnVH
Unlock Your City with New York Adventure Club