Description


---


The Whiskey Thief – A Kentucky Bourbon Tour
8:45 am to 6:00 pm

Maker's Mark | Heaven Hill | Jim Beam
---


"A whiskey thief is long tubular instrument usually made of copper for removing liquid from a barrel. It is a tool distiller's used to "steal" whiskey from a oak barrel for sampling."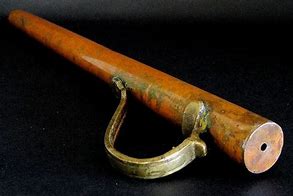 ​While we won't be stealing any bourbon on this tour, you might feel like we did when we focus on bourbons that represent great values for everyday drinkers and special occasions. You might even get to hold an authentic whiskey thief and draw some liquids for practice!

---
Maker's Mark Distillery
Labels include Maker's, Maker's 46 & Maker's Cask Strength
Heaven Hill Bourbon Heritage Center

Labels include Evan Williams, Evan Williams 100 Proof Bonded, Evan Willams 1783, Evan Williams Single Barrel, Evan Williams Honey, Evan Williams Cherry, Evan Willams Fire, Evan Williams Peach, Evan Williams Egg Nog, Evan Willams Kentucky Cider, Bernheim Straight Wheat, Elijah Craig Single Barrel & Small Batch, Fighting Cock, Georgia Moon Corn Whiskey, Henry McKenna Single Barrel, Larceny, Mellow Corn Whiskey, Old Fitzgerald, Parker's Heritage Collection, Pikesville Straight Rye, Rittenhouse Straight Rye
Jim Beam American Stillhouse

Labels include Jim Beam (Original, Black, Apple, Vanilla, Double Oak, Devil's Cut, Rye, Bonded, Honey, Black Cherry, Single Barrel, Signature Craft Bourbons, Distiller's Masterpiece, Kentucky Fire, Maple, Signature Craft Harvest Bourbon Collection, Jacob's Ghost); Bookers, Knob Creek, Basil Hayden & Larceny

---
HOTEL PICKUP IS AVAILABLE

LOUISVILLE | LEXINGTON | CINCINNATI | EVANSVILLE | INDIANAPOLIS

CALL or TEXT

812-725-2055

---
Tour include transportation, distillery admissions, two full guided distillery tours, tasting fees & lunch. You will tour with an expert Certified or Executive Bourbon Steward Tour Guide. Please bring ID, you must be 21 or older to participate in a bourbon tasting. Snacks, club soda, & cold water will be provided.​ The Oak Barrel Tour Co also offers half day (1 pm – 6 pm), full day and multiple day Bourbon Experiences.