The Wheel of Consent®: A 2 day deep dive retreat in Portland, OR
Description
The Wheel of Consent

®

is a foundational practice for all human relating. It's for anyone
interested in learning more about themselves and improving the quality of their relationships – personal and professional, with lovers, friends, parents, children or colleagues. No prior experience is necessary.
In this #MeToo day and age, we need a new language around all the nuances of consent that includes awareness of embodied and systemic oppression, is trauma-sensitive, and simple enough to teach to 10-year-olds. I believe we have this tool in the form of the Wheel of Consent®, and look forward to sharing it with you. Please join me for a 2 day deep dive into embodied consent! Sat, 5/2 & Sun, 5/3 10am - 5:30 pm at the SomaSpace in Portland, OR.


What is this workshop about?
• Making choices – learning how to choose for yourself
• Gaining skills of empowerment and communication
• Noticing, valuing, and trusting yourself. This means having the courage to ask for what you want, and feeling safe enough to receive. And being able to both say and hear Yes & No
• Understanding the dynamics of giving and receiving, and taking them apart
• Understanding who is doing and who it is for, because they are different
• Waking up sensuality – feeling and following pleasure, because it's healing and we are worthy
Why is this important?
Consent is an art that is way more fun than you think, and is the key to relational freedom. It brings clarity, ease, freedom, joy, pleasure and spirituality to all our relationships. Many people take this workshop to enhance their personal lives. The Wheel of Consent® is great for that! What surprises many is how much it affects the rest of life too. It turns out to be a foundational practice for all human relating! Wow!
There is a tremendous amount of confusion around the nature of consent— what it actually is — and how we consciously or unconsciously traverse in or out of the boundaries of it with our own bodies and in our relationships with others.
Setting appropriate boundaries is not always straightforward or easy to do. What would it be like to be gentle, clear and respectful – as you ask for what you want? What would it be like to feel comfortable saying No or setting a limit, and doing so with clarity and grace?
To see a short video on the Wheel of Consent, visit: https://www.youtube.com/watch?v=B6tcMkRrYM0
About participation:
While there are many opportunities for exchanging non-sexual touch with others during this retreat, you do not need to touch anyone. This is NOT a sexual workshop; it is fully clothed. You may choose to exchange touch for the purpose of learning, or you may choose to participate through observation. You are always empowered with choice and voice, and may change your mind as many times as you wish.

** Scholarships available for middle & high school educators, and some health care providers. Please email me, Amy@JoyfulSelfLove.com to inquire. **
About the facilitator, Amy Weissfeld, she/her: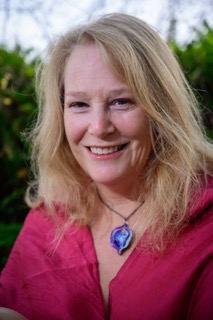 I am deeply passionate about healing the world through pleasure, about truth in relating, about choice and voice, about empowerment and about joyful living. As a certified somatic sex educator and coach, I provide a compassionate, body-based approach to sexual health and wellness - a sort of sex therapy for the body. Because knowing yourself and your own body makes you happy and whole. It also makes for better community and a healthier planet.
Wheel of Consent facilitator in training at the www.SchoolOfConsent.org
Certified Somatic Sex Educator and Sexological Bodyworker
Certified Betty Dodson Bodysex Facilitator and Orgasm coach
Member of the SSEA, ACSB, and AASECT
Mother, Wife, Advocate and Fierce Friend
More information about me can be found at www.JoyfulSelfLove.com. I look forward to sharing and further exploring this powerful, empowering work with you, your friends and your colleagues. Thank you for your trust and courage!
About the founder, Dr Betty Martin:
This class has been developed by Dr. Betty Martin. She has had her hands on people professionally for over 30 years as a chiropractor and sex and intimacy coach. This workshop is one of her favorite things in the whole world.