Description
POUR LE FRANCAIS CLIQUEZ PLUS BAS...
---
DESCRIPTION OF THE RETREAT
5 days on retreat to allow you to slow down, disconnect, reconnect and explore the "Wheel of an Extraordinary Life".
During these five days we will use the most effective tools from yoga, latest findings in neuroscience, coaching and reflexology.
You get enabled to reflect, explore and (re-)define your Values and Beliefs to support you in leading an Extraordinary Life in the most caring way during on different levels:
** Physical level
* Daily Yoga asanas (postures) to reconnect with our body as an ally and a friend to access our emotions, awaken feeling in the body, unwind tensions, help uncover our beliefs and align with our values.
* Receive a Reflexology massage to re-balance and support our systems while we integrate what might reveal itself.
* Amazing Vegetarian food to nourish our body and mind, is prepared for us daily. Perfect peaceful settings to enhance our connection with nature.
** Psychological level
* Exploring the immense power and depth of Meditation and Breath (Pranayama) to sooth and nurture the nervous system.
* Applying effective tools, exercises and skillful coaching, get immediate results and answers to our questions on values and beliefs.
* No need to tend to anyone else but focus on yourself and your inner world.
** Spiritual level
* Space is created for you to investigate what matters in your Life. just lie back and chill'
* Time is held for you, so we you not need to look at your watch.
* Time to just Be without Doing. Rest and Reboot.
You will find an inspiring community of participants as well as teachers from different professions to provide guidance:
Nadine Nassif Lips (Yoga and meditation), Rachel Crettaz Tomé (Reflexologist) and Daniel Kuom (NLP Coach/Trainer and Yoga teacher) on a Yoga, Reflexology & Self-Inquiry Retreat.
Saying that there is no mandatory program for you - stay with yourself whenever it feels most appropriate for you. Everything that serves you towards the wheel of an extraordinary life.
Are you curious?
Then get in touch with us...


1'350€ p/pers. single room
1'050€ p/pers. sharing a double room
950€ p/pers. sharing a triple room
925€ p/pers. sharing a quadruple room
Rooms are very spacious and can be shared by up to 4 people comfortably. 2 beds on the mezzanine floor and 2 beds on the ground floor, they include a full bathroom. Each have a private terrace with access to a hammock and the garden.
LOCATION

:
CASA VALE DA LAMA ECO RESORT (close to Lagos) – FARO airport
....... a sustainable oasis of good living...... ECO-Farm to Fork... A natural space for memorable gatherings....Stargaze by the fire.... swim in natural waters...
An Eco Farm based on ethical principles. Simplicity and comfort are the priority. Situated 20 min drive from LAGOS, 10 min drive or 30 min walk from Meia Praia Beach.
☀️ Find a Video on Vimeo of last year's retreat here ☀️
INCLUDED IN THE PRICE :
ACCOMMODATION

: double rooms, single rooms and triple share, with ensuite bathroom.

FULL BOARD:

(3 vegetarian meals a day, breakfast, lunch and dinner) (water, tea and fruit available all day)

YOGA: 2 classes a day, including meditation. (except on day of arrival and departure) given by Nadine (E-RYT-200).

REFLEXOLOGY TREATMENT: 1 h individual treatment: choice of foot or hand Reflexology / or AromaTouch® (Essential Oils massage). Given by Rachel, Réflexologue agréée ASCA (suisse). Possibility to book extra sessions when you get there (approx. 50€/treatment).

YOGA EQUIPMENT AND MATS

available on site
OPEN TO ALL LEVELS
YOGA CLASSES IN ENGLISH AND FRENCH simultaneously
NOT INCLUDED IN THE PRICE :
FLIGHTS – TRANSPORTATION: Easy jet flies to Faro return for approx. 100€ at this day. departure on Saturday April 25th return on Thursday April 30th (Ascension Thursday).

Airport Transfers:

(You can arrange directly with Casa Vale for a local trusted company). Prices to be confirmed … approx. 1 à 4 pers. – 75,00€ – 5 à 8 pers. – 95,00€.

Car hire if you want to visit the area

Drinks

Excursions, extra massages, extra coaching sessions, etc...

Visitor Fee (5€/person)

Travel insurance
A typical DAY ON RETREAT:
(schedule to be confirmed)
7.00 wake-up – tea and fruit
7.30 Yoga and meditation
9.30 Breakfast

Free time

13.00 Lunch

free time

17.30 Yoga and meditation

19.30 Dinner

Free time - Fire Pit Chanting
(wifi only available in main area, no television in rooms)
With all our Gratitude:
Nadine & Rachel & Daniel
Cancellation & Payment policy:
Payment in full upon booking
Within 7 days of booking: 100% refund
Up to 30 days prior to event: 50% refund
30 days prior to event there´s no refund
---
DESCRIPTION DE LA RETRAITE
5 jours de retraite de Yoga, Réflexologie et dévelopement personnel pour vous permettre de ralentir, déconnecter, et vous reconnecter. Explorer la "Roue d'une vie Extraodinaire".
Pendant ces 5 jours vous pourrez profiter des outils performants tels que la pratique du Yoga, les dernières trouvailles en neuroscience, le coaching et la Réflexologie.
Vous aurez la possibilité de refléter, explorer et (re)-défnir vos Valeurs et Croyances, afin de vous aider à cultiver avec soin sur plusieurs niveaux une Vie Extraordinaire:
** Sur le plan Physique
* Pratique quotidienne de Yoga asanas (postures). Se reconnecter avec le corps comme allié et ami pour explorer les émotions. Eveiller le corps, dénouer les tensions, dévoiler nos croyances et s'aligner avec nos valeurs.
* Recevoir un soin du corps ou un massage de Réfloxologie pour re-balancer et soutenir nos systèmes pendant que l'on intègre ce qui pourrait se révéler à nous.
* Une cuisine végétarienne succulente et nourrissante pour le corps et l'esprit, préparé avec soin pour notre groupe quotidiennement. Un environnement serein et paisible pour se connecter à la nature.
** Sur le plan Psychologique
* Exploration de l'immense pouvoir et profondeur des effets de la méditation et du Souffle (Pranayama) pour apaiser et prendre soin du système nerveux system.
* Appliquer des outils efficace tools, exercises, coaching spécialisé, et voir des résultats et réponses immediates à propos de vos Valeurs et Croyances
* Nul besoin de s'occuper d'autrui. Vous êtes là avec unique but de vous focaliser sur vous même et votre monde intérieur.
** Sur le plan Spirituel
* Un espace créé pour vous soutenir à l'investigation de ce qui compte réellement pour vous dans votre Vie.
* On s'occupe de la gestion du temps pour vous, plus besoin de regarder sa montre.
* Ne plus faire.. tout simplement Etre...
Vous y trouverez une communauté inspirante, ainsi que des eseignants expérimentés de différentes professions pour vous guider sur votre chemin:
Il n'y a pas de programme imposé pour vous - Restez avec vous même quand bon vous semble - connectez avec les autres quand vous en avez l'envie. Toute expérience vous servira sur le chemin de la "Roue d'une vie Extraordinaire".
TOUS LES ENSEIGNEMENTS ET ATELIERS EN ANGLAIS & FRANCAIS (Simultanément)


1'350€ p/pers. chambre simple


1'050€ p/pers. chambre double
950€ p/pers. chambre triple
925€ p/pers. chambre quadruple
Les chambres sont spacieuses et peuvent être comfortablement partagées par 4 personnes. 2 lits dans la mezzanine, 2 lits au rez, une salle de bain à partager. Elles ont toutes une terrasse privée avec hamack et accès au jardin.
☀️ Visionnez une vidéo de notre retraite de l'année dernière: ☀️


LE LIEU:
....... Un oasis où il fait bon vivre ...... De la Ferme-eco à la fourchette... Un espcace naturel pour des rencontres mémorables .... Regarder les étoiles au coin du feu.... nager dans les eaux naturelles...

Une ferme écologique basée sur des principes et valeurs éthiques et équitables. Simplicité et Comfort. Situé dans la nature à 20 min en voiture de LAGOS, et 10 min en voiture de la plage de Meia Praia ou 30 min. à pied.


INCLUS DANS LE PRIX
LOGEMENT: doubles, simples, triple si réservation à 3. Toutes équipées d'une salle de bain privative.

PENSION COMPLETE: (3 repas végétariens par jour: petit-déjeuner, déjeuner, dîner) (eau, thé et fruits à disposition à volonté)

YOGA : 2 cours par jour (sauf jour d'arrivée et de départ) donnés par Nadine (E-RYT-200).

REFLEXOLOGIE: 1 h de soin individuel: au choix Réflexologie plantaire / palmaire ou AromaTouch® (massage aux huiles essentielles). Donné par Rachel, Réflexologue agréée ASCA (suisse). Possibilité de réserver des séances supplémentaires sur place (env. 50€/soin).

2-3H ATELIER DE COACHING EN GROUPE (trouver ses valeurs et croyances): donné par Daniel Kuom, certified NLP coach, trainer and Yoga teacher. Je traduirais de l'anglais au Français.
Possibility to book extra private sessions (only in English) when you get there (approx. 50€/session)
Equipement de Yoga et tapis

disponibles sur place.


OUVERT à TOUS LES NIVEAUX.
NON-INCLUS :

VOLS - TRANSPORT Vols GVA-Faro Easy Jet env. 100€ à ce jour. départ. samedi 25 retour jeudi 30 mai. (Ascencion)

TRANSFERTS D'AEROPORT

de/à FARO:

(vous pouvez organiser avec Casa Vale pour une compagnie locale de confiance, tarifs à confirmer:) 1 à 4 pers. - 75,00€ - 5 à 8 pers. - 95,00€

BOISSONS

EXCURSIONS, MASSAGES et COACHING

supplémentaires

(env. 50.€/h)

LOCATION DE VOITURE (si vous comptez visiter la région durant votre temps libre).

ASSURANCE DE VOYAGE

Visitor Fee (5€/person)


UNE JOURNEE TYPE
(planning à confirmer)
7.00 réveil thé et fruits
7.30 Yoga & meditation
9.30 petit-déjeuner
Temps libre
13.00 déjeuner
Temps libre
17.30 Yoga & meditation
19.30 Dinner
Temps libre - Chants autour du Feu
(wifi uniquement disponible dans la réception, pas de télévision dans les chambres.)
Avec Toute notre Gratitude:
Nadine & Rachel & Daniel
---
Annulation & Politique de Paiement:
Paiement en totalité à la réservation pour sécuriser sa place.
Annulation pendant les 7 jours suivant la réservation : 100% remboursé
Jusqu'à 30 jours avant la retraite: 50% remboursés
30 jours avant la retraite aucun remboursement
---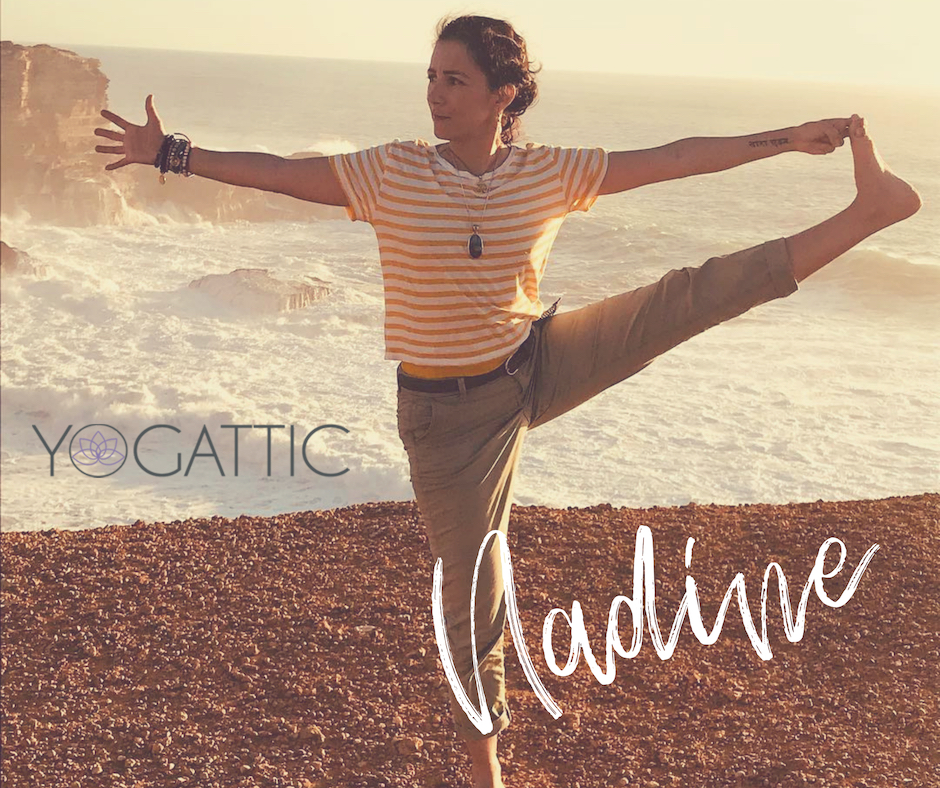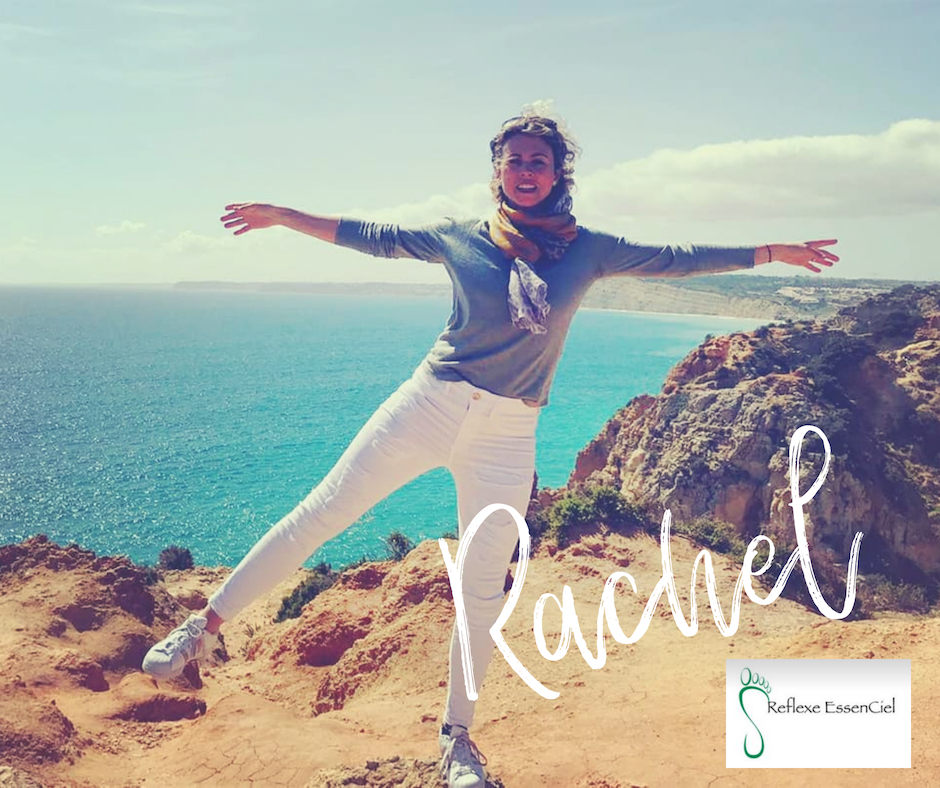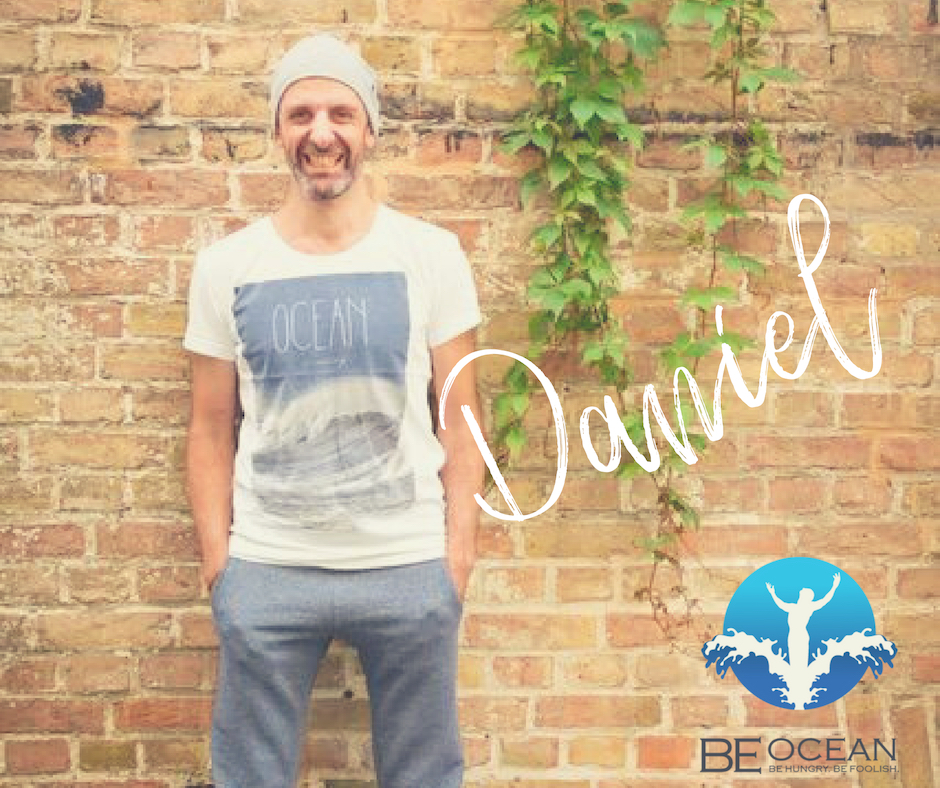 Organizer of The Wheel of an Extraordinary Life - Yoga Retreat