Description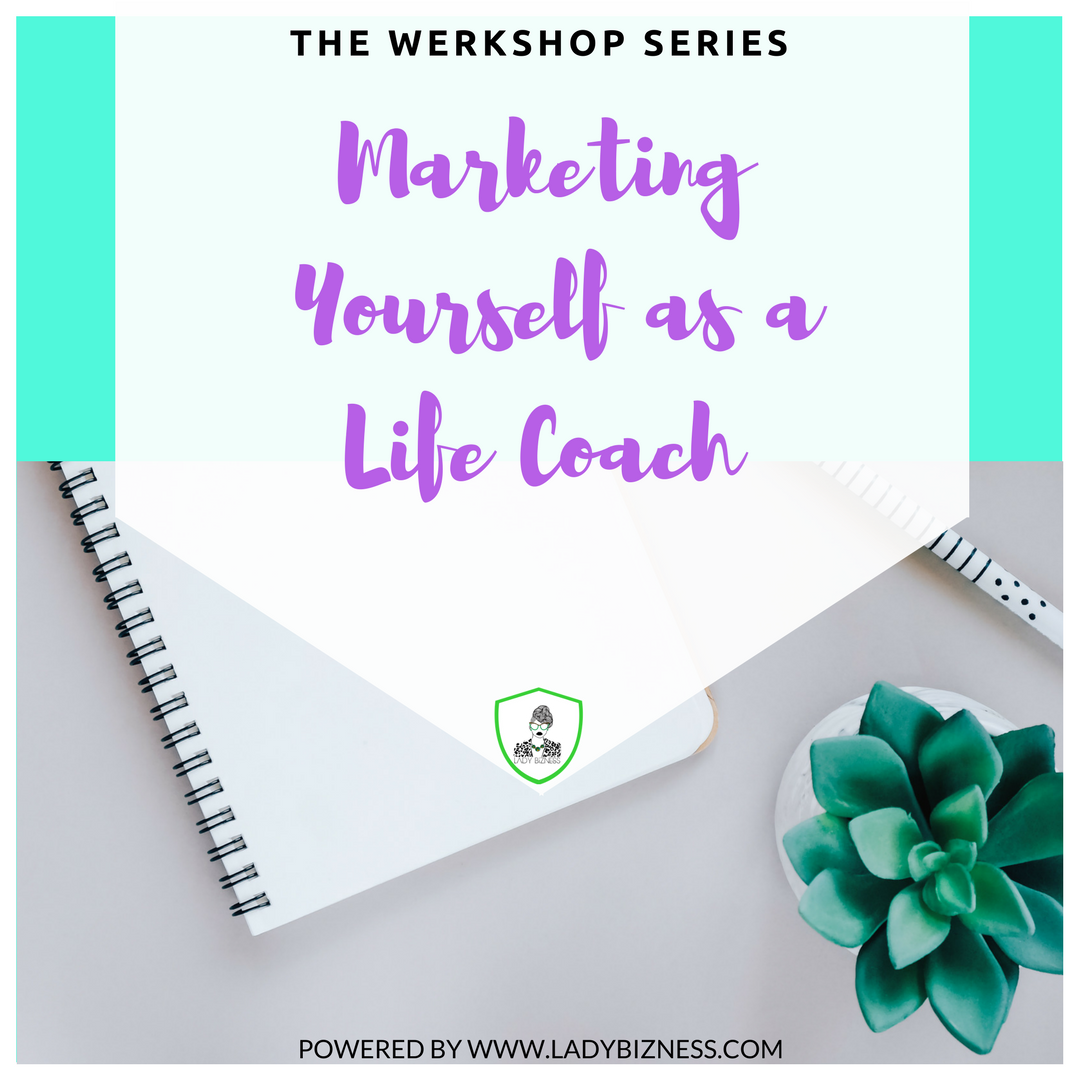 The Werkshop is an intensive training series for engaged entrepreneurs taking immediate action to create brands they love. This is not a fluff seminar. Instead this is time for you to dedicate to your business and accomplish your goals. Each workshop is designed to maximize time and has predesigned activities and focused tactics to help you have a finished product in a short amount of time. If you have been procrastinating, then this is the time to invest in yourself and get the training you need to really grow your business
Marketing Yourself as a Life Coach
You have a desire to help other people get their lives together and now you need to market yourself to others. This 1-day boot camp style workshop, will help you to create a program using the 90 Day Focus methodology, enhance your marketing efforts with a
- Targeted marketing plan
- Client Attracting Pitch
- Creating events
- Creating Videos
- Landing page for your prospective clients
Lunch is included in this Bootcamp Style Workshop.
Who should attend?
-Current life or business coach that wants to differentiate themselves from the competition.
-New coaches who want to create programs that attract clients
-Experiences coaches that are looking to rebrand themselves
-Coaches looking to improve their social media marketing & engagement
Experience
-If you want to improve your business before 2018 gets here this is the 1 day seminar that will change your perspective and your bottomline.
-You do need to have your social media accounts already set up for Instagram, Facebook and LinkedIn
-Computers & WIFI will be provided for your use during The Werkshop
This series is taught by NC's #1 Small Business Facilitator, Chisa D. Pennix-Brown, MBA, CEO of Lady Bizness. She has been successfully helping launch businesses and social enterprises for over 15 years. She teaches people how to grow their businesses using proven steps that are centered around her best-selling book, The 90 Day Focus: Your Action Plan for Success. She prides herself on making sure the tips and tools that are used in the workshops help you immediately. Once you have your strategy, the next thing to do is execute it. She makes it easy to understand with a step by step process that you can easily manage and replicate.
Register now to attend www.TheWekrshop12217.eventbrite.com
NO REFUNDS / FULLY TRANSFERABLE
Date and Time
Location
GTCC | Small Business Center
1451 South Elm-Eugene Street
#1201
Greensboro, NC 27406