The Wellness Cypher hosted by Atiya J. & Breonna X! Our Black space to enjoin each other in collective storytelling & building.
About this event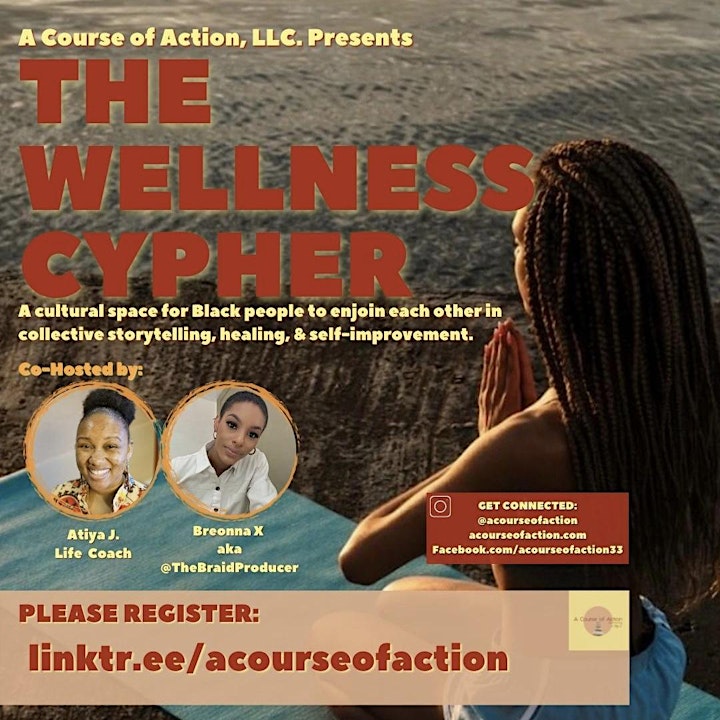 THIS IS A FREE EVENT ---> PLEASE NOTE THIS IS A HEALING CIRCLE FOR BLACK PEOPLES.
Join this healing circle conversation on Clubhouse as we engage in storytelling, sharing of wellness tools, & the building of community. You're encouraged to bring your full, genuine self in all of your creativity & uniqueness! Co-hosted by Coach Atiya J. & Breonna X aka The Braid Producer!
There is something special about gathering with others to work through life's difficulties. When we engage in healing conversation, we realize that while we face individual challenges, we are striving to solve the same set of problems. When we gather as a collective to tackle these problems, we solve them faster, with less stress, and build trust, a network, and community! So let's do this!
"SAWABONA" is a common greeting among the tribes of northern Natal in South Africa and it literally means "I SEE YOU" As to say, "I respect and acknowledge you for who you are" In return people say "SIKBONA" which literally means "I AM HERE" as to say "When you see me you bring me into existence". GET YOUR TICKET NOW & BE SEEN!
Save it to your calendar here: https://www.clubhouse.com/join/wellness-cypher-community/fSUROEj4/mg84wdAN?utm_medium=ch_invite&utm_campaign=j69N67AAXQZy_eb40CDYCQ-236394
This idea was envisioned by me, Atiya J., to bring to the people. She is a certified life coach & healing circle facilitator.
To learn more about her work visit: acourseofaction.com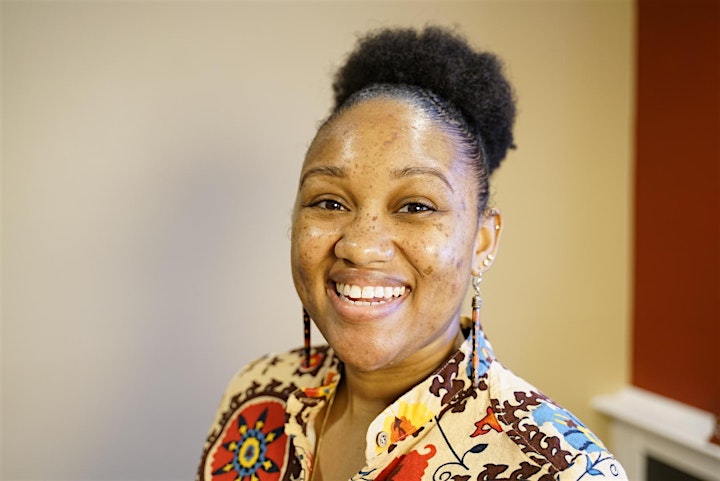 Atiya J. was a shy, emotional young girl who was most comfortable with herself, by herself! This became a superpower when she left home for college & used her knowledge of self & others to break out of her shell to manifest nearly ALL of her dreams!
Now, she is a certified life coach specializing in purpose coaching through self-knowledge, self-discovery, self-improvement, and self-mastery. She encourages the key to living your dreams is through connecting with yourself spiritually & mentally while setting and taking action to make it happen! The Wellness Cypher was a vision that came to her like a dream & she is grateful to bring it to the people alongside her beloved sister, Breonna X!