The Well

Thursday, December 3, 2015 at 7:00 PM (EST)
Event Details
"The Well" series of concerts aims to bring together some of the most soulful, traditional Irish musicians into a unique, intimate, acoustic setting – the American Irish Historical Society.
The first concert of the series will celebrate the music of East Clare featuring Christy Mc Namara, (button accordion and concertina), Dennis Cahill, (guitar) and Patrick Ourceau (fiddle). The music of place, and that connection to place will be explored in this new series of concerts.
The Concept
Curated by County Clare musician and artist, Christy Mc Namara, 'The Well' allows the audience to experience up close how traditional music carries the spirit and soul of who we are as Irish people,  our stories, our joys and sorrows from the wellspring of history in an unbroken flow, from our ancestors, never forgotten to us, to our children and their children, thereby defying the wrath of time. In presenting these musicians, 'The Well' cultivates a new listening experience for New York audiences, one without frills or commercial pressures to 'doll it up', to foster a deeper understanding of traditional Irish music at its core. Through music, performers will bring the audience into that experience of' when "music happens'" and comes  from the heart.
There will be well and lesser known artists and musicians in this new setting, away from the rattle of tills and the tinkle of glasses, striving to capture and express the living, breathing sound that has emanated from the firesides of Ireland out into the Diaspora and beyond. Music in it's purest form, chosen from a carefully curated and designated program combining both entertainment and fine musicianship,  faithful to tradition, yet embracing contemporary modern influence.
These concerts will be recorded and filmed to provide a resource for future generations, a well to dip into, a well wherein ripples the light heart and dark soul of Ireland.
The Musicians

Christy Mc Namara: Button Accordion/Concertina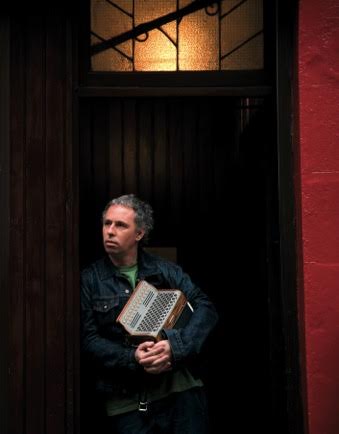 From a family, steeped in Irish traditional music from Crusheen County Clare. His  father, Joe and uncle Paddy played accodions with The Tulla Céílí Band as did his uncle through marriage fiddle player PJ Hayes.  Growing up in a house and indeed a community immersed in traditions, gatherings of musicians and sessions  were common place in his home.
Such experiences inform his love of music, attachment to his  locality and inspire the music he  plays and composes. He released his first solo recording The House I Was Reared In in July 2007 to critical acclaim. 
Christy is  also highly regarded as a Photographic Artist. He was the  the first ever Irish winner of a Communication Art Award for his  photograph of the fiddle player Paddy Killoughery from his book "The Living Note" with Peter Woods O'Brien press1996. His work has been shown in Ireland, New York, Los Angeles, London, Paris Nice  and throughout Europe and Scandinavia and is held in many private and public collections worldwide.
 http://www.christymcnamara.com  
Dennis Cahill: Guitar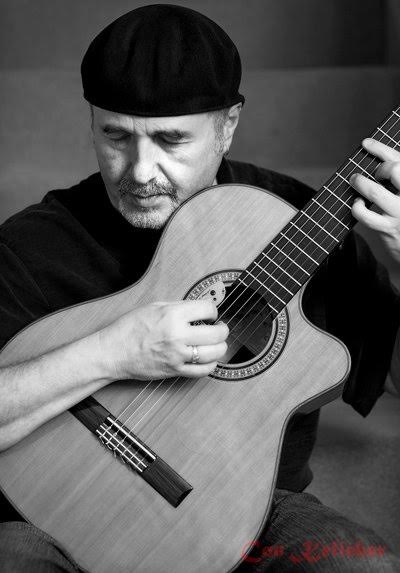 Dennis Cahill is considered one of the world's finest guitarists in traditional Irish music. His unique playing, accompaniment, and arranging are acknowledged as a major breakthrough for guitar in the Irish tradition. He has played for presidents and prime ministers. "Brilliant" (NPR) and "crucial" (Folk Roots UK) are some of the descriptions of his spare, essential playing. Dennis is perhaps best known in his long musical partnership with Irish fiddler Martin Hayes. Of the acclaimed duo.
Dennis and Martin have collaborated or played with such artists as Sting, jazz guitarist Bill Frisell, Grammy-winning bluegrass and country star Ricky Skaggs, newgrass artists Darol Anger and Mike Marshall, and the Irish Chamber Orchestra. They've appeared in Australia, Japan, Italy, Germany, France, Holland, Scandinavia, Canada, the U.K., and Ireland as well as stops in Hong Kong, the People's Republic of China, Poland, and Mexico. In 2011 they were the featured performers at the White House for President and Mrs. Obama, the Vice-President, and the President of Ireland. With The Gloaming, they performed in Brussels in 2013 to celebrate Ireland's Presidency of the European Union, and in 2014 at London's Royal Albert Hall for the historic first state visit by the Irish President. 
Patrick Ourceau: Fiddle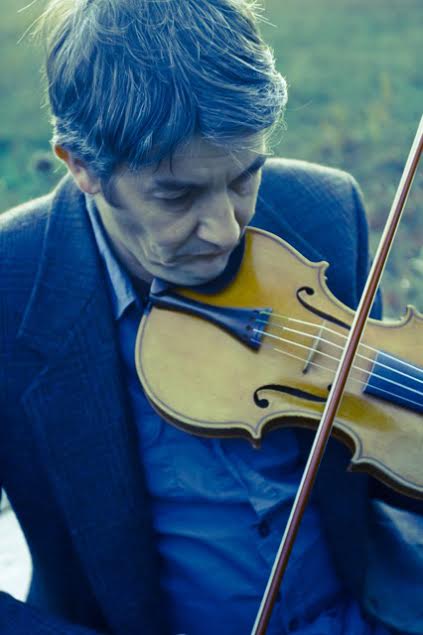 Patrick has been playing Irish Music since his early teens. Born and raised in France, Patrick moved to the U.S. in 1989, settled in New York City where he lived for seventeen years, and is now based in Toronto, Canada.
Patrick's taste for Clare and East Galway music developed early in his playing after being introduced to recordings of the legendary fiddle players Paddy Canny, Paddy Fahey and Bobby Casey. Patrick regularly visits Ireland and especially county Clare. Over the years, he has during those trips, been able to play with and learn from Paddy Canny, as well as from many other local musicians including flute and fiddle player Peadar O'Loughlin. During the many years he lived in New York, Patrick often played with such great musicians as fiddle players Andy McGann and Paddy Reynolds among many others, but was particularly influenced by the style and repertoire of Woodford, county Galway flute player Jack Coen.
Patrick has been in great demand as a teacher and regularly teaches both privately and at various festivals and summer schools across North America and Ireland. He has been part, since 1999, of the teaching staff at Irish Arts Week in East Durham, New York and at Celtic College in Goderich, Canada.
Patrick is featured on flute player Cathal McConnell's last solo release Long Expectant Comes at Last, on Compass Records; on accordion player John Whelan's Celtic Roots, on Narada Records and more recently on the TG4'CD and DVD release Geantrai, a compilation celebrating the first ten years of the popular traditional Irish music television program. 

www.patrickourceau.com
When & Where

American Irish Historical Society
991 5th Ave
New York, NY 10028


Thursday, December 3, 2015 at 7:00 PM (EST)
Add to my calendar
Organizer
American Irish Historical Society is a historical landmark located on Fifth Avenue on the Upper East Side, across from the Metropolitan Museum of Art, serves as a focal point for concerts, lectures, art exhibits, theatrical productions & special events. The Society hosts a wide array of events and artists who have included Patti Smith, Bono, Elvis Costello, as well as an ongoing chamber music concert series with The Juilliard School. The venue features a turn of the century historically preserved interior that offers an intimate experience and setting.