About this Event
Appropriately, Easy consolidates the band's strengths. While the songs on 2013's Dear Bo Jackson were thick with horn arrangements, strings, and guest appearances, Easy is a leaner, louder beast. The Weeks began working on its 11 tracks after returning home from a long tour and taking some time to rest, reflect, and regroup. Newly energized, they began writing songs at Sam and Damien's home in Nashville, with Cyle and Williams splitting the bulk of the songwriting duties. The whole process relied on collaboration, with the full band fleshing out the newer songs.
"Everyone would come to the house, make food, hang out, and play music 'til four in the morning," Williams remembers. "We wrote 25 songs, then picked our favorites for the final tracklist.
Easy is driving and direct, captured in punchy sound by producer Paul Ebersold. The goal was to clear out any unnecessary clutter, focusing instead on The Weeks' biggest strengths: the elastic power of Cyle's voice, capable of a crooning drawl one minute and a roof-raising howl the next; the range of Sam's guitar playing, from Motown-influenced chord stabs to garage-rock blasts of sound; and the interlocking rhythms of Damien and Cain. They threw some curveballs into the mix, too, riding a lovely, lazy, organ-heavy groove on the southern soul song "Hands on the Radio" and punctuating songs like "Ike" with a small horn section. Along the way, they made good use the studio's vintage gear, finding room on a handful of songs for Elvis Presley's microphone, Big Star's snare drum, the "Green Onions" organ from Booker T. & the M.G.'s.
"We said, 'If we can do this song in five chords, let's do it,'" says Sam. "That way, whenever the curveballs do happen, they mean a lot. We focused on the songs first, and then we added stuff, as long as it didn't harm the energy or the groove. We wanted to pick our moments better."
Inspired by the real-life characters, places, and stories The Weeks encountered on tour, Easy is a record about where the band has been, as well as a sign of where they're going. "I wanted the stories to be real — a little dark, maybe — but I wanted them to be redeeming, too," says Cyle, who began turning the stories into proper songs once the tour ended. He tossed some personal tales into the mix, too, with songs like the autobiographical "Gold Doesn't Rust" focusing on the joy of plugging in, tuning up and rocking out.
"We just wanted to make a rock record," adds Damien, shrugging his shoulders at the simplicity of it all. The Weeks earned their road warrior credentials years ago, but they've never defined their ambition — or the wide range of their abilities — this clearly before.
And speaking of simple…what's the deal with that album title?
"We called it Easy because every time I make music with these guys, it's easy," says Cain, who has spent more than a third of his life as a member of The Weeks. "It feels good. But the other side of it is, there's nothing easy about being in a band. There's nothing easy about staying together for 10 years and still wanting to make music. We have the hardest and easiest job on the planet. But it works for us."
GET TICKETS TO SEE THE WEEKS LIVE AT SONGBIRDS SOUTH!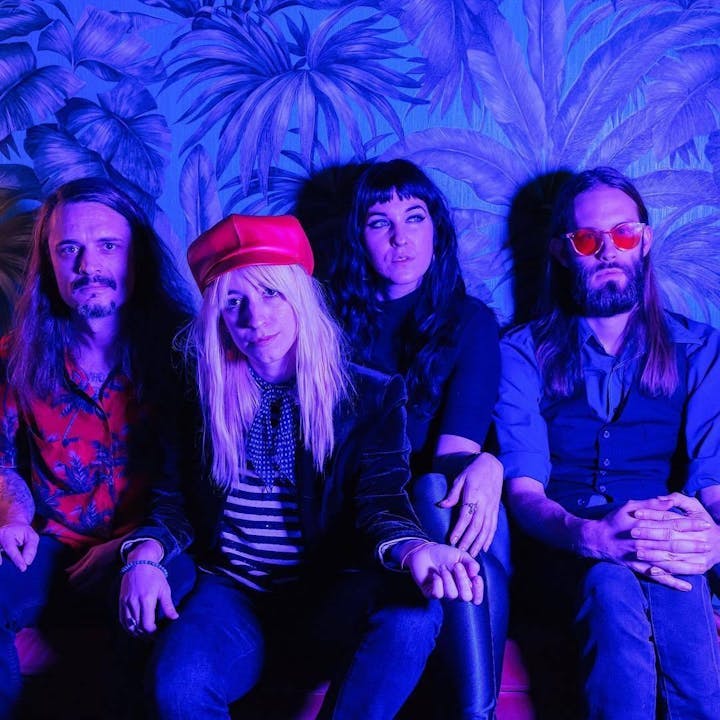 The Minks Bio
The Minks are Nashville's "psychedelic-bloos" band, heavy on the rock and roll. We're talking low-down, all the way, purse-lipped, eyes-shut, head-whirling kind of rock and roll. The band's palpable sound has roots in every music fan's top ten—from Lou to Patti to Creedence to Hank. Mixed with raw, jangly instrumentation and soulful saccharine vocals, it's as much a throwback as it is an answer to the often overlooked underbelly of Nashville's rock and roll scene.
Front woman Nikki Barber hightailed it to Music City a few years back in hopes of pursuing her musical birthright. With just a guitar and a dream, she created The Minks because she had to. It was this "create or combust" determination, and a little help from her friends, that made her vision a reality. With a few hundred miles, a couple of EPs, some new faces, and a slew of local buzz under their belts, the band sets out to release their first full-length record (Light and Sweet) this Fall through Cafe Rooster Records and tour for forever.
The Minks are here. Let's boogie!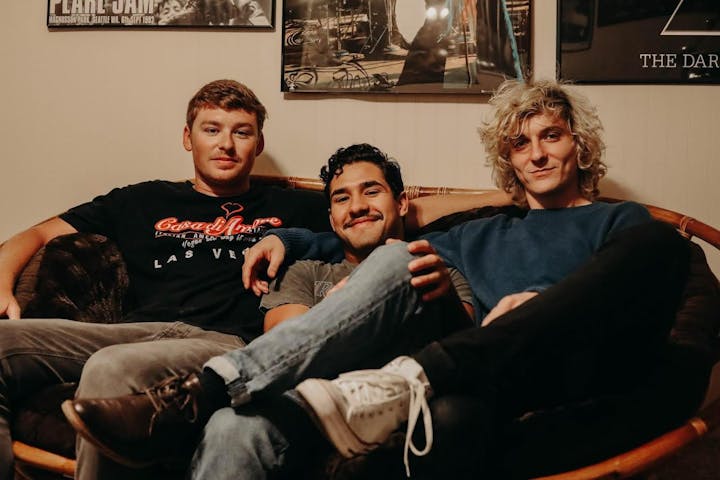 Lenox Hills Bio
With heavy influences of 70's and 90's rock, Lenox Hills produces an exhilarating rock sound that will make you swoon. This Indie-Alternative quartet has been referred to as "a band whose future is to be marked by a wondrous and limitless creativity," as well as one that "romps through a freeform indie rock environment, to a place where their glistening pop-rock tendencies are given license to bloom and reveal infinite possibilities," by respected writer for Nooga.com, Joshua Pickard. Lenox Hills puts on a killer show with loud drums, catchy guitar riffs, and creative vocals. If you see them once, you'll want to see them again. The group is comprised of four artists that all grew up in the same small-town neighborhood of Lenox Hills in Cleveland, TN.