About this Event
DOORS: 6:30 PM, SHOW: 7:30 PM
AGE RESTRICTIONS: 21+
GENERAL ADMISSION, LIMITED SEATING
Important Notice: All tickets are nonrefundable and nontransferable with the exception of event cancellation. Support acts are subject to change
----------------------------
About The Weeks:
Raucous Mississippi rock combo the Weeks got their start early, forming in 2006 while all four of the members were still in high school. Staffed by twin brothers Cyle (lead vocals) and Cain Barnes (drums), Samuel Williams (guitar, vocals), and Damien Bone (bass), things picked up quickly for the Jackson-based quartet, who signed to the Esperanza Plantation label and released their debut, Cadillac Comeback, in 2008. Their swaggering, sludgy, and slightly Southern indie rock was further expanded on a follow-up EP, Rumspringa, which came out a year later. Following their self-released second album, Dry Land Is Not a Myth, the Weeks packed up and moved to Nashville, where they signed a new deal with Kings of Leon's label, Serpents and Snakes. With the new label deal came higher exposure for their hooky third LP, Gutter Gaunt Gangster, as they continued to dial in their freewheeling rock sound. Their Serpents and Snakes follow-up, 2014's horn-laden Dear Bo Jackson, saw a further expansion of their sound and put them in front of European audiences while touring with Kings of Leon. A year later, the four-song Buttons EP acted as a placeholder while the Weeks hunkered down at Memphis' legendary Ardent Studios to record their fifth album, 2017's Easy.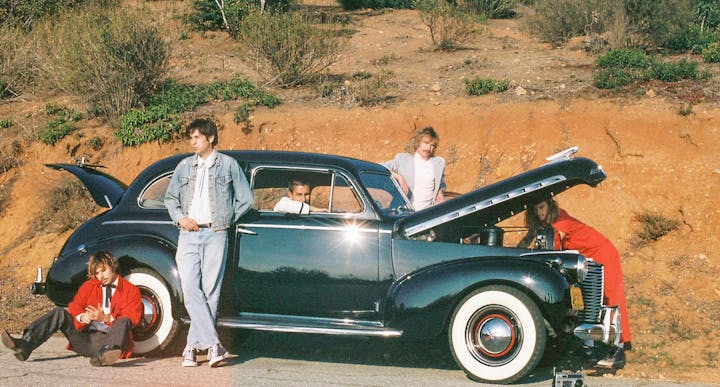 About Spendtime Palace:
Spendtime Palace is a tight knit group of 5 Costa Mesa kids who have recently been pushing the boundaries of the Southern California music scene. Formed in 2012, this ragtag bundle progressed from a high school party band into a downright fan favorite. Besides being featured magazines and websites such as GQ and Billboard, they have also worked alongside top up-and-coming actors and directors like Finn Wolfhard, Iris Apatow, and Josh Ovalle. The hype floating around this bunch is undeniable, but the real magic lies between every measure they write.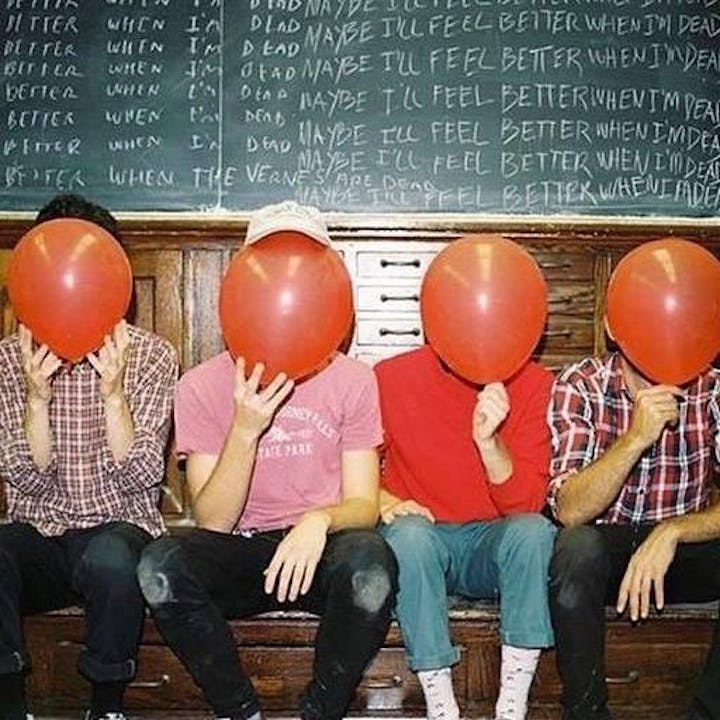 About The Vernes:
Conceived in the San Francisco Bay Area and realized in Philadelphia, indie rockers The Vernes are "part of the welcomed migration of talented, young artists continuing to flow into our City of Brotherly Love." Their songs are often happy in tone though somber in content, combining singer/guitarist Matthew Gragg's unique vocal style and introspective lyrics with touches of fuzz guitar, synth, and drum machines. The Vernes have endeared themselves to a growing fanbase with an off the cuff style echoing Pavement, and a live show that has been hailed by Philly's WXPN as "not to be missed", drawing comparison to "Dr. Dog in the early days". The four piece, also consisting of Fabian Mera, Cole Berggren, and Pat Degan, offer a contrast between tightly produced recordings and dynamic live performances. Their first album, a collection of homemade EPs and singles, was released in March of 2017. Their 2018 debut studio album "Maybe I'll Feel Better When I'm Dead" & 2019 follow up mini LP "Yr of the Rat" were recorded and produced by Joe Michelini (American Trappist) at Berlin Studios.
Performers
Date and Time
Location
Refund Policy