Description
Planning your dream wedding? Come and be inspired by our Wedding Gurus with interactive activities and one-on-one consultation.



What is
'
The Wedding Gurus
'
workshop?
A collaborative wedding workshop to guide and inspire engaged couples through informative, interactive and fun-filled activities. Our panel of wedding gurus will provide advice and one-on-one consultation, with absolutely no obligation and no strings attached. Giving you the information and tools to make your dream wedding a reality.
The Wedding Gurus is organized and hosted by THE MOD HOUSE, your wedding attire solution in bespoke design and tailoring. Finding your dream wedding dress and groom suits is easy with our expertise.
Our participating wedding experts are: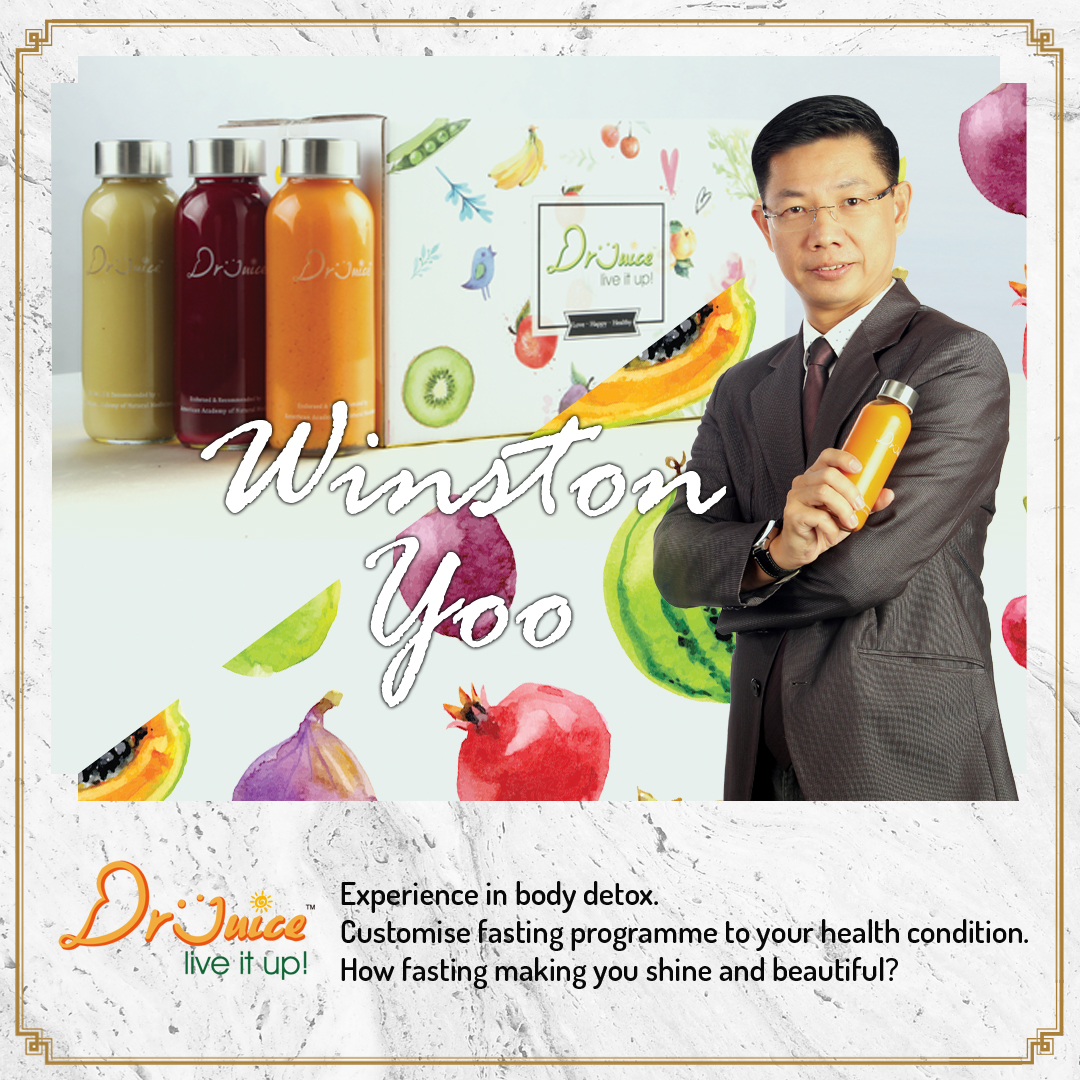 DrJuice: Customized cold pressed juice fasting to achieve good health, great body shape and radiant skin through an effective, simple, convenient and detoxification approach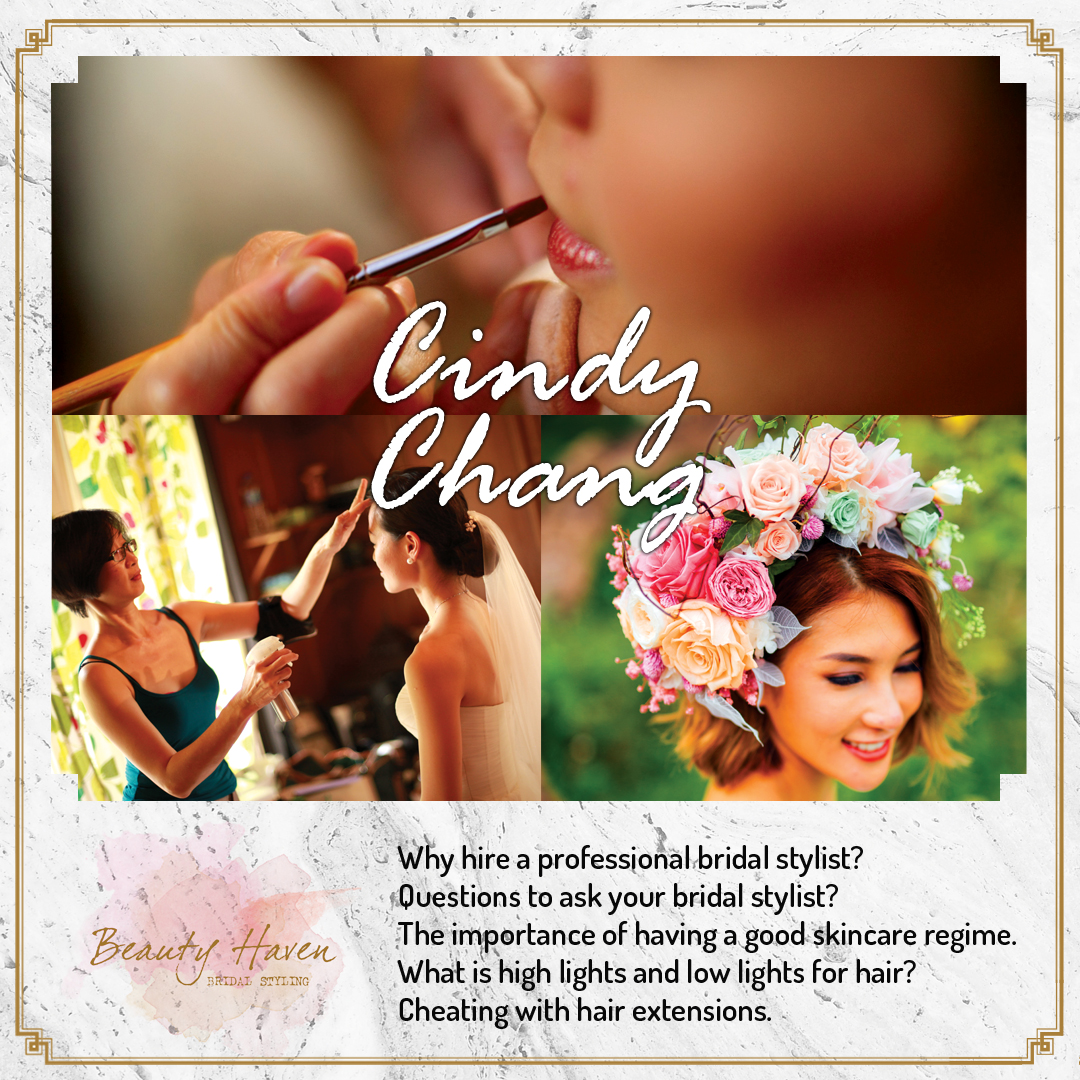 Beauty Haven: Bridal styling for a natural, elegant and timeless look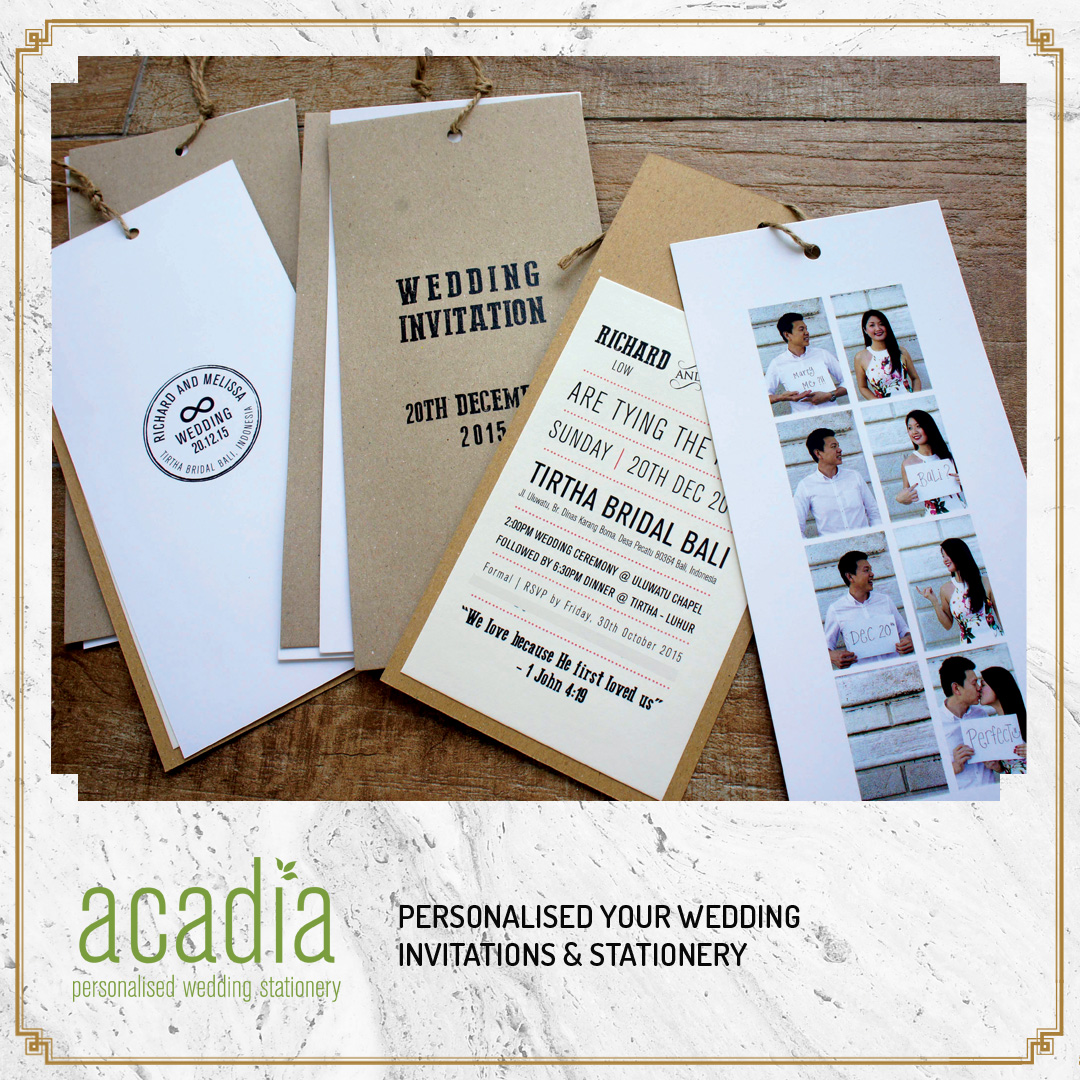 Acadia Card: Personalized invitation and wedding stationery
Elysium: Wedding Planning
VIP Gifts: Creative wedding favors and floral arrangement
Strait's: Custom-made luxury jewelry
Jason Lee: Emcee service and dance performance
MDT Music Enterprise: Entertainment and sound system
Moment Shoes: Custom-made wedding shoes for the bride, groom and bridesmaids
Ken's Food Truck: Catering service provider
Classic & Vintage: Bridal car
Who should join
'
The Wedding Gurus
'
workshop?
Soon-to-be brides and grooms, 100% committed to making a difference in their wedding planning.
To ensure couples walk away with really useful tips and personalized attention, we are exclusively limiting to 8 couples per workshop. We are dedicated to deliver, are you ready?
Itinerary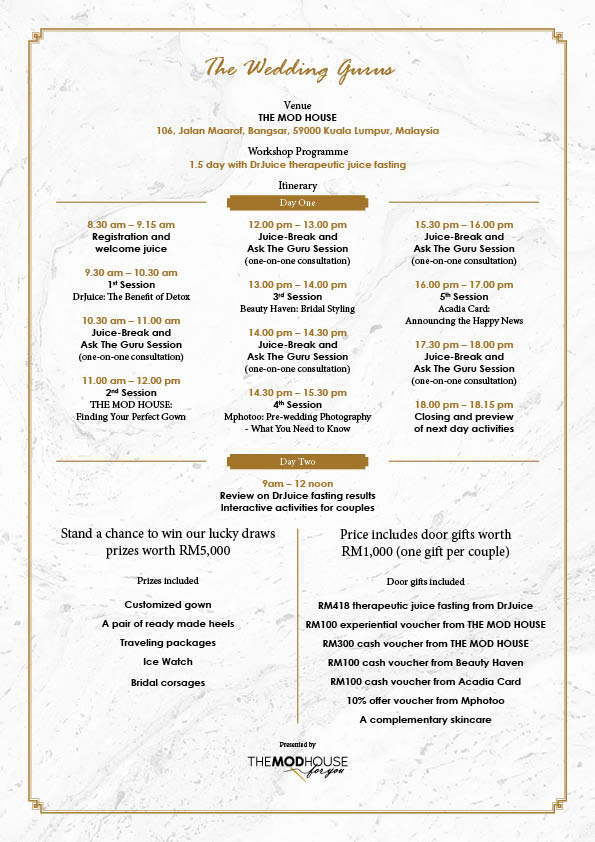 *itinerary subject to change without prior notice
Call us at:
03-22800292