The W.E.A.L.T.H. Experience - New Orleans Edition: The Ultimate Girlz Trip
Description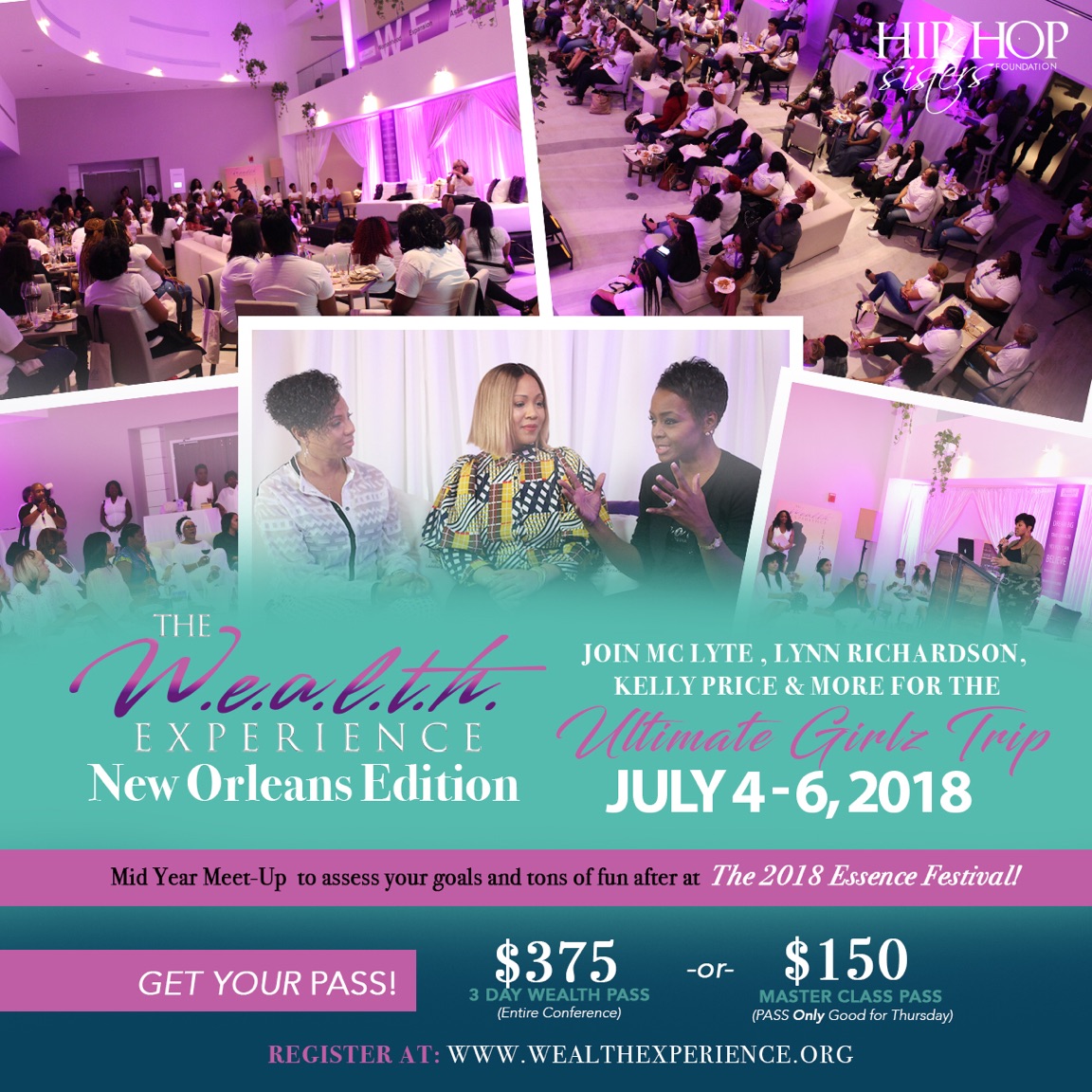 It's the Year of Freedom and we are delighted to have you join us for the ULTIMATE GIRLZ TRIP: Freedom, Faith, Finances, Family, Food and FUN!
Wednesday July 4, 2018: 4th of July Barbecue Meet & Greet, 6pm
Thursday July 5, 2018: General Sessions and W.E.A.L.T.H. Talks All Day (9am - 9pm) including: Power of the Pitch; Creating a Solid Business Prospectus/Plan; Activating Your Entrepreneurial Gifts; Budgeting and Credit; Relationship Rescue; Fitness in Five Minutes . . . and more!
Friday July 6, 2018: There will be an early morning townhall meeting addressing social action issues. Then you will enjoy Essence Festival with appearances by MC Lyte, Kelly Price and more. We will send more details!
WATCH 2017: https://youtu.be/2QUwepKcoQ8
WATCH 2016: http://youtu.be/ldnZby81gyI
PAST DETAILS: Www.Wealthexperience.Info