"The Way Out Is In" - Viet Wake Up California Retreat 2016

Thursday, April 7, 2016 at 2:00 PM

-

Sunday, April 10, 2016 at 4:00 PM (PDT)
Event Details
WHAT?
The Viet Wake Up North American Tour 2016 is coming to southern California with a 4-day retreat. There will be also a FREE public talk on Wednesday, April 6, 2016 at a location TBD.
Wake Up is an active global community of young adults established by Zen Master Thich Nhat Hanh in 2008. As a community, we come together to practice the living art of mindfulness, which helps us to live with true love, understanding, and harmony with one another. This year, our Wake Up movement is holding a series of mindfulness retreats led by the monks & nuns of Plum Village.
In order to take better care of the difficult situations that we have in ourselves and in the world, we need to come back to ourselves and look inward for deeper understanding and compassion. By doing so, we are building a foundation for effective and healing actions. Hence, the theme for this retreat is "The Way Out Is In".
This particular retreat is part of the Viet Wake Up North American Tour, which focuses on young adults (ages 17 - 38) with Vietnamese heritage. This retreat is an opportunity to experience the practice of mindfulness, to reconnect with yourself and those around you. It is also an occasion to renew and rediscover your spiritual and ancestral roots. If you can read Viet, please follow this link to enjoy an article about the 2015 Viet Wake Up Camp. Or check out this moving testimony in English by a 2015 Viet Wake Up retreatant.
WHO? The Wake Up Retreat for young Vietnamese and non-Vietnamese Americans (17-38 years young) will be led by the monks and nuns of Plum Village.
WHEN? From Thursday, April 7 to Sunday, April 10, 2016
WHERE? The Wake Up Retreat will take place at Harmony Pines, located just 35 minutes from San Bernardino; and 1.5 hours from the Los Angeles basin and Orange County. This beautiful campsite is nestled over 6,000 feet up in the giant pines of the San Gabriel Mountains. Harmony Pines is very shady and cool in the summer, and often covered beautifully with snow in the winter.
Harmony Pines Camp and Retreat Center
23001 Big Pines Hwy
Wrightwood, CA 92397
760-249-5351
Please follow this link for map and directions:
http://www.bodhiyouth.org/www4/index.php/harmony-pines/2013-05-24-17-57-45
HOW? The cost of attending the retreat is $90, which covers three-night dormitory style lodging with bunk beds, nine vegetarian meals, and program activities. Also included at no cost to you are fresh mountain air scented by giant pines of the Angeles National Forest, hiking trails in the San Gabriel Mountain, and campfires for nature oriented activities.

For information on amenities at Harmony Pines Camp and Retreat Center, please visit the camp website:http://www.bodhiyouth.org/www4/index.php/harmony-pines/2013-05-24-17-56-23/camp-amenities2
If you have problems paying online, please write checks payable to "Cathy Ngo" with "Viet
Wake Up 2016" in the memo and mail the checks to the camp's treasurer, Cathy Ngo. Please email the organizing team at wkuplittlesaigon@gmail.com for mailing address.


SCHOLARSHIPS
The retreat fee already considers student income. However, if financial hardship is keeping you from attending the retreat, please consider applying for a scholarship by contacting the retreat's lead organizer, Thang Nguyen, at wkuplittlesaigon@gmail.com.
CARPOOLS
Sign up for carpools here: https://www.groupcarpool.com/t/azwp6c
CANCELLATION POLICY
Cancellations received...
31 days prior to arrival -- 85% refund
15-30 days prior to arrival -- 75% refund
8-14 days prior to arrival -- 50% refund
7 days prior to arrival -- No refund
For more information about Viet Wake Up and Plum Village, please visit the websites:
http://www.vietwakeup.org
http://vietwakeupoc.org/
https://www.facebook.com/vietwakeupoc
http://www.wkup.org/
http://plumvillage.org/
If you still have more questions, please contact the retreat's lead organizers: My Hanh Vu (info@bodhiyouth.org) or Thang Nguyen (wkuplittlesaigon@gmail.com, 714-722-8251).
FAQs
Q: Do I have to sit in meditation all day?
A: There are many kinds of meditation. Usually sessions of sitting mediation and walking meditation are around 30 minutes. 
Q: What if I have nothing to share during Dharma sharing?
A: You can remain silent if you do not want to talk. If you want to share, you bow to everybody first, then talk.
Q: Do I have to chant Buddha teachings?
A: There are songs and poems regarding Buddha teachings so you do not need to read the teachings slowly as our grandmothers did. You can search for "thiền ca làng mai" on youtube or go to Plum Village's website.
Q: What if I want to cancel?
A: Instead of cancellation, you can transfer your registration to your partner, cousins, or friends. 
Q: When does it start and end?
A: C
heck in starts at 2:00 pm on Thursday. 
Check out starts at 4 pm on Sunday. More details regarding the program will be sent to before the retreat starts and after you have registered.
When & Where

Harmony Pines Camp and Retreat Center
23001 Big Pines Hwy
Wrightwood, CA 92397


Thursday, April 7, 2016 at 2:00 PM

-

Sunday, April 10, 2016 at 4:00 PM (PDT)
Add to my calendar
Organizer
The International Wake Up Movement, in its present form, was initiated in 2009 by our teacher Zen Master Thich Nhat Hanh and his young monastics; and before that in Vietnam, during the war, as the School of Youth for Social Service. The Wake Up movement has become an international force that inspires young people throughout the world to choose a different path of living. It is not a Buddhist movement but one that is open to all backgrounds and creeds. Please visit wkup.org to learn more about its history and its current activities.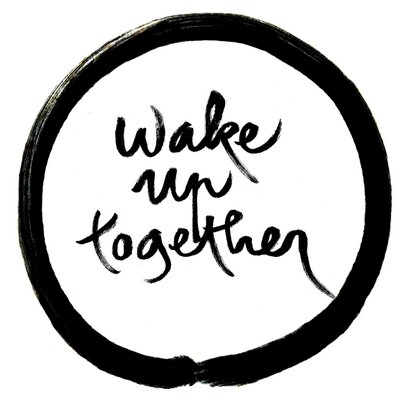 The initial inspiration for Viet Wake Up came from the insight that our young Vietnamese Americans are being left behind and not benefiting from the teachings as creatively offered by Thầy and the Plum Village community; and most of them are oblivious to the International Wake Up movement.

Viet Wake Up makes special efforts to reach out to Vietnamese youths (17-38 years old) who have non-Buddhist background or who have little or no connection to their Buddhist roots or to their Vietnamese heritage. Our sharing is from a non-religious perspective, emphasizing on the practice of mindfulness as a tool to train the mind. During our tour last year, the guitar was our Dharma instrument, and the song "Living in the Moment" by Jason Mraz was our main scripture. The young adults who attended the retreats discovered the practice to be joyful and pragmatic. Happiness opened their hearts, and they felt more deeply connected to their blood ancestors and spiritual ancestors than ever before. They also touched genuine friendship, brotherhood and sisterhood with those in the retreats. People were holding hands, dancing, hugging each other and crying when it was time to depart.
To continue this wonderful movement, our Viet Wake Up group will be hosting our events in Florida, Dallas, Chicago, and Seattle during the months of May and June 2019. Please help us make these events possible by your generous donation and by sharing with others about this Viet Wake Up Tour 2019.