Description
THE SHOW IS SOLD OUT!
"Grow up chile! Did ya think I'd live forever for you to ignore? You come back hyere prancin' round wit some ole piece o' man. Ain't had a gray hair worrying 'bout us since. Let me tell ya something Jamie... I ain't troubled yo li'l perfect life since ya left my house and Lord knows, I wouldn't bother ya now if I had a choice." – Bessie
AND THE BATTLE BEGINS!!!!!
D & R PRODUCTIONS PRESENTS - Just in time for Mothers' Day
T

HE WAY MY MAMA LOVES ME
An absolute must experience theatrical production!
Grab your mom, your women's group, your sorors, and your friends - AND, trust us - YOUR TISSUES and enjoy a powerful evening of pre-Mothers' Day theatre.
Playwright E. Claudette Freeman's writing hits hard and grabs hold of every emotion powerfully and masterfully.



Jamie is an only child who left the confines of her strong mother, and a small town to build the life of her dreams. She never looked back, and she was resolved in her what she believed to be truths about her mother. Or, so she thought.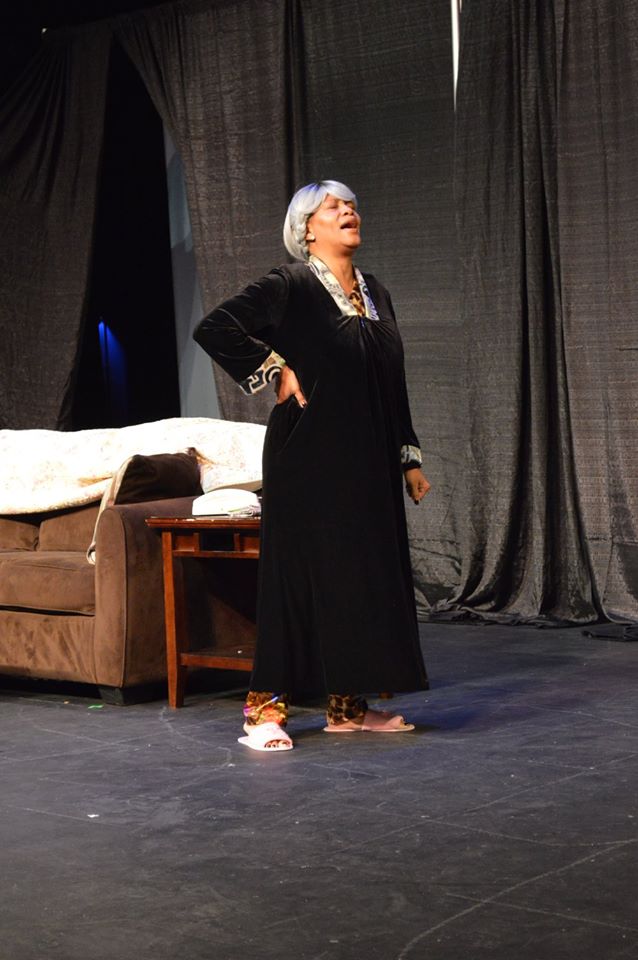 Bessie, her mother, is a stubborn, determined, and unflinching in her beliefs woman who battles internally with how to properly display her emotions. She believes she's given her child the best of her, and that she be good enough. But, is it?
~~~~~~~~~~~~~~~~
When the two come face-to-face after being apart for years, what ensues is a battle with selves and each other. What remains to be seen is will love show up in a way that will resolve the wide swatch of pain between them.


mothers and daughters, moms, mama, mama love, theatre, play about mama, stage play, e. claudette freeman, mothers day, mothers day play, mothers day stage play
FAQs
Are there ID or minimum age requirements to enter the event?
The show's content is very emotional and may be difficult for young children. Additionally, children who are not comfortable in dark, unfamiliar settings and tend to cry or need increased attention in those settings, may not allow full enjoyment of the show.
What are my transportation/parking options for getting to and from the event?
The center is right on the corner of NW 62 Street and NW 22 Avenue, there is fenced in parking at the center.
What's the refund policy?
All sales are final
Do I have to bring my printed ticket to the event?
Yes. Please bring your printed ticket.