Please join us for a 5 course wine dinner and exploration of the famed wines from iconic ?Amarone Producer Masi Agricola.
About this event
Come and explore the famed wines from the iconic Amarone Producer Masi Agricola on January 20th, starting at 6:30 pm.
The following wines will be paired with the perfect food in 5 courses.
Masi Masianco, Masi Bonacosta, Masi Campofiorin, Masi Costasera, Amarone Masi Campolungo di Torbe
The cost is $80 per person + service charge, tax & fees.
We look forward to seeing you there.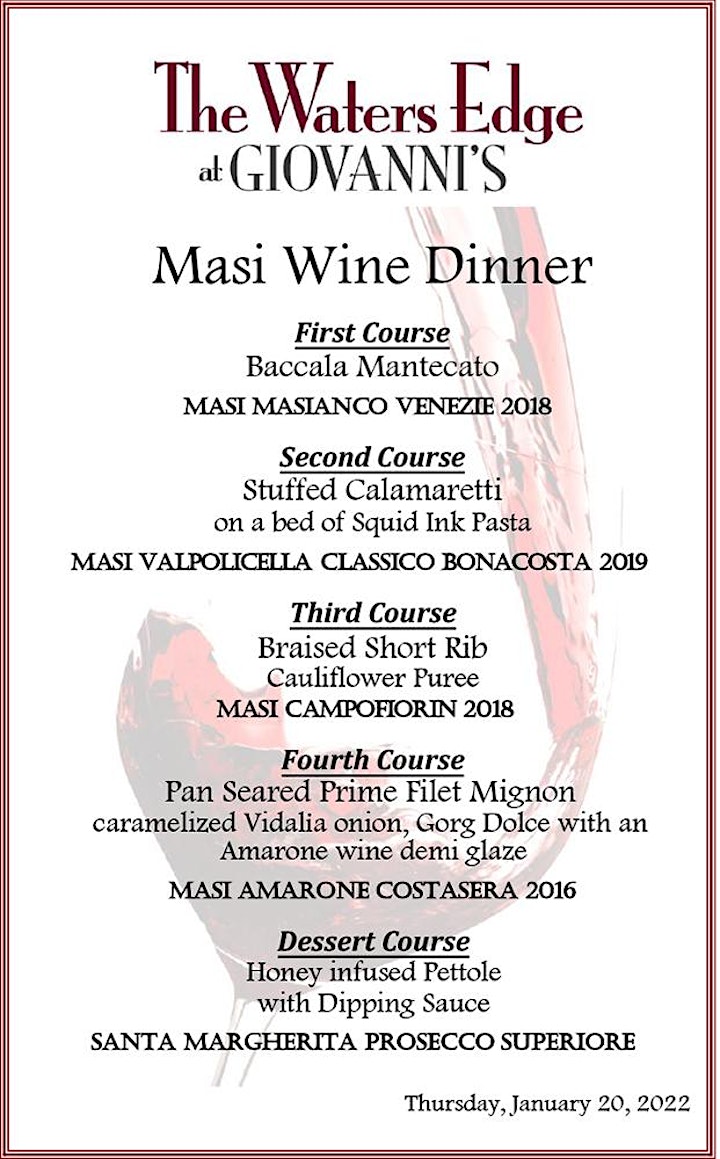 Organizer of The Waters Edge at Giovanni's presents wines by Masi vineyards.