The Water Defenders - An SIS-OR Book Event
The story of how ordinary people in El Salvador rallied together to stop mining corporations from poisoning their main water source.
About this event
Join Co-Authors
and
John Cavanagh, Institute for Policy Studies (IPS), Director
for a discussion of
A first-hand account of how a country moved to defeat Big Gold, and "…how the struggles for justice in the United States can link with allies abroad to build power and win." (Opal Tometi – Co-Founder, Black Lives Matter)
At a time when countless communities are resisting powerful corporations—from Flint, Michigan, to the Standing Rock Reservation, to Didipio in the Philippines, to the Gualcarque River in Honduras—The Water Defenders tells the inspirational story of a community that took on an international mining corporation at seemingly insurmountable odds and won not one but two historic victories.
In the early 2000s, many people in El Salvador were at first excited by the prospect of jobs, progress, and prosperity that the Pacific Rim mining company promised. However, farmer Vidalina Morales, brothers Marcelo and Miguel Rivera, and others soon discovered that the river system supplying water to the majority of Salvadorans was in danger of catastrophic contamination. With a group of unlikely allies, local and global, they committed to stop the corporation and the destruction of their home.
Based on over a decade of research and their own role as international allies of the community groups in El Salvador, Robin Broad and John Cavanagh unspool this untold story—a tale replete with corporate greed, a transnational lawsuit at a secretive World Bank tribunal in Washington, violent threats, murders, and—surprisingly—victory. The husband-and-wife duo immerses the reader in the lives of the Salvadoran villagers, the journeys of the local activists who sought the truth about the effects of gold mining on the environment, and the behind-the-scenes maneuverings of the corporate mining executives and their lawyers. The Water Defenders demands that we examine our assumptions about progress and prosperity, while providing valuable lessons for those fighting against destructive corporations in the United States and across the world.
Moderated by:
Joe Eldridge, Senior Fellow, Washington Office on Latino Affairs, Former AU Chaplain
With
Luis Parada, El Salvador's lead lawyer vs. the mining companies
Manuela Picq, Karl Loewenstein Fellow and Visiting Associate Professor of Political Science, Amherst College; professor of International Relations at Universidad San Francisco de Quito (USFQ) Ecuador; joining from Quito, Ecuador.
It is rare, in the world of corporate power, to have a story where David beats Goliath. And rarer still to have one that reads like a fast-paced thriller. The brave activists whom Robin Broad and John Cavanagh write about stopped a giant mining company from ripping up the landscape to find gold. But in telling the story of how that happened, the authors have found a narrative gold of their own.
- Adam Hochschild, author of King Leopold's Ghost and Rebel Cinderella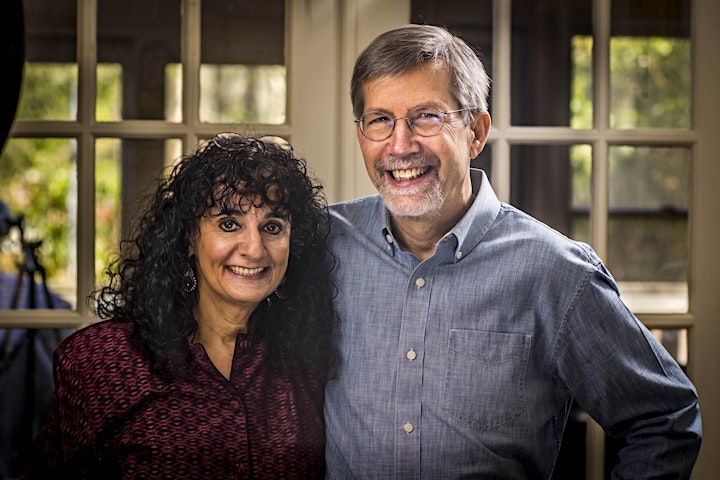 About the Authors
Robin Broad and John Cavanagh are a husband and wife team who have been involved in the Salvadoran gold mining saga since 2009. Broad and Cavanagh helped build the International Allies group that spearheaded the global fight against mining in El Salvador. They have co-authored several previous books together.
Robin Broad is an expert in international development and won a prestigious Guggenheim Fellowship for her work on this project, as well as two previous MacArthur fellowships. A professor at American University, she served as an international economist in the US Treasury Department, in the US Congress, and at the Carnegie Endowment for International Peace.
John Cavanagh is Director of the Washington-based Institute for Policy Studies, an organization that collaborates with the Poor People's Campaign and other dynamic social movements to turn ideas into action for peace, justice, and the environment. Previously, he worked with the United Nations to research corporate power.
About the Panelists
Moderator: Joe Eldridge, Senior Fellow, WOLA
Joe Eldridge is a familiar face at AU, where he spent nearly 20 years as the University Chaplain and Director of the Kay Spritual Life Center. He has also served as an adjunct faculty member at the School of International Service, where he founded the Alternative Break program and was instrumental in fostering a culture of service on campus. He helped to launch the university's Human Rights Film Series, created the Human Rights Defender Lecture Program and helped initiate an M.A. in Social Enterprise. He served as Executive Director of WOLA from 1974 to 1986, where he is now a Senior Fellow.
Before joining AU, he served as the founding director of the Washington Office of the Lawyers Committee for Human Rights (now Human Rights First); and during the late 1980s he worked in Honduras consulting on human rights and development issues.
Mr. Eldridge has an M.A. in International Relations from American University, an M.Div. from Perkins School of Theology at Southern Methodist University, and a D.Min. from Wesley Theological Seminary. He serves on several boards, including the United States Institute for Peace, the Arca Foundation, the Center for International Policy, the International Labor Rights Forum, and Santiago College in Chile.
With:
Luis Parada, El Salvador's lead lawyer vs. the mining companies. A graduate of West Point and of Georgetown Law, international lawyer Luis Parada boasts a wealth of experience representing countries in investor-state arbitrations and other aspects of public international law. He is particularly experienced in International Centre for Settlement of Investment Disputes (ICSID) proceedings, and focuses his practice in Latin America. Parada was the lead lawyer for El Salvador in the "water-vs-gold" case of PacRim vs The Republic of El Salvador. He is a main "character" in the book.
Manuela Picq, Karl Loewenstein Fellow and Visiting Associate Professor of Political Science, Amherst College; professor of International Relations at Universidad San Francisco de Quito (USFQ), Ecuador. Her research tackles Indigenous politics and sexuality in world politics and Latin America. In 2021, she helped lead a presidential campaign with her partner Yaku Perez in Ecuador based on the defense of water.

Registration is required for this online event. Webinar details will be sent to registered participants approximately 24 hours before the event begins.
Interested in hearing about other SIS Office of Research events? Join our mailing list!
Find us on Facebook, LinkedIn, and Twitter for news on fellowships, research cluster events, and details on recent and forthcoming articles and books by SIS Faculty. Check out our YouTube channel after the event for this and other event recordings!
American University is committed to accessibility. If you need accommodations, please email sisresearch@american.edu at least 72 business hours before the event.
Organizer of The Water Defenders - An SIS-OR Book Event
American University's School of International Service (SIS) is a top-10 school of international affairs located in Washington, D.C. Since our founding in 1957, we have answered President Dwight D. Eisenhower's call to prepare students of international affairs to "wage peace." We do so because we believe the world needs leaders who are ready to serve.
SIS is guided by 120 full-time faculty. Our world-renowned faculty — leading political scientists, economists, sociologists, anthropologists, demographers, geographers, historians, and experts in international development, global health, communications, energy, and the environment — produce transformational research and prepare more than 3,000 graduate and undergraduate students for global careers in government, nonprofits, and business.
Thoughtful and aspirational, with wide-ranging backgrounds and experience, our students take advantage of Washington's wealth of resources and professional opportunities, and our active international network of more than 20,000 alumni. Our graduates are prepared to combine knowledge and practice and to serve the global community as emerging leaders, waging peace and building understanding in our world.