The Warrior's Heart Grief and Loss Retreats
Description
" A warrior of spirit is truly that: a warrior of the spirit; fed by spirit, directed by spirit. A warrior of spirit, seasoned by long experience, knows and trusts the voice of spirit and will continue following spirit's lead into the unknown – off the beaten paths into the newness of creativity. In this way, fires of life are born." - EMBODYING SPIRIT: THE INNER WORK OF THE WARRIOR - George Breed, c 2004
​The Warrior's Heart Grief and Loss Retreats are guided transpersonal hero's journeys into the transformative grief process as well as a communal rite of passage facilitated by the Soul. Death and loss creates spiritual distress. Our ability to heal is reliant on creative problem-solving and innovative solutions to transcend our sorrow and suffering. Creativity is an innate survival skill that has allowed humans to thrive since the beginning of time. Imagination is integral to a healthy response to grief and loss.
​The workshop will focus on the power of intention (a mindful decision), fostering hope (imagining the possibilities), intuition to discover meaning (spiritual significance), and creativity and innovation to manifest divine purpose (the reason this happened in your life).
​Seven spiritual masters will share their personal experience and facilitate a retreat that can, if you are open and ready to receive your call to the hero's journey, evoke the powers of the creative process to develop your intuition, expand your vision, and stir your imagination, then you are ready to be awakened to your own Warrior's Heart.
"Awareness is allowing yourself to accept pain and grief, thereby finding relief in not running away from your loss. Grieving mindfully is the process of our emotional vulnerability not to suffer greater distress, or intensify your pain, but to redirect your pain toward your growth as a human being." (Kumar) The Warrior's Heart is this awareness.
E. Stephen Rogers Jr., MA, Transformational Coach, Reiki Master/Teacher, Intuitive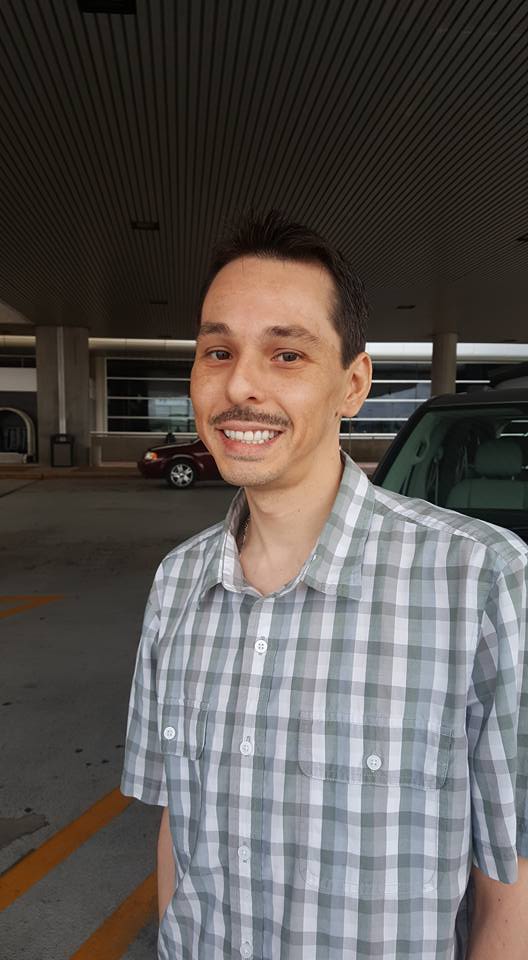 Stephen holds a master's in transpersonal psychology with specializations in spiritual psychology and transformational coaching from Sofia University in Palo Alto, California. Stephen earned his bachelor's in psychology with a minor in communications from East Carolina University in Greenville, North Carolina. He later became a Reiki master/teacher and is currently on a path to incorporate shamanic and psychosynthesis practices into his coaching repertoire while pursuing credentialing as a Board Certified Coach (BCC).
Stephen has worked in various aspects of the mental health industry for nearly a decade as a qualified mental health professional (QMHP) and case manager with several agencies including Easter Seals of North Carolina. Seeing the need for a paradigm shift in mental health, Stephen decided to quit his job as a QMHP and pursue an advanced degree at Sofia University. In the final year of his graduate education, he lost his fiancé due to complications from lupus. Now, he feels compelled to work with those who have had similar experiences of loss and grief—especially men as they suffer in silence far too often.
As a transformational coach, intuitive, and Reiki master/teacher, Stephen views grief and loss as spiritual emergencies/awakenings. He firmly believes that such experiences are opportunities for transformation of the Self. Loss or grief, in whatever forms they take, are a call to what American scholar Joseph Campbell identified as the hero's journey.
Specialties: Transpersonal Psychology, Transformational Coaching, Intuition, Life transitions, Grief and Loss, Spiritual Emergencies/Awakenings, Reiki, Shamanic Practices, Men's Support.
Email: tower.view.consulting@gmail.com
Website: https://towerviewconsulting.wixsite.com/towerviewconsulting
Elisha Caster, MA, Clinical Hypnotherapist, NLP Life Coach, Reiki Master/Teacher, Psychic Medium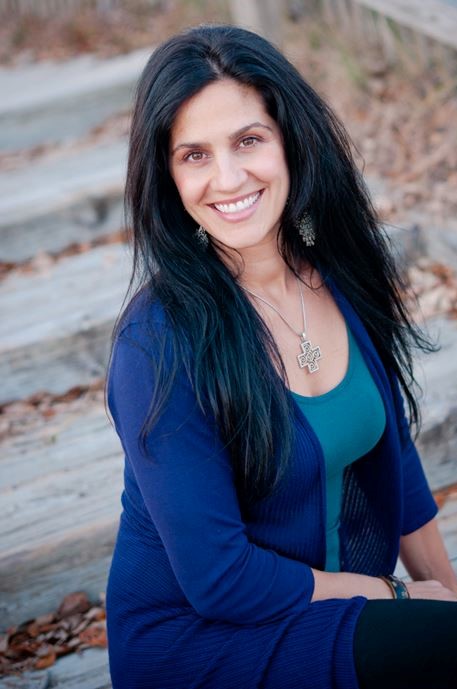 Elisha has a master's in transpersonal psychology from Sofia University in Palo Alto, California and a bachelor's in counseling psychology from Grand Canyon University in Phoenix, Arizona. She also holds various certifications in alternative therapies, including: hypnosis, NLP life coaching, Reiki master/teacher, and psychic medium. Elisha brought those skills together to develop a healing modality for the First United Metaphysical Chapel where she sits on the board.
Elisha offers a powerful healing structure that consists of 4-6 sessions that integrate healing on all levels. She works from the energetic perspective combined with psychological and physical attributes. This approach promotes change and helps to empower the client rather than create an environment of dependence.
Elisha also holds energy healing sessions which include: Reiki and guided expansion sessions. Elisha grew up seeing and sensing spirit. She relates this awareness to the support she was given to overcome abuse from her childhood. She has transformed these negative energies into unconditional acceptance and being of service to others.
Specialties: Transpersonal Psychology, NLP Life Coaching, Reiki, Clinical Hypnotherapy, Psychic Mediumship.
Webpage: https://www.theenergycoachnc.com/
Email: elisha@theenergycoachnc.com
Sheila Williams, MA, Transformational/Psychosynthesis Coach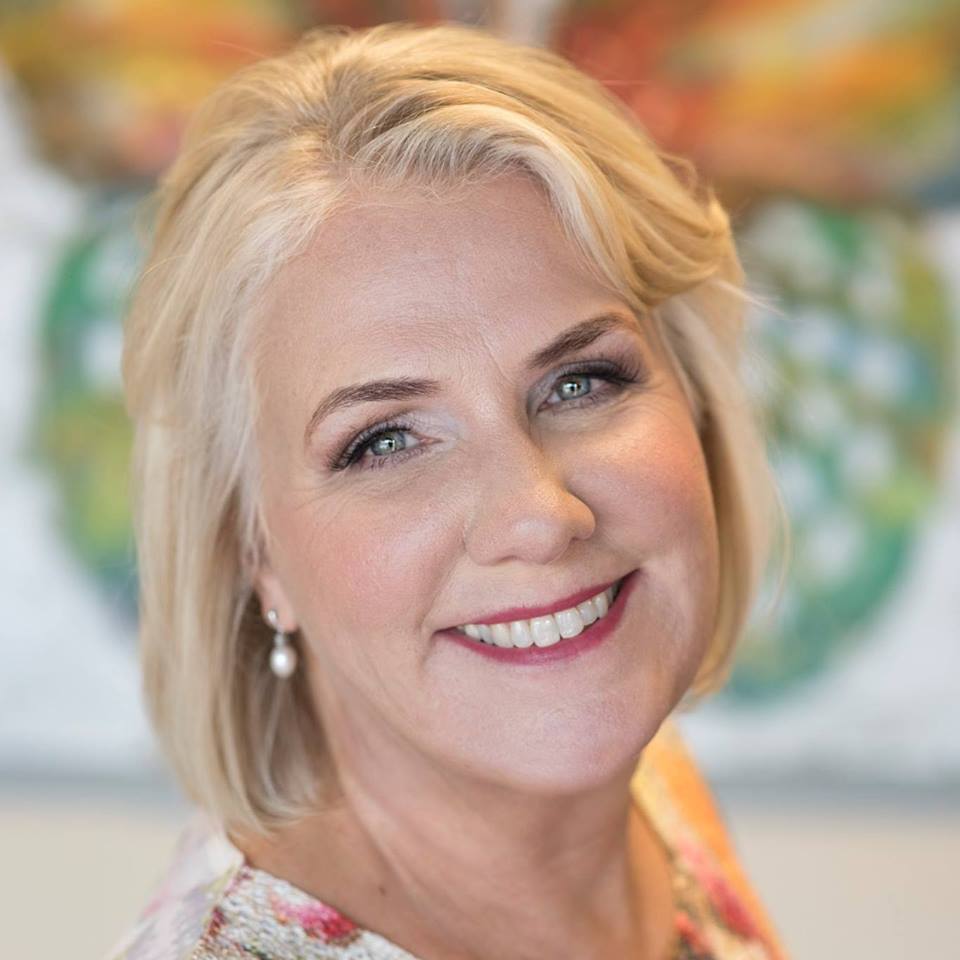 Sheila has a master's in transpersonal psychology with a specialization in transformational coaching from Sofia University in Palo Alto, California. She earned that degree just one day before her 61st birthday. Her graduation from Sofia University was one of the greatest gifts she has given to herself. Sheila completed her bachelor's degree in economy and finance at Augusta State University in Augusta, Georgia. After completing her bachelor's, she was employed as a circulation manager in the magazine publishing industry. More recently, she completed a program in psychosynthesis as an addition to her coaching repertoire. Currently, she is seeking credentialing through the International Coach Federation (ICF).
Born in Italy, as her father was employed in the Foreign Service, Sheila brings a wealth of diverse experience and cultural diversity to her work. Growing up in various countries including Thailand, Greece, and Iran has given her a unique perspective. The devastating loss of her teenage son, due to an automobile accident, plunged her into a dark night of the soul from which she emerged after nearly 15 years of dedicated work and practice. Now, as a transformational/psychosynthesis coach, her philosophy of life can be summed up thusly: wallow in grief and self-pity, or find something precious to help move you toward the light again.
Specialties: Death of a child, Transpersonal Psychology, Psychosynthesis, Transformational Coaching, Creative Expression, Reiki.
Webpage: http://directionalgrowth.com/
Email: sheila@directionalgrowth.com
Miranda Heaton, MA, Creative, Impromptu Envisioner, Community Activist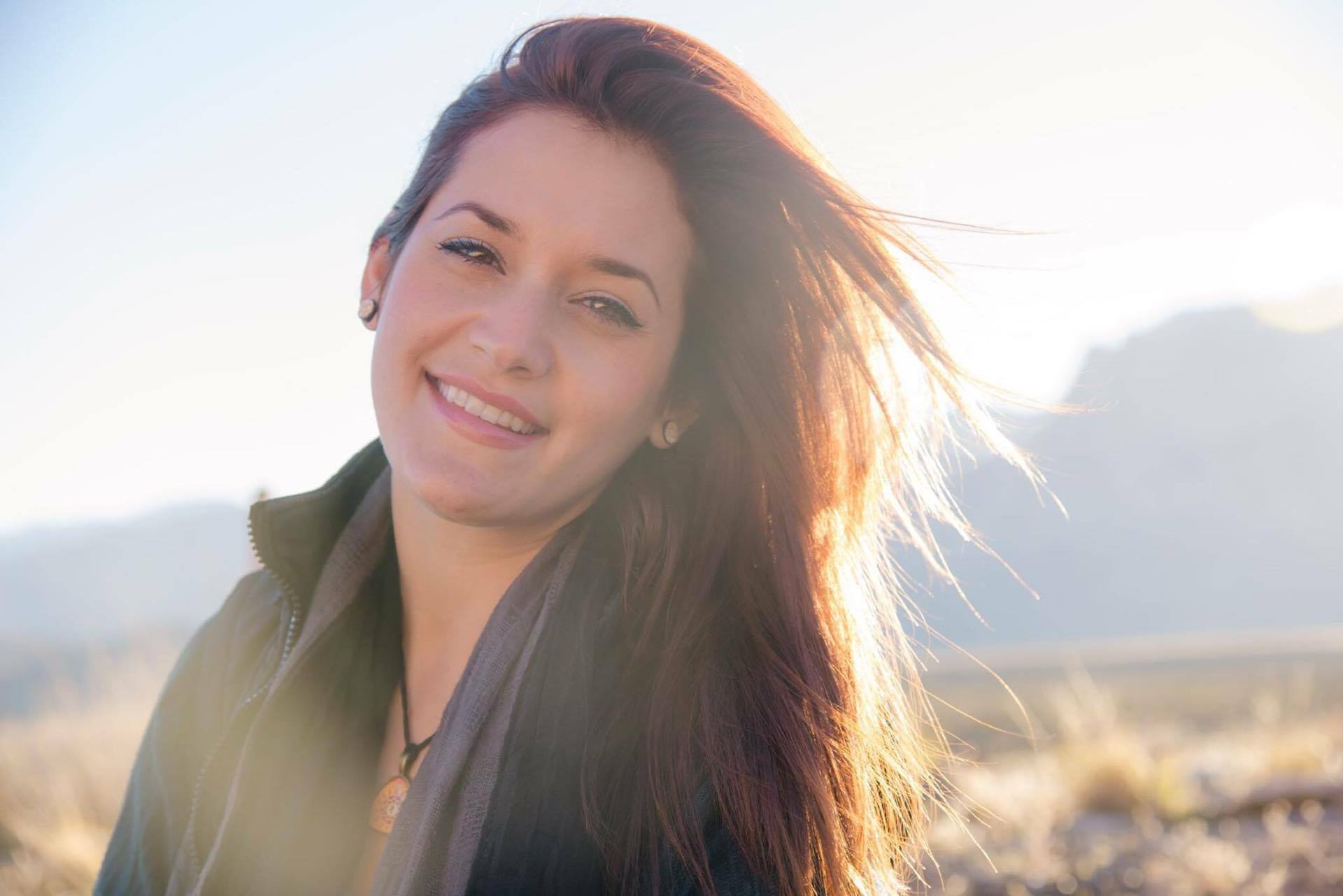 Miranda has a master's in transpersonal psychology with specializations in eco-spirituality as well as creativity and innovation from Sofia University in Palo Alto, California. She earned her bachelor's degree in psychology from the University of Nevada in Las Vegas. Miranda pulls from a wide variety of occupational and life experiences in her work with others. For 10 years, as a behavioral specialist, she worked extensively with individuals, groups, families, and foster families utilizing a holistic-based curriculum.
Miranda was raised in an inclusive family with a rich history of embracing and accepting spiritual traditions in all their forms. Her mother is Jewish, her father is Mormon, and her step-father is an Episcopalian priest. Miranda's eclectic blend of spirituality was fostered in her youth to encompass a recognition of her innate intuition, a love for Mother Earth, and an unflinching desire to inspire others with joy.
Miranda has traveled extensively, backpacking through Europe as well as exploring her Jewish roots in Israel. Upon returning from her travels, she worked with local synagogues and co-founded a non-profit with her step-father, A Peace Community in Action (APCIA). Her commitment to inspiring positivity continues in her volunteer work for several organizations, focusing on energizing and empowering one another. She is the founder of Women's Collective, a monthly sisterhood circle that explores the practice and process of letting go through drumming and authentic movement and engagement. She also is the founder of, "It Takes a Village", a 3 day festival where others altruistically offer their gifts to the community. Through creativity as well as eco-spirituality, Miranda encourages others in their journeys of transformational growth to become empowered, interconnected, and infused with Spirit.
Specialties: Transpersonal Psychology, Creative Expression, Eco-Spirituality, Transformational Growth, Community Activism, Women and Youth Empowerment, Drumming and Musical Flow, Travel and Communal Living, Authentic Movement and Engagement.
Webpage: www.impromptusouls.com
Email: Impromptusoul@gmail.com
JoAn Smith, MA, Transpersonal Psychology, Transformational Coach, Adjunct Professor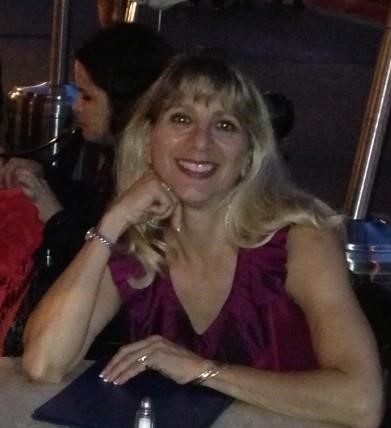 JoAn Smith has a master's in transpersonal psychology, with a dual specializations in transformational coaching as well as creativity and innovation from Sofia University in Palo Alto, California. JoAn also holds a bachelor's in communications in addition to French language and literature from Oakland University in Rochester, Michigan.
Her professional accomplishments include curriculum development while teaching English and business communications courses at SIAS International University, Xingzheng, China. She also served as a marketing editor for Das Star Enterprises in Chennai, India for a short time. JoAn is a published author of several books ranging from vegan cooking to memoirs on her work and life in China. She developed and facilitated a Creative Arts Expressive Collage Workshop in cooperation with NUMU the New Museums of Los Gatos.
Currently JoAn is adjunct faculty at Sofia University, teaching Theories of Personality and Reflective Thinking and Writing in transpersonal psychology and is pursuing ACC credentialing with the International Coach Federation. She is an active member of the American Psychological Association, the Association of Transpersonal Psychology, and the International Coach Federation.
Her focus on wellness has been influenced by her many travels abroad. JoAn now coaches and consults with those going through various life changes and helps structure positive lifestyle habits - focusing on diverse aspects of wellness including creativity and transpersonal development. Her approach to life is wellness as a holistic concept.
Specialties: Transpersonal Psychology, Public Speaking, Transformational Coaching, Creativity/Innovation, Writing, Transpersonal Development, Holistic Wellness.
Email: innerlandscapecoaching@gmail.com
DeLa Hayes, MA, Artist, Life Skills Development Facilitator, Military Veteran Advocate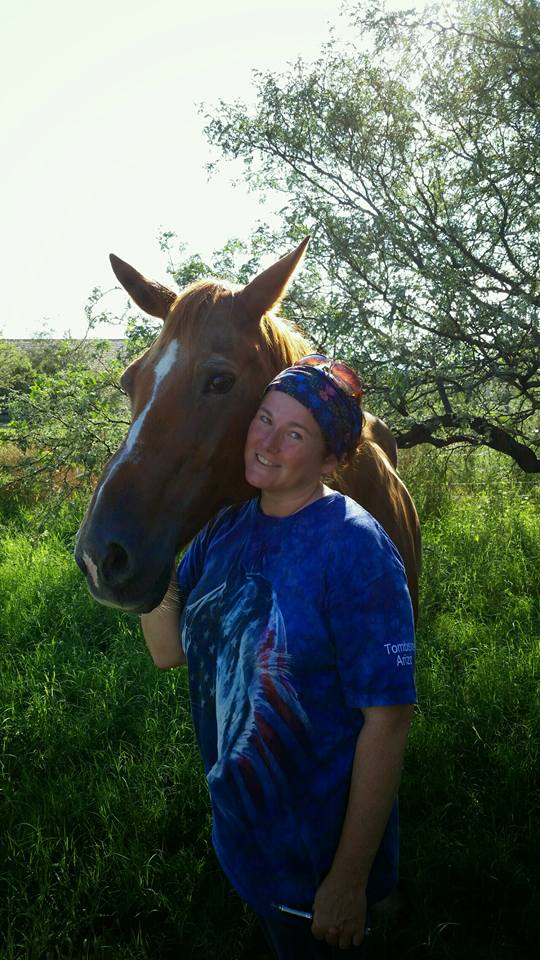 Dela has a master's degree in transpersonal psychology with specializations in creativity, innovation, and spirituality from Sofia University in Palo Alto, California. While at Sofia University, she also earned a certificate in eco-psychology in addition her already held certifications in equine assisted learning, Memories in the Making, and TimeSlips for those suffering Alzheimer's disease. She joined the United States Army at 40 years of age after earning an interdisciplinary bachelor's degree in studio art and psychology at Oglethorpe University in Atlanta, Georgia.
Dela has used art and her relationship with horses to get her through devastating losses and is excited to pass on these offerings to others going through loss and the grieving process. She is concentrating her art on the healing powers of the mandala and also facilitating a life skills development program where her horses are the teachers. In this way, she is able to reach out to her military family as well as to those in her community who wish to experience the healing offered by these modalities.
She now lives in Southern Arizona with her husband Mike, her father-in-law Ron, and a menagerie of animals that include 3 horses, 4 goats, and 6 chickens. She sees heaven on a daily basis at the base of the Huachuca Mountains, otherwise known as Islands in the Sky.
Specialties: Transpersonal Psychology, Art, Creativity/Innovation, Life Skills Development, Alternative Communication Skills.
Email: haydronranch@gmail.com
FAQ
Are there minimum age requirements for the retreat?
You must be 18 years old to attend.
How many people are attending?
Early registration is encouraged as our space is limited to 30 participants.
Is there a deadline for registration? What is the latest date to register?
Early registration begins on November 15th 2017 and ends January 1st 2018, with a reduced rate of $795. Regular registration begins January 2nd 2018 and extends to February 5th 2018 at a rate of $895. Late registration will be from February 6th 2018 to March 1st 2018, based on availability only, at a cost of $995.
Is there a discount for paying by check, cash, or money order?
Payment via the above methods supplies one with a $50 gift coupon that can be redeemed for additional services either at the retreat or at a later date from one of the event hosts. Examples of items that can be purchased with your gift coupon include: Reiki, coaching, or any items for sale at the retreat.
What is your refund policy?
Refunds are available upon request up to 30 days before the start of the retreat.
What are my transportation/parking options for getting to and from the retreat?
Closest Airports include: Tucson International at 1-hour away and Phoenix Sky Harbor International Airport which is 3-hours away. Shuttles and rental cars are obtainable from each airport. Additionally, a parking lot for rental cars and RV parking is available at the monastery.
An important thing to consider when flying to the retreat domestically.
Beginning on January 22, 2018, if you have a driver's license or identification card issued by a state that does not meet the requirements of the REAL ID Act, unless that state has been granted an extension, you must present an alternative form of identification acceptable to the TSA in order to board a commercial, domestic flight—which may include a valid passport. Please, plan accordingly and make arrangements so that you aren't stuck at your local airport unable to fly.
When are check-in and check-out?
Registration/Room check-in begins at 2:00 p.m. on Monday March 5th. Check-out will be Friday March 9th at noon, after the closing ceremony.
When is the latest I can arrive opening day?
We highly recommend arriving by 4:00 p.m. on March 5th so that you may enjoy dinner with your fellow attendees and participate in our opening ceremony.
Will I be provided with a written list of events and their respective times for reference upon arrival?
We will provide you with a welcome packet which will contain a schedule of events and other relevant information.
Am I required to attend all retreat activities?
All activities/classes are optional.
Do I need to bring a printed ticket to the event?
Please bring your printed Eventbrite ticket with a current picture ID.
Is it alright if the name on my ticket doesn't match the person who attends?
No.
Is my registration fee or ticket transferrable?
No.
May I bring other family members or friends with me to the retreat?
If friends or family wish to attend with you they must be registered participants and 18 years old.
Are both men and women able to welcome to attend the retreat?
Activities for both men and women are designed into the retreat. Although the retreat is a coed event, men and women will not share lodgings in our double-occupancy rooms.
Describe the lodgings available and what they include.
Inclusive in the cost of the retreat, we offer double-occupancy rooms which are comfortable, inviting, and clean. Rooms come standard with a bathroom and everyone has access to a full kitchen. Each participant will be assigned a roommate upon arrival. There is limited internet availability at the monastery and no televisions are provided in the rooms.
In addition to lodging and retreat activities with the hosts, what else is included in the price of attendance?
Three meals a day are provided at the monastery in addition to linens and towels in each room.
Are there other dietary options available?
We will make every effort to accommodate each attendee; however, if you have a special diet or, for any reason, feel the need to supplement what is provided, there is a grocery store 10 miles from the retreat center in Benson, Arizona.
What types of wildlife will I possibly encounter at the desert monastery?
Wild javelin, medium-sized creatures similar to pigs, mule deer, as well as a variety of lizards and owls may be present. Caution should be maintained to avoid various species of desert insects such as scorpions in addition to local snakes like the rattlesnake.
What procedures are in place for emergencies?
Should the need arise for medical attention there is a local hospital in Benson, Arizona 10 miles from the retreat. Additionally, we have 3 facilitators who are Qualified Mental Health Professionals, trained in crisis management, who are able to stabilize people until they are seen by local mental health/hospital staff.
What will the climate be like at the retreat; what should I bring in terms of clothing?
The climate is high desert. No need for formal attire, but bring appropriate clothing for local weather: warm clothes for cool weather and breathable clothes for warmer conditions. Please bring a pair or more of closed shoes as well as long pants. Good walking shoes are recommended which totally cover the feet to maintain your safety from errant desert insects and snakes. Keep in mind, no shorts or sports attire are permitted in the church or dining room at the monastery.
What else should I bring with me to the retreat?
Please bring toiletries, an alarm clock, and charging cords for your electronic devices. Other items to consider may include: a journal, notebook, pens, your medications, a water bottle, an umbrella, ear plugs, and a power strip.
As the retreat will be located at a monastery, are there any considerations I should remember or rules to follow concerning noise and behavior?
We have agreements with the staff of the monastery to make concessions for our group regarding planned gatherings. Drum circles or other activities have been scheduled with the residents of the monastery in mind. No loud gatherings or activities will be scheduled past 10 p.m.
How can I contact the organizers with any questions not answered in this FAQ?
For more information, or to answer specific questions, please contact us via email or phone. Our email address is: warriorsheartretreats@gmail.com Our phone number is: 520-982-4203. We will return your inquiry within 24 to 48 hours.