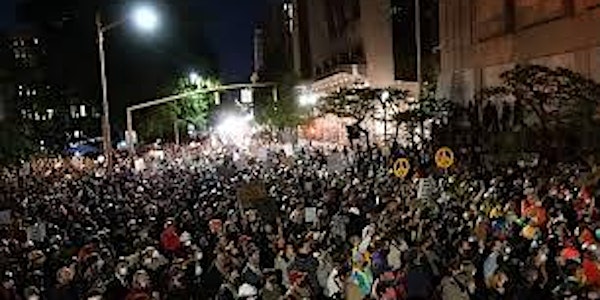 The War Zone 2019 -- 2022. Portland The City that Protests EVERYTHING
Before becoming Weird. Portland was known as the City that Protests. Everything. Starting in the 1850's. Through to today. We PROTEST.
About this event
People like to visit Portland for many reasons. We're known as The City That Dares to be Weird, a slogan that we blatantly stole from a city in Texas. We admit that they were the first to be weird, but, we are weird better! Much better, in fact. Before that, we were known as the City That Protests. Everything. We started protesting in the 1870's when a group of citizens were charged in court for Aggressive Prayer. In public. Actually in a saloon. Very disruptive and upsetting.
That's what this Un-Tour is about. Weird. Protests. Where else that in Portland can you see the Tanya Harding Memorial Federal Courthouse? Or, a city building so ugly that hanging a world-class hammered bronze statue on the front doesn't help much. We also have some really nifty empty statue pedestals right in front of every body. And then there's the Tromp L'oeil. Superb. Marvelous. Riveting. I hear you saying "Que?" Well, look it up. We had to, so why shouldn't you?