Description
Please join the Cannabis Cultural Association and High NY for an evening panel and Q&A session with Jawanza James Williams of VOCAL NY and Janos Marton of Just Leadership USA / CLOSErikers, discussing the cost of the War on Drugs, specifically the costs of cannabis arrests - "Prisoners of Pot".
Come and hear what the cost of the War on Drugs is to POC, in terms of incarceration rates, sentencing, and outcomes *after prison (for those not facing life sentence for a plant).
Topics include:
Highlight the delta in incarceration rates and length of sentencing between POCs and Whites

What is the rationalization in sentencing/incarceration in some states for what is legal in others?

Outline what are some outcomes and limitations facing those that have served prison time for a plant
The event will have selected pieces on exhibit from Escaping Time: Art from U.S. Prisons, exhibits and sells artworks created within prison walls nationwide. Light food and beverages will be provided during a pre- and post-event networking sessions for speakers and guests.
Speakers and Moderator:
Janos Marton, Director of Policy and Campaigns at JustLeadershipUSA
Jawanza James Williams (pronouns, He, Him, They, Them) is a Black, radical Queer, Prison Abolitionist, Socialist, Community Organizer. He is a native of Beaumont, Texas. After he received a BA in English from Schreiner University in 2012, he moved to New York City, where he now works with the political organization Voices of Community Activists and Leaders (VOCAL-NY). Williams is an alumni of Public Allies of New York, and Center for Neighborhood Leadership, organizations dedicated to training professional Organizers, and increasing the capacity of nonprofit community-based organizations. Williams is also a member of Black Youth Project 100 and Democratic Socialists of America
Leadership Coach Michael Zaytsev, or Mike Z, is the Founder of High NY and author of The Entrepreneur's Guide to Cannabis.
More about the orgs:
The Cannabis Cultural Association is a 501c3 that helps marginalized and underrepresented communities engage in the legal cannabis industry, emphasizing criminal justice reform, access to medical cannabis, and adult use legalization.

High NY is New York's largest community of Cannabis activists and entrepreneurs. Join us for education,
networking & community building events in NYC.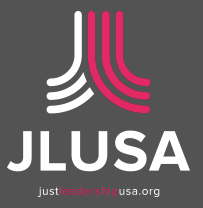 JustLeadershipUSA is dedicated to cutting the US correctional population in half by 2030. JLUSA empowers people most affected by incarceration to drive policy reform.

For decades, the notorious Rikers Island Jail Complex has been marked by violence and corruption and impervious to substantive reform. The #CLOSErikers campaign, led by JustLeadershipUSA, in partnership with other organizations, was formed in 2016 to break the political gridlock and achieve real solutions that are guided by directly impacted communities.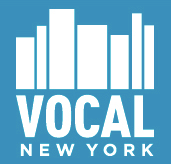 [Voices Of Community Activists & Leaders (VOCAL-NY) is a statewide grassroots membership organization building power among low-income people affected by HIV/AIDS, the drug war and mass incarceration, along with the organizations that serve us, to create healthy and just communities. We accomplish this through community organizing, leadership development, public education, participatory research and direct action.
Escaping Time: Art from U.S. Prisons exhibits and sells artworks created within prison walls nationwide.
Our Sponsors:
The CCA and High NY are grateful to all our donors, particularly to our 10/26 sponsors:

Meyer Suozzi is a client-centric law firm dedicated to excellence. We create measurable value for our clients through innovative and cost-effective services. Our results-driven work fosters long-term client relationships and has earned the respect of our clients and the legal community.

ENHANCE YOUR LIFE. ENHANCE YOUR MOOD. ENHANCE YOUR EXPERIENCE.
Date and Time
Location
Refund Policy