A World AIDS Day event commemorating 40 years of HIV and celebrating the renovation of The Wall Las Memorias AIDS Monument.
About this event
The Wall Las Memorias (TWLM) will make history with the unveiling and rededication of The Wall Las Memorias AIDS Monument at Lincoln Park in Los Angeles, CA. As the only publicly funded AIDS monument in the country, this World AIDS Day event will reveal the expanded footprint of the surrounding landscape and exhibit new artwork and panels that carry an additional 1,000+ new names of loved ones lost to AIDS. The Wall Las Memorias Rededication Celebration presented by Gilead will include live musical performances, presentations by distinguished guests, a special candlelight presentation, and reception to celebrate the milestone!
Featuring a special live performance by Gay Men's Chorus of Los Angeles and more!
Co-Chairs: Honorable Supervisor Hilda Solis, Honorable Councilmember Gil Cedillo, and TWLM Founder & Executive Director Richard Zaldivar
Celebrity Co-Chairs: Kenny Ortega (Film & TV Director), MJ Rodriguez (Actress & Singer), Annie Gonzalez (Actress & Singer), Apollonia Kotero (Actress & Director), and George Takei (Actor & Activist)
Presented By: Gilead
Sponsored By: Dignity Health, USC, PhRMA, Aetna, Charles Dunn, Kaiser Permanente, Molina, Prime Healthcare, UCLA Health, Avita, California Community Foundation, Cedars-Sinai, City of LA Recs and Parks, Alfred Fraijo, So Cal Gas, T-Mobile, Verizon, Warner Bros., Weingart Foundation, Western Dental, Office of Councilmember Gil Cedillo, Chris Garcia, Health Net, Paul Kortez, LA City Councilmember, 5th District, John Lee, LA City Councilmember, 12th District, Nithya Raman, LA City Councilmember, Fourth District, Monica Rodriguez, City Councilwoman, 7th District, R. Christine Hershey, Cause Communications
Learn more at thewalllasmemorias.org/rededication_celebration
The event will be held in a heated tent. All guests attending the event must show proof of vaccination or a negative test result taken within 72-hours of the event and use a face covering.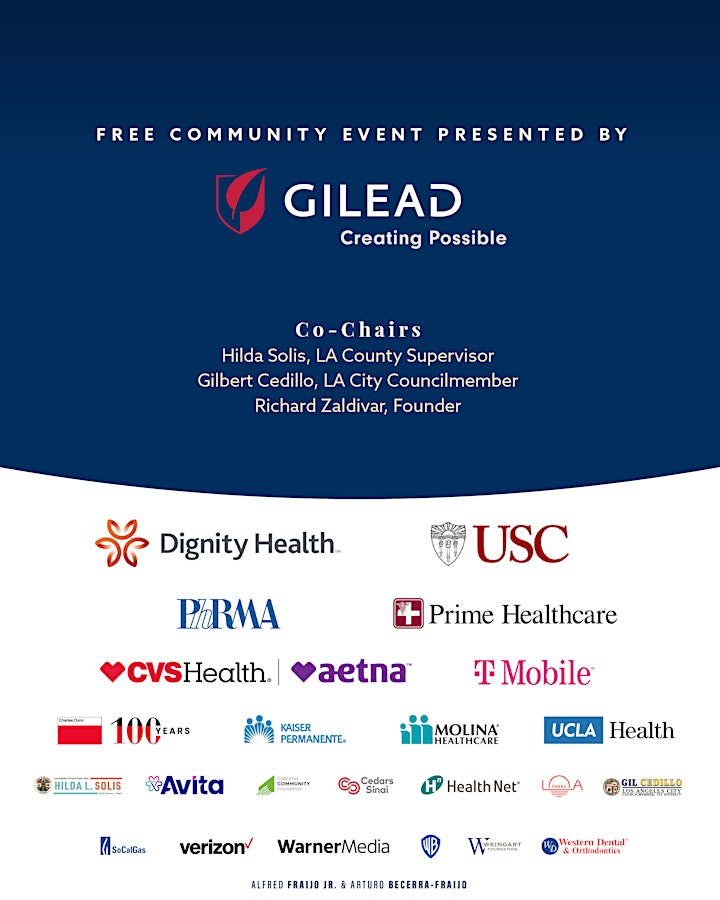 Organizer of The Wall Las Memorias AIDS Monument Rededication Celebration