Description

In Celebration of Halloween and the new Season 8 of AMC's "The Walking Dead"!!!
An Art of Flavor Experience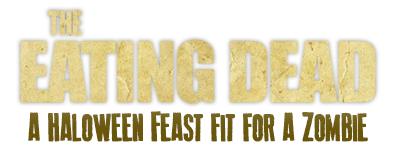 After the tremendous success of our "Taste of Thrones" dinner series at Dirty Water this year, each selling out within a few days of tickets being released, and the overwhelming positive feedback from customers who attended, The Art of Flavor is excited to announce our next innovative pop-up dinner creation: "THE EATING DEAD" at Dirty Water Restaurant showcasing the talents of Chef Edwin Sandoval and his own culinary interpretation of the AMC's television show phenomenon "The Walking Dead".
So come eat like a Zombie and drink like a Negan!
Featuring the Terrifying Culinary Artwork of
Chef Edwin Sandoval
Jaw-Dropping, Instagram Worthy, Zombie-Inspired Plate Presentations!
Get your cameras ready!
Lucille's wine pairings by
Sommelier Tara Herrick
Negan's bourbon pairings by
Kristian Cosentino
Served by the Walking Dead...
Taking fun selfies with friendly, flesh eating walkers!
Spooky dinner music!
Creepy decor!
Meet other Walking Dead enthusiasts,
Discuss Sunday night's new episode!
Costumes are Welcome,
But not Required!
Special Prize for Coolest Looking Zombie!
Eat or Be Eaten...
HALLOWEEN NIGHT
Tuesday Night | October 31, 2017 | 7pm Seating
Dirty Water
1355 Market St. Suite 180
San Francisco
Seats are extremely limited.
Our past "Taste of Thrones" dinners sold out within a few days after announcing!
So purchase your tickets quickly to secure your spot!
Please spread the word to other "Walking Dead" and "foodie" friends!!!


---

THE EATING DEAD MENU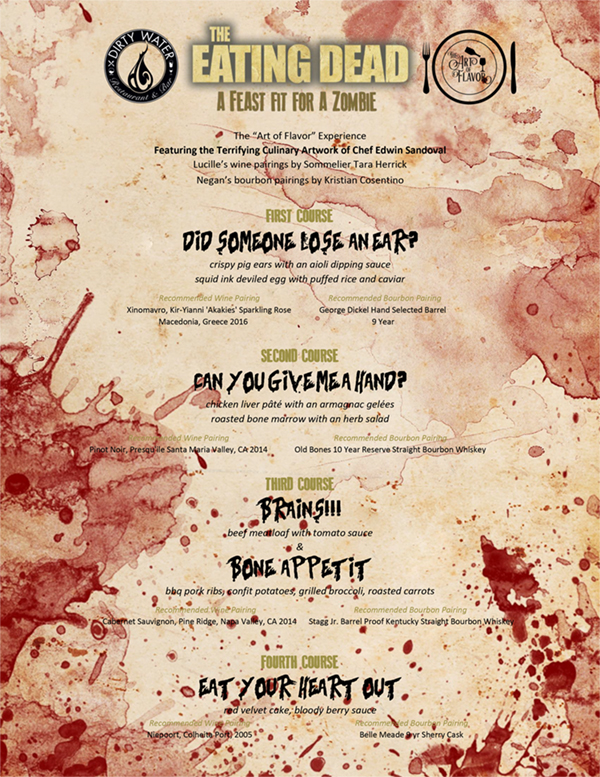 THE EATING DEAD EXPERIENCE
4-Course Dinner is $79 (sales tax & gratuity not included)
Lucille's wine pairing is $40 (sales tax & gratuity not included)
Negan's bourbon pairing is $40 (sales tax & gratuity not included)
Allergies/Dietary Restrictions?
Due to the unique nature of this medieval feast event,
unfortunately, we cannot make special accommodations for dietary restrictions.


---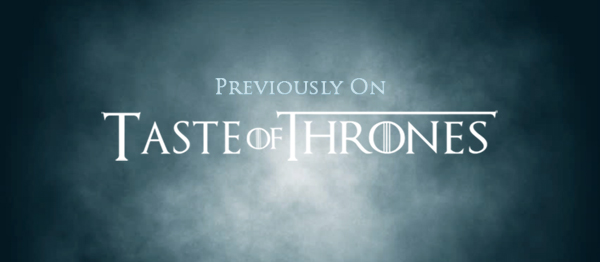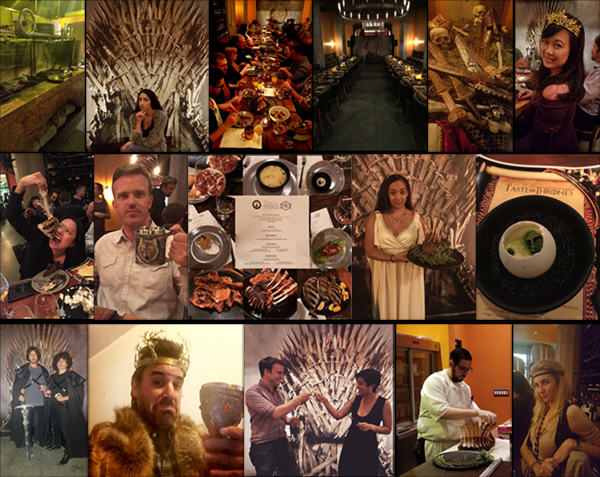 CUSTOMER QUOTES FROM OUR RECENT "TASTE OF THRONES" POP-UP DINNER!
"An absolute must if you're a Game of Thrones fan!"
"Great way to enjoy food in a new and different way. We'll be back!"
"Food and service was fantastic."
"The atmosphere and theme felt true and authentic."
"Great ambiance, great flavor, a night that Game of Thrones fans will cherish!"
"A+++ Service!"
"Amazing Experience. Lovely Evening! We'll be back!"
"Location was perfectly selected for the theme."
"Definitely will come again and bring friends!!!"
"The drinks were amazing ("Shame" was my favorite!)"
"Everything was wonderful! Crowns off to the chef!"
"The décor was on point. The music was on point. The experience was great!"
"Would recommend it to all my friends - GoT fans or not!"
"It was awesome. The atmosphere, the food,and the people that actually know what you're talking about when it comes to the show."
"Fantastic quality of food, service and environment for a night out. Would recommend to a friend."
"The set up & decorations were totally in theme with G.O.T. and the music was great for the event."
"The Winterfell corn chowder was one of the best soups I have ever had."
"A+ on atmosphere and décor."
"Shame! If you miss this event!"
"Taste of Thrones conquered the seven kingdoms of my stomach!"
"Service were spectacular!"
"Way better than the Red Wedding!"
"Winter came to Dirty Water."
---
ABOUT CHEF EDWIN SANDOVAL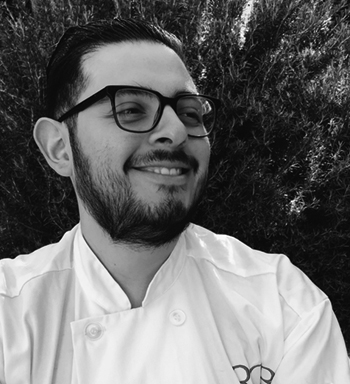 As Executive Chef of Dirty Water, Edwin Sandoval is focusing on redefining American cuisine. With his love of San Francisco's beautiful produce and his love for the unexpected, Edwin has merged together the Bay Area's bounty with big game meats, like antelope and wild boar.
Sandoval has had a long career in the culinary industry. He graduated from the San Francisco Culinary Academy and gained valuable experience working for Michelin rated restaurants throughout the Bay Area. Most importantly was Sandoval's work at Madera in Menlo Park under the guidance of Chef Anna Batista. Here, he learned the ins and outs of California fine dining and grew a deep appreciation for seasonal produce. From there, Sandoval was Executive Sous Chef at Americano, in San Francisco's Hotel Vitale where he switched his focus to whole animal butchery. But it wasn't until he joined Dirty Water that Edwin began working with wild game meats, melding their flavors with Bay Area fruits and vegetables. Sandoval is delighted to apply his culinary artistry towards a "Walking Dead" inspired dinner!
---
ABOUT DIRTY WATER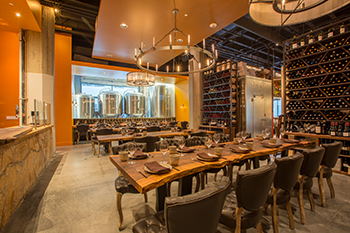 Located in the 1937 Art Deco Twitter building in San Francisco's new, blazing hot Mid-Market tech gulch, all the buzz is about Dirty Water. A $4 million project named after the pre-Prohibition term for moonshine, this beautiful restaurant and bar remarkably exceeds just being another great craft cocktail spot. Dirty Water boasts over 52 craft beers on tap and features over 100 sommelier selected wines by the glass that you are encouraged to explore with flights and small taste options. However, what distinguishes Dirty Water as a "must try" is its progressive menu highlighting wild game which helped win them a 2015 Diner's Choice Award.

Visit Dirty Water Website


---

ABOUT "THE ART OF FLAVOR"
Where chefs are artists, your plate their canvas, your meal their masterpiece.

The Art of Flavor turns restaurant dining into a ticketed culinary experience. Art of Flavor gives chefs the opportunity to artistically express themselves to culinary thrill seekers and "food porn" lovers. Chefs are creatively challenged to design their own unprecedented dining experience into a one-of-a-kind event. Culinary artwork becomes not only about stunning plate presentations, but also about innovative flavor profiles and progressive cooking techniques. The Art of Flavor creates an intimate opportunity to get to know chefs as they lead a culinary journey, course by course, narrating and educating guests on each plate's origins, inspirations, philosophies, ingredients and techniques.
To learn more about The Art of Flavor,