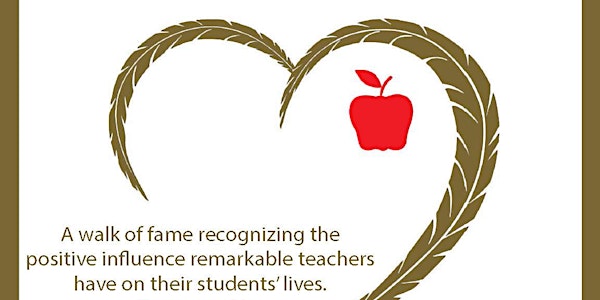 The WALK OF HEARTS® Celebration at The Village at Westfield Topanga!
When and where
Location
The Village at Westfield Topanga The Crate & Barrel parking lot, at the Costco entrance on Victory Blvd 21800 Victory Blvd Woodland Hills, California
Description
The WALK OF HEARTS® Foundation Teacher Recognition Program is a volunteer based non-profit organization dedicated to promoting the value of education by recognizing exceptional educators for their commitment, innovation and positive influence in their students' lives.
Selected teachers are honored with a bronze plaque embedded in the sidewalk.
The original WALK OF HEARTS® Walk of Fame for Exceptional Educators honors 50 remarkable teachers and is located in the All America City of Canoga Park.
In partnership with The Village at Westfield Topanga the WALK OF HEARTS® continues in Woodland Hills via annual induction ceremonies.
The next celebration, honoring 4 outstanding teachers, is scheduled for May 5, 2019.
Congratulations to the 2019 Walk of Hearts recipients!!
Edie Aitchison, Welby Way Elementary School

Caryn Michaels, Canoga Park High School

Dan Saborio, O'Melveny Elementary / Justice Street School

Michele Wydra, Birmingham Community Charter High School
Please join us at the celebration to honor these exceptional educators!