The Wagyu Wagon Pop Up Dinner

Monday, October 3, 2011 from 7:00 PM to 8:30 PM (CDT)
Event Details
The Wagyu Wagon Pop Up Dinner at Ipsento Coffee House will be on Monday, October 3 from 7pm to 8:30pm
This will be a Two Course Dinner with coffee and tea pairing suggestions.
Guest may select from three different dinning options:
A) Tempe Banh Mi - marinated tempe sauteed then drizzled with peanut sauce topped with do chua (pickled jicama, carrots, cucumber), fresh cilantro, jalapeno.  Served with plantain chips seasoned with coconut curry spice.
Tempeh or tempe, is a traditional soy product originally from Indonesia. It is made by a natural culturing and controlled fermentation process that binds soybeans into a cake form, similar to a very firm vegetarian burger patty. Tempeh is unique among major traditional soy foods in that it is the only one that did not originate in the Sinosphere. It originated in today's Indonesia, and is especially popular on the island of Java, where it is a staple source of protein. Like tofu, tempeh is made from soybeans, but tempeh is a whole soybean product with different nutritional characteristics and textural qualities. Tempeh's fermentation process and its retention of the whole bean give it a higher content of protein, dietary fiber, and vitamins. It has a firm texture and an earthy flavor which becomes more pronounced as the tempeh ages. Because of its nutritional value, tempeh is used worldwide in vegetarian cuisine; some consider it to be a meat analogue.
Suggestion for beverage: Jasmine tea or Gunpowder tea
B) Tacos - three wagyu tacos on corn tortilla with Spanish rice, frijoles rancheros.
Wagyu refers to several breeds of cattle genetically predisposed to intense marbling and to producing a high percentage of oleaginous unsaturated fat. The meat from wagyu cattle is known worldwide for its marbling characteristics, increased eating quality through a naturally enhanced flavor, tenderness and juiciness, and thus a high market value. Highly prized for their rich flavor, these cattle produce arguably the finest beef in the world. These different breeds produce beef that range from expensive (by any measure) to extremely expensive.
Suggestion for beverage: Nutella Mocha
C) Meatball Sub - Wagyu meatballs with fresh marinated tomatoes in olive oil and garlic, manchego cheese, serrano ham.  Served with a roasted red pepper potato salad.
Wagy cattle's genetic predisposition yields a beef that contains a higher percentage of omega-3 and omega-6 fatty acids than typical beef. The increased marbling also improves the ratio of monounsaturated fats to saturated fats.
Suggestion for beverage: Espresso 
The drinks are suggestions. Please dont feel obligated.
Dessert:
Chaussons - pastries filled with fruit filling.
For any questions or more information about this event contact: 
Todor Krecu
http://chicagobuffets.ning.com
http://twitter.com/chicagobuffets
http://www.facebook.com/ChicagoBuffets
---
Chef Aaron Crumbaugh is the first Chicago food truck owner to offer high end wagyu beef. As an advocate for quality, sustainable and local food, Chef Crumbaugh has expanded his business with the Wagyu Wagon, a food truck that offers gourmet street food by day and be available for private events by night.
The Wagyu Wagon's goal is to offer Chicagoans a chance to feast on one of 4 star restaurants most sought after items, Wagyu beef. But instead of sitting down for 12 courses we want to make it more approachable and accessible for the everyday person. By building this food truck this can accomplished. The seasonally rotating menu will be creative, fun and delicious (A Wagyu burger or a Wagyu Flat Iron Steak with hand cut fries to a Vietnamese noodle soup called the Pho-Gyu) offering customers an array of local, organic and sustainable options. When compared to regular beef; i.e. all those fast food burger chains, The Wagyu Wagon becomes a healthy food option. Wagyu cattle contain a higher percentage of omega-3 and omega-6 fatty acids than typical beef. Also the increased marbling improves the ratio of monounsaturated fats to saturated fats making it considerably lower in cholesterol. 
Chef Aaron used Kickstarter to purchase and outfit the kitchen on board The Wagyu Wagon. There were 51 backers that pledged $10,100 though Kickstarter. The truck houses an on board commercial kitchen featuring a six foot grill as well as a fryer, griddle, and a wood burning grill that can be attached to the rear of the truck when its parked for long periods of time (tailgates, festivals, etc). Painted in all black (like the Wagyu cattle themselves), the truck has ornamental horns up front and a flat screen TV mounted next to the service window which will loop the menu and pictures of satisfied customers. Continuing the high technology theme, the Wagyu Wagon uses an Ipad as a cash register, run all on board entertainment as well as relay the trucks location via Facebook and Twitter.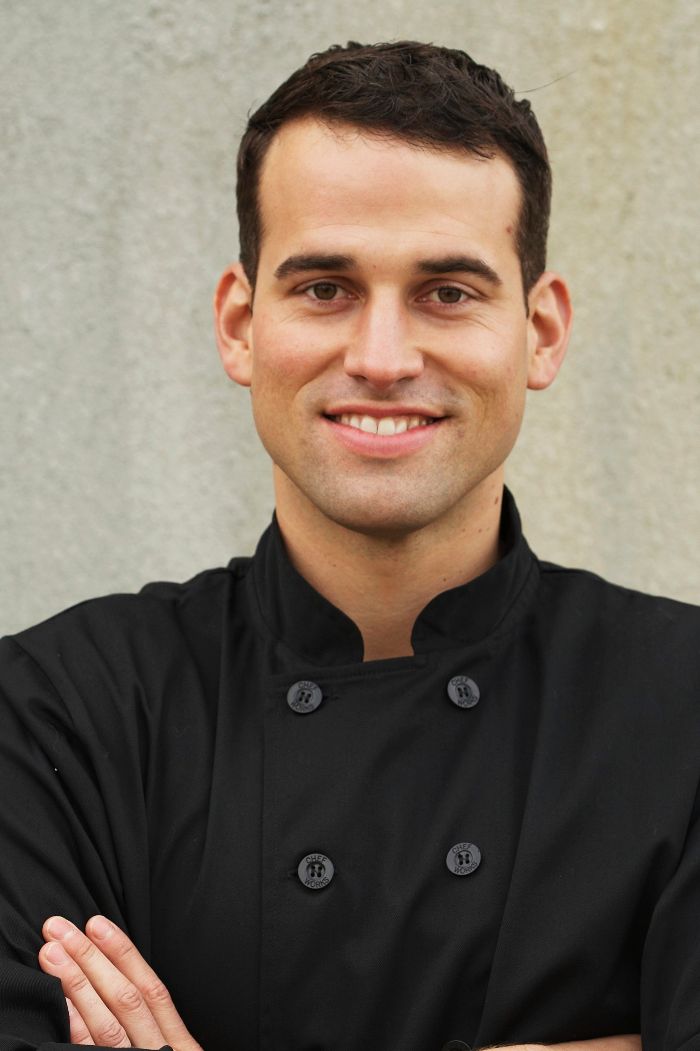 Chef Aaron Crumbaugh has had a passion for food since he was a small child.  Although his initial career path after college (he graduated from Michigan State University) differed from the culinary industry, he realized several years later that he wanted to follow his dream of becoming a chef.
Aaron is a graduate of California School of Culinary Arts in Pasadena, a Le Cordon Bleu school that famed chef Julia Child attended.  While in school, Aaron began catering private parties and events.  Upon graduating, he decided to move to Chicago because of its reputation for excellent restaurants and cuisine.  
After arriving in Chicago, Aaron was hired by The Peninsula, a prestigious and world famous hotel often ranked first in the country and top ten in the world.   He worked there for nearly three years while also maintaining his private catering business.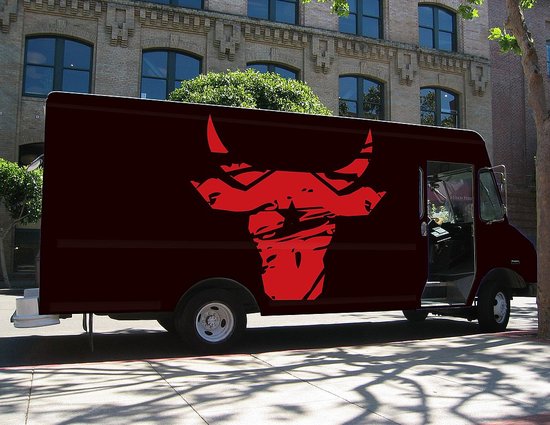 Ipsento Coffee House offers serious coffee served by award winning professionals, in a cozy space.
Beverages:
Drip Coffee
Espresso
Macchiato
Cortado
Cappuccino
Traditional Cappuccino
Americano
Latte
Au Lait
Clever Brew
Whole Bean 12 0z
The Bar:
Ipsento Latte with a blend of coconut milk and milk, & honey try it with cayenne!  
Cardamom Latte local made cardmom syrup
Mocha made with direct trade milky bhanaian chocolate
Nutella Mocha the ever classic nutella in a mocha!
Chai Latte not friendly to vegans
Hot Cocoa
Steamer
Smoothies:
100% Pure Fruit!
Strawberry straight up
Strawberry Banana classic combo
Northwest Berry boysenberry & blackberry - beautiful
Peach, Pear, Apricot peachy
Mango Tropics four mango varieties with pineapple & banana
Pineapple Paradise pineapple, coconut, & banana
Forbidden Fruit pink guava, white guava, & passion fruit
Lemon-Ade pucker up
Black Tea:
China Breakfast
Earl Grey Supreme
Green Tea:
Jasmine
Dragonwell
Gunpowder
White Tea:
Herbal Tea:
Maghreb Mint
Peppermint
Chamomile & Lavender
Kauai Cocktail
Peppermint Rooibos
Unity
Attendee List
Sort by:

Date

|

First Name

|

Last Name
When & Where

Ipsento Coffee House
2035 N Western Ave
Chicago, IL 60647


Monday, October 3, 2011 from 7:00 PM to 8:30 PM (CDT)
Add to my calendar
Organizer
ChicagoBuffets.com offers culinary events.