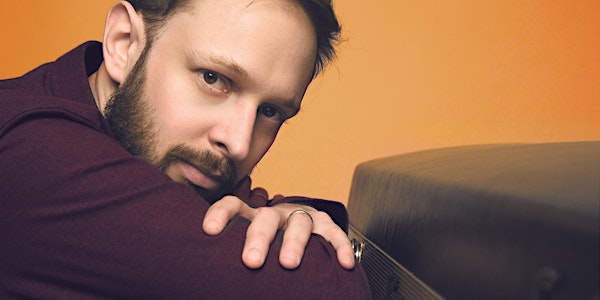 The VrroomVIP JAZZ Experience (Grand Finale) featuring Oli Silk
The VrroomVIP JAZZ Experience (Grand Finale) featuring Oli Silk
When and where
Location
Durham Arts Council 120 Morris Street Durham, NC 27701
About this event
___
Oli Silk is the UK's Smooth Jazz Ambassador!
He began writing and recording music as part of jazz funk duo 'Sugar and Silk' in the late 1990's. The pair released 2 albums to much European acclaim and this grabbed the attention of Trippin'N'Rhythm Records' CEO Les Cutmore who signed Oli on a multi-album deal which first gave us his debut solo CD 'So Many Ways' in 2006.
Fast forward a decade, and Oli now has 5 CD's to his name, all under the Trippin'N'Rhythm label. The most recent, released in July 2016 is entitled 'Where I Left Off' and the first single features one of Oli's musical mentors and pals Peter White on guitar. Oli has had many chart topping radio singles over the years, most notably one of the biggest hits of 2009 'Chill Or Be Chilled', and also the 2014 chart-topper 'At Your Service'.
Oli remains one of the most dynamic and energetic keyboardists in the genre, and his unique mix of jazzy instrumentals, funky vocal cuts and down right dirty ol' school keytar and vocoder, give his live shows that real wow factor and have garnered him a loyal and dedicated US fan-base!... read more
Are you ALL IN? Consider purchasing a VrroomVIP "ALL - IN" ticket which allows you to see ALL VrroomVIP JAZZ Experience Grand Finale concerts for one ticket price.
Want more? Click here for additional tickets to upcoming events leading up to our grand finale, the VrroomVIP JAZZ Experience Oct 6th - 8th, 2022.
                                                    #vrroomvipjazzfest
Consider purchasing a VrroomVIP Elite VIP ticket.
VrroomVIP Upclose & Personal is a proud supporter of our community and this year we are giving support to the Durham Center for Senior Life (DCSL). For every VrroomVIP Elite VIP ticket purchased, VrroomVIP Upclose & Personal will donate 10% of the ticket sale to the DCSL. We will present the DCSL with a check of all donations collected, on stage, the final night of our Grand Finale (Sat Oct 8th). Simply select the VrroomVIP Elite VIP ticket option on the Tickets button above. An absolutely great way to enjoy Live Jazz and support our community at the same time.
To learn more about the Durham Center for Senior Life visit -> https://dcslnc.org/