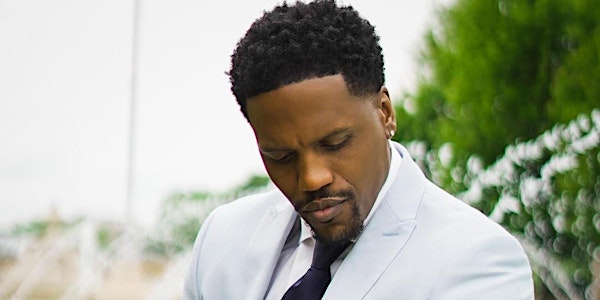 The VrroomVIP JAZZ Experience (Grand Finale) featuring Julian Vaughn
The VrroomVIP JAZZ Experience (Grand Finale) featuring Julian Vaughn
When and where
Location
Durham Arts Council 120 Morris Street Durham, NC 27701
About this event
Part of the 2022 VrroomVIP JAZZ Experience - Grand Finale....
Julian Vaughn , a dynamic lead bass player from Kansas City, has made a international name for himself since 2010 as a bassist in the smooth jazz which is dominated by artist who play sax. Although the bass is often associated with funk, Vaughn likes to play with more of a finesse style as well as some funk.
Vaughn grew up in the church where his grandfather pastored until turning over the reins to Vaughn's father. Like other kids at the church, he began his music career playing the drums, but says, "Trying to play the drums at church was like ten football players going after a fumble. Everyone wanted to play." Years went by and the fight over the drums got old. At 15 Vaughn decided to try the bass guitar that another man in his church was playing and immediately fell in love. This was truly love at first sight. Vaughn taught himself how to play and soon realized he had the ability to play by ear. He soon discovered how to play songs and special techniques. When Vaughn was 19 his grandfather bought him a 6-string bass guitar. ... read more
Are you ALL IN? Consider purchasing a VrroomVIP "ALL - IN" ticket which allows you to see ALL VrroomVIP JAZZ Experience Grand Finale concerts for one ticket price.
Want more? Click here for additional tickets to upcoming events leading up to our grand finale, the VrroomVIP JAZZ Experience Oct 6th - 8th, 2022.
                                                    #vrroomvipjazzfest
Consider purchasing a VrroomVIP Elite VIP ticket.
VrroomVIP Upclose & Personal is a proud supporter of our community and this year we are giving support to the Durham Center for Senior Life (DCSL). For every VrroomVIP Elite VIP ticket purchased, VrroomVIP Upclose & Personal will donate 10% of the ticket sale to the DCSL. We will present the DCSL with a check of all donations collected, on stage, the final night of our Grand Finale (Sat Oct 8th). Simply select the VrroomVIP Elite VIP ticket option on the Tickets button above. An absolutely great way to enjoy Live Jazz and support our community at the same time.
To learn more about the Durham Center for Senior Life visit -> https://dcslnc.org/