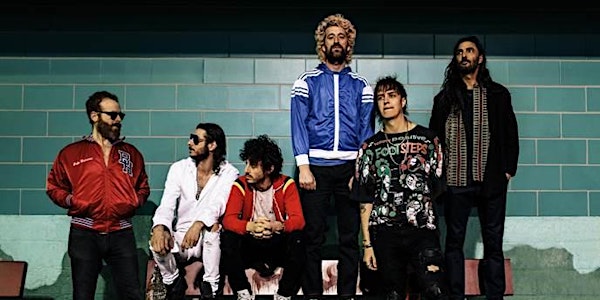 The Voidz / The Sueves / Moonwalks @ The Empty Bottle
When and where
Location
The Empty Bottle 1035 North Western Avenue Chicago, IL 60622
Performers
Headliners
Julian Casablancas+The Voidz
More Performers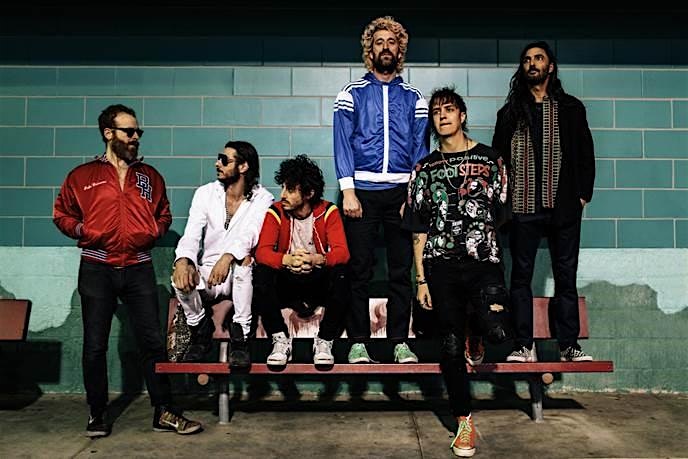 About this event
$25 // 21+
----------
Freewheeling band fusing indie, hard rock, electronic and pop sounds, THE VOIDZ are a jolly gang of lovable freaks featuring guitarists Amir Yaghmai and Beardo, singer/multi-instrumentalist Julian Casablancas, Jeff Kite on keys, bassist Jake Bervcovici and Alex Carapetis on drums. A relationship built on fierce love and chemistry, THE VOIDZ have been breaking hearts around the world since the STROKES days back in 2011. Hot off a new record, Virtue, through RCA records, THE VOIDZ make their Bottle debut for a highly anticipated summer scorcher. 
THE SUEVES have been blowing up all over Chicago the past few years and show know signs of slowing down. These dudes are an explosive package of sweaty garage-blues-punk not unlike the BLACK LIPS or OBLIVIANS. Let's be real, there's no reason to ever miss THE SUEVES, especially now that they've got a record out on the inimitable HoZac Records and have been picked as a favorite of freakin' CORIN TUCKER of freakin' SLEATER-KINNEY!
Detroit's newest psych-rock powerhouse MOONWALKS (Stolen Body Records) detail the raw and gritty elements of their hometown with propulsive rhythms, dissonant space riffs and an uplifting layer of wonderment. This is true middle America rock at its finest. Their latest project, LUNAR PHASES, is an instrumental mind spiral of darkwave, deathrock and Detroit rock. Built with interstellar assistance, this dark space trio of oblivion will make you feel realer than you've ever felt before.