Minju Kim x Eugene Wood: Painting & Sculpture Exhibition
About this event
The Void of Desire 2021 opens on Tuesday 12th October at 6:30 pm, The Truman Brewery in London.
The Void of Desire: Minju Kim x Eugene Wood proudly presents its first collaborative exhibition in Truman Brewery. Postponed two times in 2020, due to the pandemic, two London based artists come back with stronger artworks that represent how they responded to this era and how they developed their own desire in art. Gazing into the void, the gap of human desire, life and death; two artists explored their own reflection and manifested it into their artworks.
Minju Kim initially presented her solo show Anatomy of Desire, 2018 in London and Eugene Wood has been exhibiting his solo show Illuminating the Void, every year in Truman Brewery. Two artists decided to carry their own theme by merging each other's concept and the journey of The Void of Desire began.
Minju Kim, South Korean born, London based artist creates her paintings and sculptures, illustrating how human desire and fragility of the body works in mortality. Her creation is a result of studying the inner body, human anatomy and the medical science in terms of her life experiences regarding her ongoing medical treatment for breast cancer, she has continued her journey as a female artist, and exhibited extensively across Europe, America and Korea.
Eugene Wood, British artist based in London, portrays in traditional oils combined with more modern materials such as resins and pouring mediums , his abstract recreations of the glory manifested in the ordinary, to recapture the inner light infinite with significance. Finding beauty in the mundane and the extraordinary in the familiarity of his surroundings using a slowing down of perception to see the unseen.
Join us on Tuesday 12 October for the private view at The Truman Brewery.
Private View: Tuesday 12 October 6:30 - 8:30 pm
Exhibition live dates and times: 12-17 October 10 am - 6pm
Artist Info: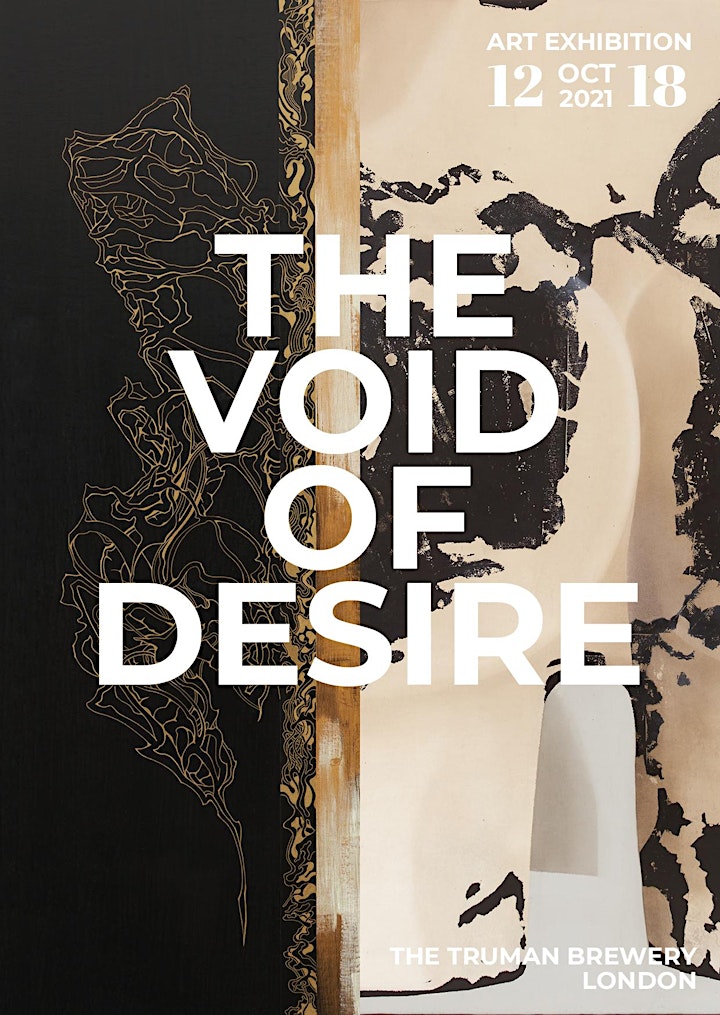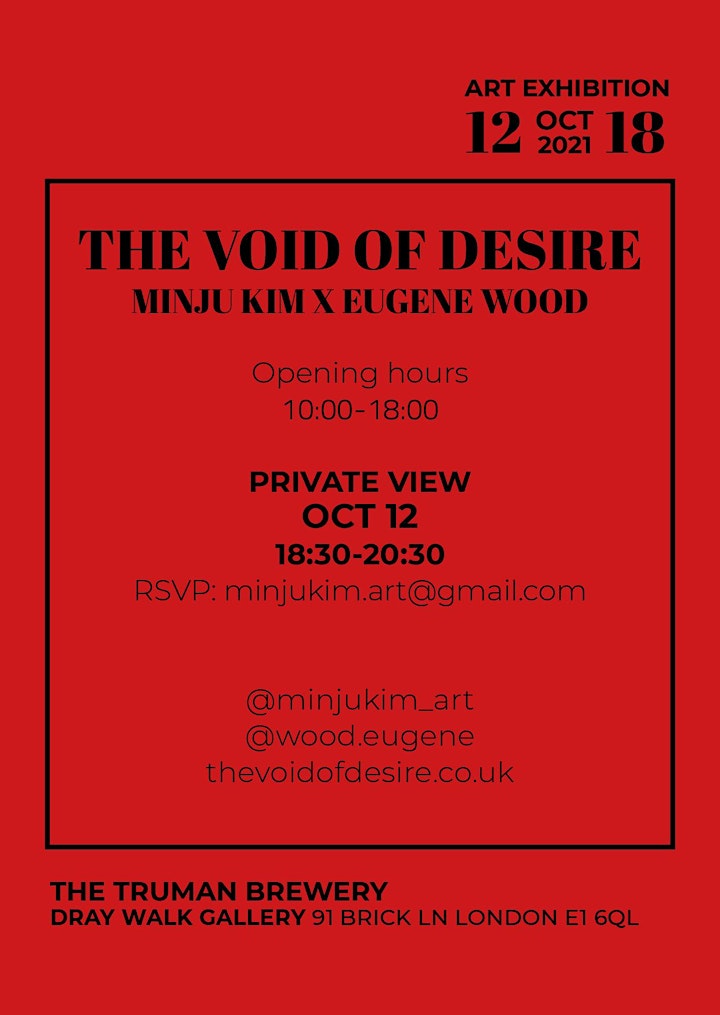 Organiser of The Void of Desire 2021