The Vizual>NOW Gathering - A Video Creator & Audience Builder Community

Sunday, July 27, 2014 from 1:00 PM to 4:00 PM (PDT)
Who's Going

Loading your connections...
3 of your friends are going.
Share it to get more people on board!
Share

Sara Haughty
San Francisco, California

Luke Picard
London, United Kingdom

Rick Vespucio
Florence, Italy
Event Details
WHAT is Vizual>NOW? (Event Hashtag: #vizualnow)
Vizual>NOW's mission: To bring the best and the brightest of both the Video, i.e., TV, Film, Web, Music, Gaming & Mobile video content creator community AND the audience building/digital marketing community together in an event to benefit BOTH communities via networking, Indie & Pro speakers, Q&A, Exec./VIP meet and greets, software/hardware demo's, platform, manufacturer and publisher reps, training, marketing and revenue generating tools and methodologies that help not only create video content, but also connect that content to an audience that cares!
COOL FACTOR>CAN'T MAKE IT TO LOS ANGELES FOR THE EVENT?
LIVE VIDEO WEBINAR OPTION FOR THOSE WHO CANNOT PHYSICALLY ATTEND: The Vizual>NOW events take place both physically at the Bergamot Station complex in Los Angeles, CA for those that can attend physically, AND virtually, via video webinar. Click here to register: http://bit.ly/vizualnowwebinarjuly27
WHY Vizual>NOW?
Because the indie and in some cases, mainstream video, TV, Film, Web & Mobile community is still struggling to figure out how to generate revenue, distribute and reach audiences that care.
Vizual>NOW will address these areas. We're here to provide actionable, helpful, and empowering information. This is not a venture to make money for us, to be candid, we'll be lucky to break even, no this is about building an empowered creator and audience builder community to benefit ALL involved.
WHO is Vizual>NOW for?
The video, TV, Film, Web or Mobile creator or entertainment marketer who wants to meet, greet and network with the creator/entertainment marketer community and seasoned, successful TV, Film, Web and Mobile video pros and executives
The young videographer that has a dream to launch a gaming channel empire on YouTube and wants to learn how to do it
The aspiring filmmaker that wants to learn how to self-distribute and market their film
The entertainment marketers and PR people who want to share their knowledge with the community while picking up new clients
The writer with a great idea for a webisode that needs a video production team to partner with
The video, TV, Film, Web and Mobile creator and/or marketer that wants to stay on top of emerging technologies, methodologies, legal compliance and revenue opportunities
The videographer that wants to get camera and lens tips from the pros and manufacturer reps
The actor that is looking for the right indie film to shine in
The YouTube fashion, gaming, comedy or music star that wants to learn how to monetize their channel
The TV, movie studio and IPTV execs looking for the best and brightest talent

and more,..MUCH more!
HOW is Vizual>NOW different from similar conferences?
Large stand-up networking space: To facilitate maximum benefit from the networking session.
We help you create video content, PLUS generate revenue and learn marketing: There are a growing number of video creator communities that focus ONLY on video content creation, the concept is not new, Vizual>NOW, on the other hand, includes discussion on revenue generation and DIY distribution options as well as bleeding edge digital entertainment marketing tools and methodologies
No "Endless Speaker Blah Blah Blah and Oops we're out of time for questions!": Speakers are limited to 10-25mins with audience Q&A integrated throughout.
Speaker 'How To' format: We encourage speakers to present within a 'How To' format to be the most helpful to our attendees
The Revolution Will Be Televised – LIVE Webinar option: Each Vizual>NOW speaker and audience Q&A segment will be available as a LIVE webinar for those that cannot make it to the event in person. Click here to sign up! http://bit.ly/vizualnowwebinarjuly27
WHO'S SPEAKING at Vizual>NOW?
Note: Not all speakers listed may be speaking physically at the event, some may speak via Skype. 
Confirmed Speakers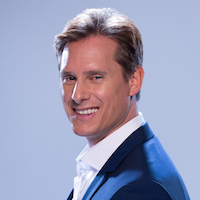 Ken Rutkowski, Founder, METal & Co-Founder/President BusinessRockstars.com Radio on 'How To Turn A Radio Show Into A Video/TV Show '
Ken Rutkowski is the host, co-founder, President, and co-owner along with former Premiere Radio Network owner Steve Lehman at Business Rockstars radio, and Founder, President and Host of KenRadio Broadcasting, which is syndicated on CBS Radio and reaches 90,000,000 people via both terrestrial radio, Internet radio and podcasts.
Ken is the Founder of the Media, Entertainment and Technology Alliance known as METal and he is also the Local Partner of Founder Institute Chapter Los Angeles. Ken Rutkowski was the first podcaster on the Internet, worked along side Mark Cuban at Broadcast.com, and is one of the most connected people to the world of Media, Entertainment and Technology that you'll ever meet.
More Info: http://www.businessrockstars.com and http://www.metalinternational.com and https://twitter.com/kenradio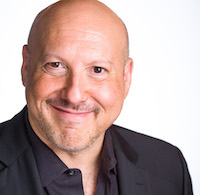 Seth Shapiro, Emmy Winner, Television Academy Governor & Adjunct USC Professor on 'Approaching Storm: The Battle For The Future Of Media '
Two-time Emmy® Award winner Seth Shapiro is a leading advisor on the future of media.  His work includes projects with Disney, Comcast, DIRECTV, Intel, IPG, NBC, Showtime, Verizon, Universal Pictures, Goldman Sachs and a range of early stage ventures.   He has launched several startups, appeared in matters before the FCC, speaks throughout the world on innovation, and is writing his first book on the history and future of televison.

 
Shapiro is a Governor of the Television Academy, Adjunct Professor at the USC School of Cinematic Arts and Chairman of Village Green Network.  As Head of Production at DIRECTV Advanced Services, he launched over 25 services on four platforms, including NFL Sunday Ticket Digital , Microsoft's UltimateTV® and TiVo by DIRECTV, the world's first major DVR platform. He was previously Partner at Media Valuation Partners and co-founder of ARC, a VOD service in 15 million homes.

 
Shapiro sits on the TV Academy's Digital Committee, the Annenberg Research Council and the Producer Guild's New Media Council. He is a Magna cum Laude graduate of New York University and was Adelbert Alumni Scholar at Case Western Reserve University and the Cleveland Institute of Music. 
 More Info: http://www.SethShapiro.com and https://twitter.com/sethrshapiro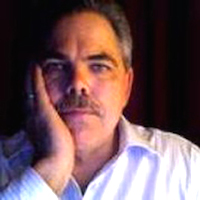 Chris Boardman, Emmy Winner, Academy Award Nominee, Director, University Of Miami School Of Music on 'The Vital Collaboration Between Filmmakers, Film Composers and Music Supervisors'
Chris Boardman is the director of the Media Writing and Production Program at the University of Miami Frost School of Music and teaches Film Scoring and Advanced Music Editing. Beginning his career in the film, television and recording industries in 1974, Boardman has consistently worked at the top echelon of the entertainment industry receiving an Academy Award nomination for "The Color Purple", 6 Emmy Awards, 13 Emmy nominations, ASCAP and BMI awards and multiple platinum records for work with such iconic artists as Quincy Jones, David Foster, Steven Speilberg, Julie Andrews, Shirley MacLaine, Barbara Streisand, Marvin Hamlisch and Josh Groban.
 Well known in Hollywood circles a one of a handful of musicians who can literally write anything, Boardman's credits span both industry and genre. Whether it be conducting David Foster's "World Children's Day for television, composing the 70's inspired score for Mel Gibson's Payback, arranging period dance music for Swing Kids and Meet Joe Black,orchestrating Chaplin for Broadway or releasing and producing solo recordings as an artist, Boardman embraces these challenges with characteristic integrity and passion making him one of the most uniquely versatile and highly respected musicians in the industry. He attended Weber State University and continued on to California State University Northridge, working simultaneously in Los Angeles recording studios. Always looking for new challenges, Boardman is the founder of a successful social media content strategy consulting business and is at the forefront of the fast moving online media space.
 More Info: http://www.ChrisBoardmanMusic.com and https://twitter.com/chimimimusic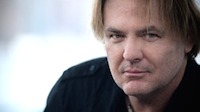 Robin Berg, TV/Cable Director/Producer on 'How To Shoot and Direct an Adventure Series'
 Vizual>NOW co-founder and award winning Director/Producer/DP with over 350 episodes of fully produced programming delivered to multiple networks.
 Nine year member of the  Sony ICE Team, an elite group of hand-picked production veterans, chosen by Sony to share cutting edge TV and motion-picture  production, technology and equipment to industry professionals. Featured speaker at Sundance Film Festival, NAB, CBS TV City and International Wildlife Film Festival.
 Sony Pictures Trained Stereographer and 3D Production specialist. Sony Pictures Trained 4K DP and DIT.
 Robin D. Berg has a reputation for producing stunning results even in the most challenging of environments. From the jungles of Africa to the most forbidding swamps of Florida, to the open ocean. His expertise and knowledge have been hard-won through years of experience dealing with adverse conditions, dangerous wildlife and the most difficult production environments.
 His interests include, digital technology, music production, ancient history, art history, military history, and natural history. Fascinated with marine life at an early age and certified scuba diver at the age of 9, after graduation from High School, Robin Berg enlisted in the U.S. Navy and served six years as a USN deep sea diver.
 Tours of duty included working as a diver on the U.S. Navy's Polaris Submarine Program in Guam and later attached to the Navy's Mobile Diving and Salvage Unit or MDSU. Robin also studied oceanography at the University of Hawaii's Manoa campus.
 More Info: http://www.beiproductions.com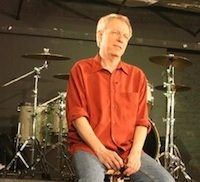 Bobby Owsinski, Accomplished Engineer and Best Selling Music Author on 'How To Promote Your Music Video In 2014'
Producer/engineer Bobby Owsinski is one of the best selling authors in the music industry with 23 books that are now staples in audio recording, music, and music business programs in colleges around the world, including the Music 4.0: A Survival Guide For Making Music In The Internet Age, The Mixing Engineer's Handbook, Social Media Promotion For Musicians, and more. He's also a contributor to Forbes writing on the new music business, his popular blogs have passed 5 million visits, and he's appeared on CNN and ABC News as a music branding and audio expert. Visit Bobby's music production blog at bobbyowsinski.blogspot.com/, his Music 3.0  music industry blog at music3point0.blogspot.com, his Forbes blog at forbes.com/sites/bobbyowsinski/, his podcast at bobbyoinnercircle.com, and his website at bobbyowsinski.com.
 More Info: http://bobbyowsinski.com and https://twitter.com/bobbyowsinski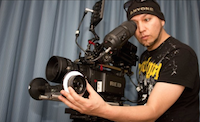 Riz Story, Writer, Filmmaker, Cinematographer and Composer on 'How You Can Make A Full-Length Indie Feature with Stars and Premiere At The Legendary Chinese Theaters'
 Story is founder of Togetherment Films and Music. The Hollywood based production company was founded in 1999 as a vehicle for Story's films and musical projects and later grew into a commercial production house. During its 15 years, TogethermenT has produced and/or contributed to a long list of motion pictures, music videos, commercial productions and music productions.
Story began his film directorial career with Togetherment in 2000. Part documentary, part art film, part concert film, Togetherment features interviews with many Orange County bands (Korn, Social Distortion, Foo Fighters, Orgy, Lit, etc.).
His first feature film, Goloka debuted on July 31, 2003 at the Dances with Films film festival in Santa Monica, California. Goloka also played at other film festivals and was noted for its highly experimental poetic quality. Entertainment Today magazine proclaimed that, "gorgeous shots abound, and the score is an unexpected treat." Story later told the press that he considered Goloka to be his student film, and removed the film from circulation. Story is rumored to have produced at least one (possibly two) other full length features which he subsequently shelved.
Story's debut feature film "A WINTER ROSE" world premiered on May 29, 2014 at Hollywood's Chinese Theater ( http://www.latimes.com/entertainment/movies/moviesnow/la-et-mn-dances-with-films-festival-to-shine-a-light-on-emerging-filmmakers-20140527-story.html ). The film received "Opening Night Film" honors for the 17th annual DANCES WITH FILMS film festival. The film was enthusiastically received by the sold out crowd. VARIETY featured a piece in which they proclaimed that "Riz Story embodies the indie spirit" referring to his multiple roles in the production of A WINTER ROSE. ( http://variety411.com/article/riz-story-embodies-indie-spirit-in-a-winter-rose-4136368/ ) Story covered every major position on the production including Writer, Director, Producer, Cinematographer (including aerial), Editor, Composer, Mixer etc. During the Q&A which took place after the world premiere producers Gary Alan Kauffman and Robert Miano revealed that Story had written the script in 12 hours as well as performing all of the instrumentation on the films 20 original songs. The film features an ensemble cast including such names as Paul Sorvino, Theresa Russell, Billy Zane, Taryn Manning, Robert Miano, George Lazenby, Edward Furlong as well as newcomer Kimberly Whalen as Winter Rose.
 More Info: http://awinterrosethemovie.com/ and https://www.facebook.com/WinterRoseFilm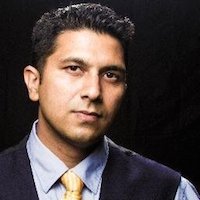 Amardeep Kaleka, Emmy Winning Director, Editor and Congressional Candidate on 'How You Can Successfully Crowd fund Your Documentary and Distribute Your Film Online'
Kaleka co-directed horror film Baby Blues in 2008. He began directing documentary films thereafter and with co-director Nick Nanton, won an Ohio Valley Regional Emmy Award for Director Post Production in 2010 for the short film Jacob's Turn, about a four-year old with Down syndrome who plays Tee Ball for the first time.He directed Sirius in 2013, a documentary film concerning Steven Greer, extraterrestrial life, UFO's and the Atacama Humanoid that set a record for the largest crowd fund raise for a documentary in history and launched successfully on affiliate driven VOD platform Yekra.
 Amardeep continues to make films, most recently, with 'Peacemakers,' a documentary about violence in America coming out this September while, he is also running for Congress against Paul Ryan.
 More Info: http://www.neverendinglight.com and http://www.thepeacemakermovement.com and http://www.votekaleka.org and https://twitter.com/armkaleka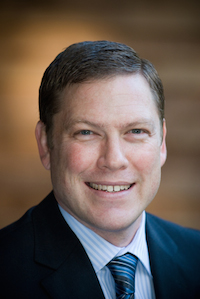 Duncan Macfarlane, Entertainment Attorney on 'How To Properly Apply Fair Use Copyright Law In The Age Of PewDiePie, Video And Music Mash-Ups'
 Duncan Macfarlane, Founder, Macfarlane Law, represents songwriters, artists, record labels, producers, filmmakers, production companies, brands, investors, and other media related entities in the development, finance, production, licensing, distribution, and exploitation of entertainment and new media content.
He has also written music for film and television, engineered and produced records, mixed feature films, television series, and commercials, and produced independent films as well as toured internationally as a vocal coach with artists including Bjork, Stone Temple Pilots, and Seal.
More Info: http://www.macfarlane-law.com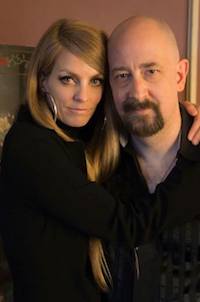 Circe Link and Christian Nesmith, Successful Recording/Touring Indie Musicians on 'How to Crowd Fund Your Record And Build Fans Through YouTube'
Los Angeles based songwriting/composing/video producer team Christian Nesmith and Circe Link can give you just about anything you are looking for.
As both composer and session player Christian's clients include: AOL, Budweiser, Burger King, CitiBank, Coors, Edison, Hanes, Heineken, Infinity, McDonalds, Mercedes, Miller, NASCAR, Nissan, Pennzoil, and Taco Bell, to name a few.
 Christian has also recorded and toured with members of King's X, The Bangles, and was Musical Director of The LA Weekly 2007 Best Musical HAIR, and Hedwig and The Angry Inch. He has played the part of Jimmy Page in California's premier tribute band Led Zepagain, when not touring Circe Link, his father Michael Nesmith, or The Monkees.
 Circe's singing and song placement credits include Starbucks, Hanes, Blades of Glory, School of Rock, Bittersweet, and The Hills Have Eyes.
 Oh yeah, and together they also have a kick ass eight piece band and boast 8 full length record releases to show for themselves.
Currently they are making new videos for their Youtube Channels, recording a new album, and playing what they like to call Cowboy Jazz!
More Info: http://www.CirceLink.com and www.christiannesmith.com and https://www.youtube.com/user/circelink and https://www.youtube.com/user/xtian1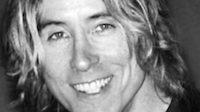 Gregory Markel, Digital Marketer, Technologist and Recording Artist on 'How You Can Use Facebook and Google Adwords Advertising To Build An Audience For Your Film, Webisode or Music' UPDATE! PLUS, Key Summary From the REELSEO Video Marketing Summit!
 Vizual>NOW co-founder, and Infuse Creative Founder/CEO Gregory Markel runs the Los Angeles Business Journal Award nominated digital marketing agency Infuse Creative, founded in 2001 and whose marketing methodologies have been written about by USA Today, Search Engine Land's Danny Sullivan, John Batelle (Author of "Search"), Andrew Goodman and others.
 In organic search since 1994, social since 1999, and paid search since 2000, Gregory is known as "one of the pioneers of SEO," Gregory has provided SEO, search marketing, social media, mobile, TV advertising, reputation management, security and digital marketing services to an extremely diverse range of clients including; corporations, governments, politicians, celebrities, movie studios (Over 150 theatrical & indie releases including the architecting of international digital strategy for the TomCruise.com global network) and C-level executives with clients & projects including Sony, Universal, Roadside Attractions, Mazda, Disney, Gibson Musical Instruments, New Line Cinema, Warner Bros., TomCruise.com, Participant Media, Pacificare, The BBC, Ed Hardy, Led Zeppelin, Lord of the Rings, CBS, FOX, The National Geographic Channel, Transcendental Meditation, California Legislative Bureau, Realty Executives International, and many more. In 2003, Gregory was founder/producer of "ESEMS", the world's FIRST entertainment focused search engine marketing conference. Gregory and his company have also been featured as a case study in advertising by Google.
 Gregory is a regular speaker on all things digital at conferences, organizations, schools and media outlets including SMX (Search Marketing Expo), The USC Annenberg School of Digital Communities, Business Rockstars Radio, SES, (Search Engine Strategies) International since 1999, Webmaster World Pubcon, CES, Digital Hollywood, DMA (Direct Marketing Association), OMMA, EcomExpo, ESEMS, The Producers Guild, The Government of the Netherlands, TieCON, JPL, The Jackson Hole Wildlife Film Festival, Santa Ana and Long Beach College, and others.
 Gregory is also a former Warner Bros. recording artist with songs in several theatrical releases, so he also understands the music and film creative process and the challenge of marketing within such.
 More Info: http://www.InfuseCreative.com and http://www.facebook.com/GregoryMarkelMusic and http://www.twitter.com/GregoryMarkel and http://www.VizualNOW.com
 Unconfirmed Speakers
Twitch.tv professional gamer

YouTube self-made music, gaming, fashion and makeup stars

YouTube Studios, Google & Facebook reps

Hardware and software reps
Join us for the inaugural Vizual>NOW gathering July 27th, 1-4pm PDT in person OR online! (Online webinar option pending, info coming...watch this space and http://www.VizualNow.com for further event agenda and info!)
Ya Say You Wanna Speak At Vizual>NOW? Pitch us! vizualnow (@) Gmail (.) com
When & Where

Bergamot Station
2525 Michigan Ave
Attn: Writers Bootcamp Building
Santa Monica, CA 90404


Sunday, July 27, 2014 from 1:00 PM to 4:00 PM (PDT)
Add to my calendar
Organizer
Gregory Markel & Robin Berg For VizualNOW
Robin Berg and Gregory Markel have launched their new production company, 'VizualNOW' to create content for all mediums, platforms and devices that entertains, educates, elevates and inspires.
The Vizual>NOW Gathering - A Video Creator & Audience Builder Community