Description
Join us for Charmed Cardinals 2nd annual Vision Board Experience.
If you haven't heard of them, vision boards are personalized creations that use your intuition to design a visual keepsake of your known and unknown desires. Here's a pic from our 2015 Vision Board Experience: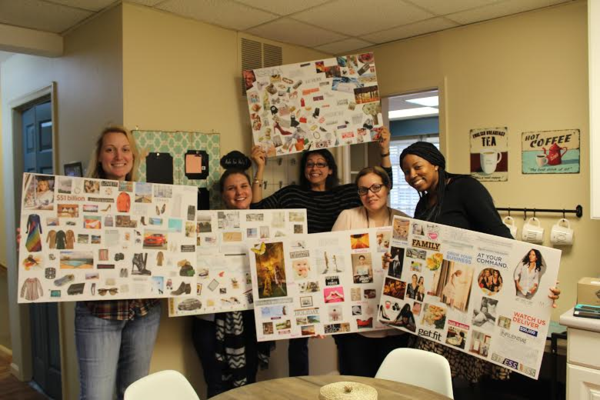 The process of creating your board is a fascinating exercise that may help you hone in on things you didn't even realize you were craving.
The process is simple: you select all of the images/words you feel drawn to, arrange them on your board until it looks cohesive and then adhere the images/words. You can also write and/or draw on your board.
As with all Charmed Cardinals experiences we will provide everything you need: poster boards, adhesive (glue sticks and double sided tape), scissors, stencils, markers, pens, magazine clippings, full magazines, and stickers.
The vision board you create is yours to take home (or to your office) to gaze upon for inspiration in the years to come.
As stated, we will have a plethora of magazines and clippings but please feel free to bring your own magazines.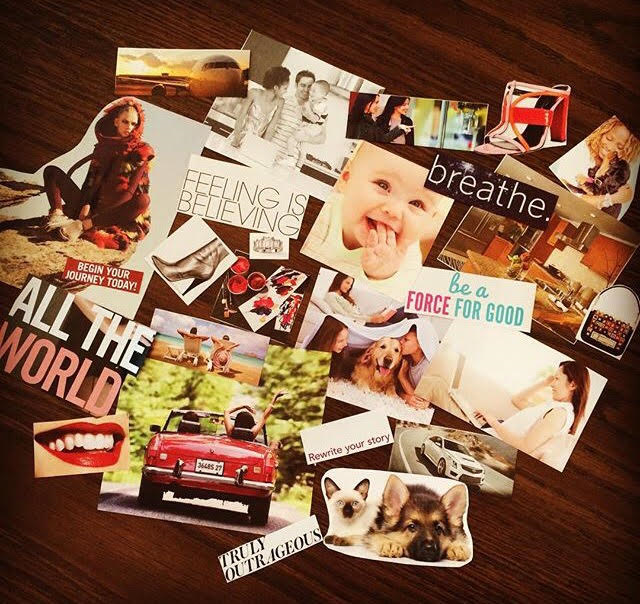 We hope you come to our event however you feel coziest* and are ready to connect with some amazing women, but more importantly yourself!
Catered lunch by The Corner Bakery will be served at 11:30. You will receive the menu options by email to choose your boxed lunch. Coffee, tea and water will be available throughout the event.
*Members of CC who have not yet got a headshot will have the opportunity to get their complimentary society shot by Mina Habibi Photography the day of this event. So come camera ready!