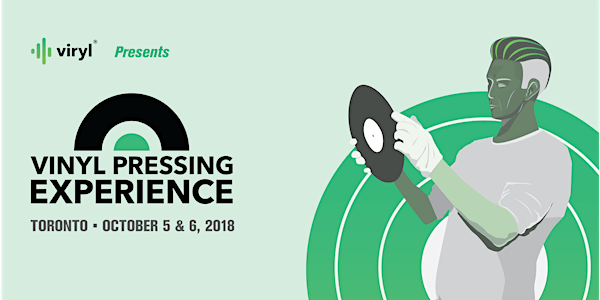 The Vinyl Pressing Experience
When and where
Location
Viryl 212-214 Norseman Street Toronto, ON M8Z 4Z8 Canada
Refund Policy
Refunds up to 7 days before event
Description
Making an incredible record isn't easy. It takes patience, attention to detail, craftsmanship and state-of-the-art equipment.
But writing and recording the music is only half the story. Actually pressing the vinyl record – increasingly the format of choice for music fans – can be just as challenging to get right.
So how are vinyl records made? Viryl, innovative manufacturer of the WarmTone™ and LiteTone™ record presses, is giving you special inside access at the Vinyl Pressing Experience starting this October in Toronto.
Visitors to this exclusive, half-day session will get hands-on experience mastering, plating, labelling and packaging a vinyl record. Musician Dave Rave of Teenage Head, audio engineers and gearheads will take you on a once-in-a-lifetime journey from musical inspiration to the finished product.
Guests receive a custom vinyl record, craft beer from Henderson Brewing Company, great eats, and a visit to the Bay Bloor Radio pop-up shop. Additional sponsorship provided by League of Rock and Technics.
Think you've got what it takes to put it on wax? Get behind the music in a whole new way at the Vinyl Pressing Experience.