The Villain's Ball - a Costumed BDSM Play Party and High Protocol Dinner
Description
The heroes may save the day, but the VILLAINS have more fun!
When there's a little certain something in the air, the feeling of impending apocalypse, the Villains get together for one hell of a party. A touch of the unusual, a spoonful of serial killer, a dollop of pop-culture, a pinch of abstract, mixed together with darkness and slathered in humor... all set up like a convention for evildoers.
~~~~~~~~~~~~~~~~~~~~~~~~~~~~~~~~~~~~~~~~~~~~~~~~~~~~~~~~~~~~~~~~~~~~~~~~~~~~~~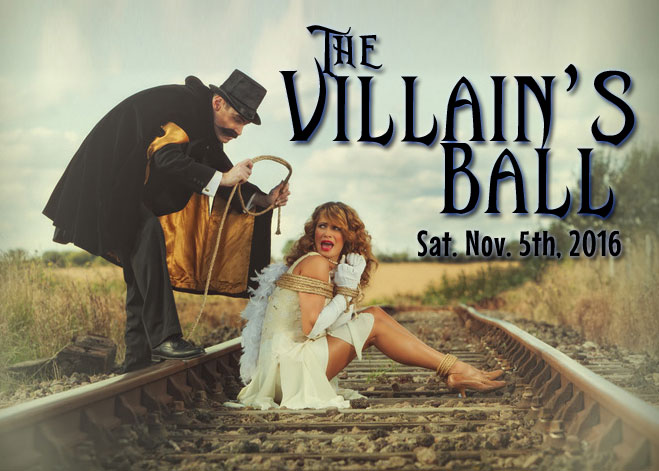 The Villain's Ball isn't like any other BDSM Play Party. The costuming element is a *BIG* part of it. Plus, there's live entertainment, and a VIP High Protocol Dinner for a select few. There will also be vendors, contests, and themed playstations. This isn't a small event.



The Villain's Ball will feature:
-->  Master of Ceremonies, Paul Severe, winner of the 2016 Mr. Everything Contest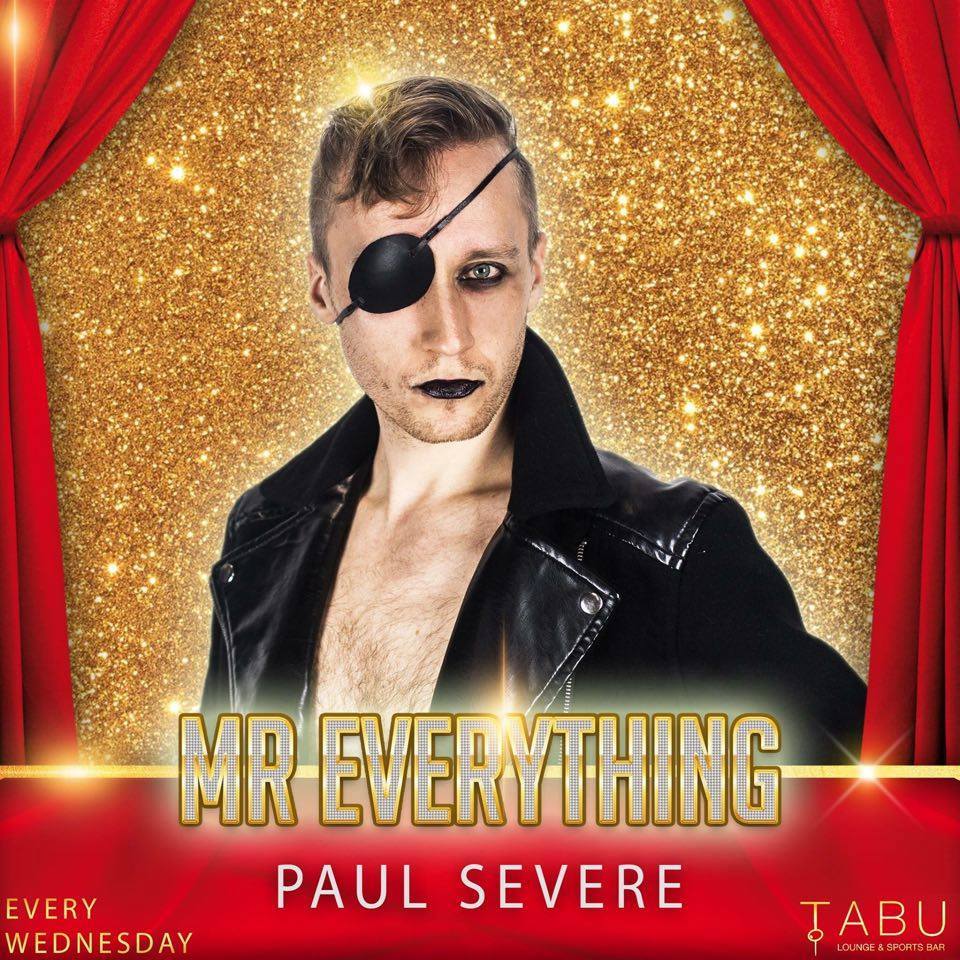 --> Villains from across the land and from across time/space - all coming together for one night of decadence
--> An Entertaining show featuring an Operatic Rope Suspension act
--> Burlesque Dancers - (Lineup to be announced)

--> Themed Decor
--> Themed BDSM play stations, including a Dexter-themed station, a Dr. Evil station, and a Poison Ivy station. (More being developed, suggestions appreciated)
--> Nibbles Buffet and BYOB Bar
--> Sinister Laugh Contest judged by the Thoroughbred of Sin, Bad Horse
--> A Multi-course VIP High Protocol Dinner
--> Villainous Vendors with items for the most discriminating of tastes
--> Villainy Awards for those people that best display their evilness (roleplay/costume contest)
--> Wicked Table Awards for groups that best represent their evil organization, as told through table decorations
--> OF COURSE ALL THE FUN YOU BRING TO OUR EVENT!! These events are opportunities for you to really be creative. So go for it!
--> Live Performances from the Steampunk wonder band, 'This Way to the Egress'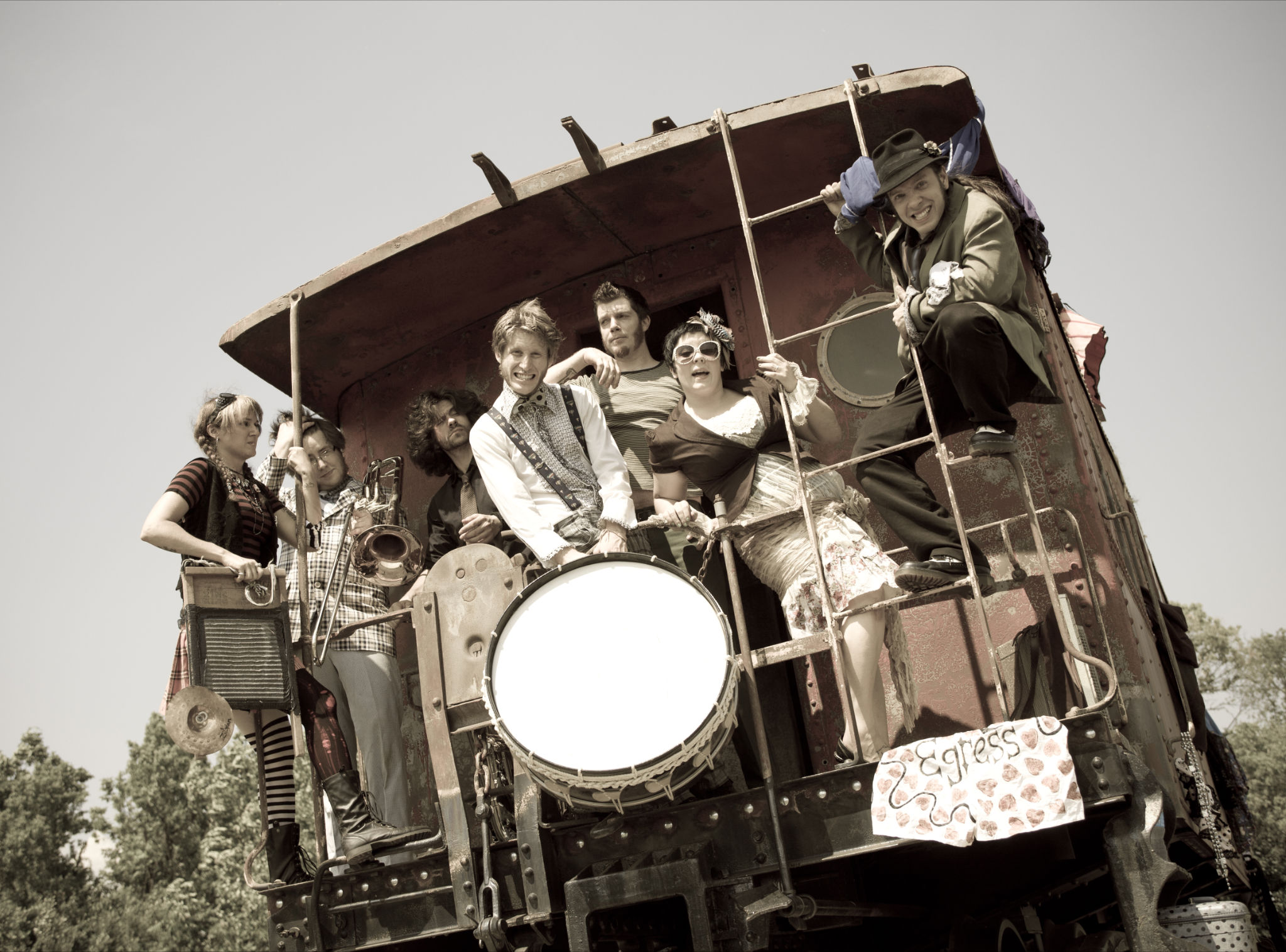 We have the doors opening at 9pm, entertainment from 10pm-11pm, High Protocol Dinner for the VIPs from 11:30pm-12:30am, and more entertainment from 1am-1:30am. Doors close at 2am.  None of the entertainment you are obligated to watch. We'd actually love to see people playing rather than just hanging around. So consider the entertainment as background ambiance and tittilation.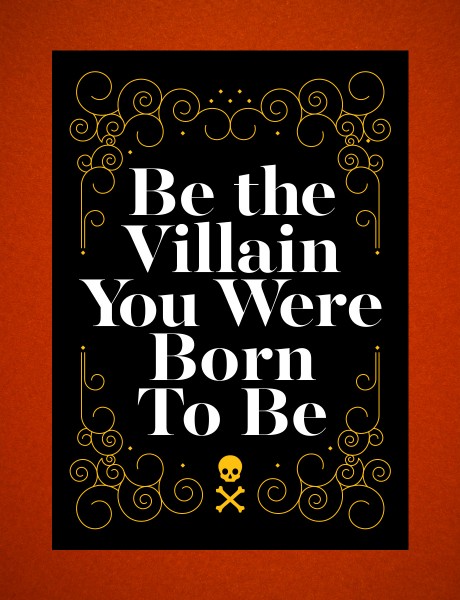 So, rules... yes, there must be rules... or perhaps they are more of what the pirates would call Guidelines.
For Costumes - NO HEROS.. duh.  But, No Anti-heros either.

This may seem like a no brainer, but we certainly can't have good guys at the party. If your costume can be confused for a good guy, we cannot allow it. If your character flip-flops alignments, then only the portrayal of that character during their bad-guy phase will be permitted.  A villain is someone that is evil, malicious, and knows that what they do is wrong but they do it anyway. While in some pop-culture media, we may root for the villain to win, that does not mean the good guy is actually the villain. We're not going to argue the symantics of the perspective of evil. Even Care Bears can be evil or Lex Luthur can be a good guy if you look at it from a certain perspective. We're sooo not doing that. We're treating this just like Villains trying to get into an Evil-doers Convention. "Scott, you're the Diet Coke of Evil.. Just one calorie - not evil enough." - Dr. Evil

1.  You may choose your character from the expanse of everything. Fiction, non-fiction, comic books, TV, movies, real people, pop-culture, mythology, legend, abstract, or conceptual.
2.  A villain may be accompanied by minions, henchmen, living experiments, assistants, underlings, test subjects, and victims. The Dom/Sub dynamic can come out in this way, if you so choose. There is no limit to the number of these types of characters allowed at the event. Because, really, no evil leader can truly do it on thier own.
3.  You may choose to create an Original Villain for yourself. If you choose this option, you must also give a bit of a description and background of your character to prove how wicked you are.
4.  It's actually not that hard for your costume to be accepted. You just need to make a good case that your character is wicked, a scoundrel, an evil-doer, a villain of the highest caliber. Give us a good story and we'll see if it flies. If you have any questions if something may be accepted or not, let us know. We'd be more than happy to help you with your ideas or concepts.
5.  You MUST check the "Special Guests List" here - https://fetlife.com/groups/33268/group_posts/9619058  to find out if a costume is Taken or not. Once you fully pay for your ticket, your costume gets locked in and posted on the Special guests list. If you only make a layaway payment, your costume gets marked as Pending on that list. Avoid choosing costumes that are already taken or are pending to be taken.
6.  We will be allowing a certain number of representations of a single character, but these representations must be vastly different from each other. For example, someone can come as Harley Quinn from the Suicide Squad, someone else may come as Harley Quinn from Batman: the Animated Series, someone else may come as a gender-bend Harley Quinn, etc. As long as the costumes are vastly different, we will allow it but will cap it off once it starts getting a bit too many of the same character.
7.  In cases where there is a costume conflict, the person that bought their ticket EARLIEST gets priority.
7a. If you do not choose a costume when you buy your ticket or decide to change your costume afterwards, you waive your space in the priority list. So for example - Jack buys his ticket on Monday. He chooses Mr. Freeze. That ticket is locked in and placed on the special guest list. Tyrone buys his ticket on Tuesday and he selects Charles Manson. Jill buys her ticket on Wed and she selects Malificent. If Jack changes his mind, he could not choose Charles Manson or Malificent because those have been taken, even though he bought his ticket earlier. He would still have to consult the Special Guests List to figure out a non-taken costume.
7b.  If you select your costume through the Layaway system, your costume gets marked as "Pending" and while that costume is still available to people to select it, your priority comes first and will get a "right of refusal". So you will be contacted if someone wants to lock-in a costume listed in the Pending list. Since you bought your ticket earlier, if you want to keep that costume you have the priority to. Otherwise, you may choose to change costumes and give that locked in costume selection to the new ticket holder.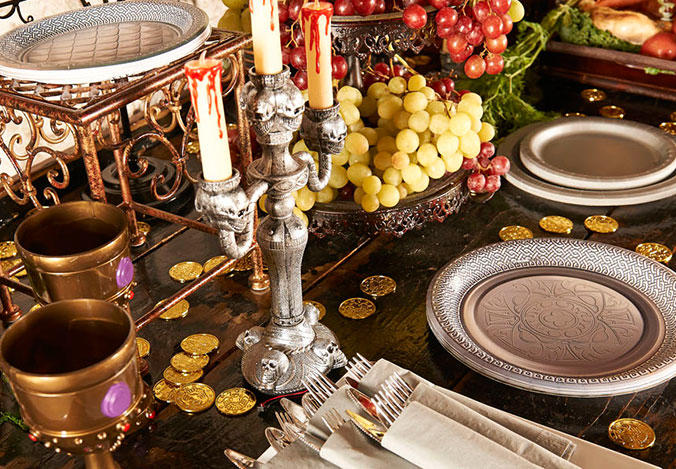 VIP High Protocol Dinner - 6-course, entertainment at the table, special VIP treatment

Learn the 'Art of Attentiveness' and serve your evil master/mistresses for the night.
For Dominants and Submissives that want to attend the feast, there will be a bit more preparation needed. The dinner will be done in High Protocol fashion, specifrically the protocols set from Mistress Zeneca's High Protocol Manual for High Protocol Parties. All necessary Submissive training and Dominant guidance will be provided to all who attend the dinner. There is a limit of 16-20 people for dinner, (8-10 Subs and 8-10 Doms).

You do not need to be a couple to participate in dinner. Unpartnered Submissives that want to serve at this dinner, just needs to purchase a single Submissive VIP Dinner ticket, and unpartnered Dominants that want to be attended to at dinner just need to purchase one Dominant VIP Dinner Ticket.  It usually balances out at the end, with any unpartnered Subs serving any unpartnered Doms. Tickets for dinner are not sold in pairs, only in individual tickets. There will be drag and burlesque special performances at the table during courses.

More details will be announced in the Villain's Ball Fetlife Group



Anticipated Menu for the VIP High Protocol Dinner
This is a dinner for the adventurous in truly High Protocol fashion. For the Villain's Ball, we have invited famous villains around the world to give us their favorite recipes. Each course of the 6-course dinner displays the flair of the villain and their unique tastes. The first of these courses is called an "Amuse-Bouche" which is a small bite-sized artistic delight.
Many of these dishes use unique or unusual ingredients. We feel that villains coming to dinner should be open to the culinary experience of such rarities. That being said,.... You have been warned. .
VIP High Protocol Dinner Menu*
*subject to change at any time
1. Amuse-Bouche course : Hannibal Lecter : "Sweetbreads (brains) topped with Balsamic-onion jam on crostini, served with Fava bean hummus"
2. Soup Course : Captain Hook : "Spicy Alligator Gumbo"
3. Salad Course : Solomon Grundy : "Beet and roasted veggie salad on Red leaf lettuce with Mealworm parmesan crouton"
4. Pastry Course : Mrs. Lovett : "Authentic 15th century Meat pie, containing lamb, dates, and currants"
5. Roast Course : Leatherface : "Stewed Pork with Red wine and Garlic" served alongside a "Spiced Apple Compote" courtesy of the Evil Queen
6. Dessert Course : Red Skull : "Wild black raspberry mousse served inside a White chocolate Human skull"
Participate in the Wicked Table Contest and secure a table for you and your friends
Evil groups, secret societies, evil organizations, and other vile rag-tag groups can get their own table at the event to be a permanent place for your stuff and a great place to plan how to take over the world.  Any group that wants to grab a table, must contact us to make arrangements. Our staff will work with you to make all arrangements and create a beautiful display.
Only 6 tables available!
The table that is best decorated to represent your group will win an award. Does your group have what it takes to be the most absolutely evil in the land? 
Tables may be themed according to your group's preferences, or they can be in line with one of the known existing evil guilds such as: The Guild of Calamitous Intent, The Evil League of Evil, The Brotherhood of Evil Mutants, The Sith Council, The Galactic Empire, Skull and Bones, HYDRA, Secret Society of Super Villains, League of Assassins, Disney's Divas of Darkness, House of Villains, Shadaloo, Cobra, The Umbrella Corporation, Spectre, Mob crime syndicates, Legion of Doom, The decepticons, the heads of the evil families across the world, and others not mentioned here. 

Just another event, proudly brought to you by ElegantlyKinky.com, Mistress Zeneca, and Philadelphia High Protocol.  Contact Mistress Zeneca on Fetlife.com - username:  ElegantlyKinky