THE VIETNAM WAR - Preview Screening, KVIE

Tuesday, September 12, 2017 from 5:30 PM to 7:30 PM (PDT)
Event Details
Join KVIE for a preview screening of the new landmark television documentary, THE VIETNAM WAR, before it airs! Following the screening, stay for engaging stories and conversations from a group of panelists. 


Event Schedule:
5:30-6:00 PM Reception with Light Refreshments
6:00-6:45 PM Program Preview
6:45-7:15 PM Q&A and Panel Discussion (Panelists to be Announced)
 
Ken Burns and Lynn Novick's ten-part, 18-hour documentary series, THE VIETNAM WAR, tells the epic story of one of the most  consequential,  divisive,  and  controversial  events  in  American  history  as it  has  never  before  been  told  on  film. Visceral and immersive, the series explores the human dimensions of the war through revelatory testimony of nearly 80 witnesses  from  all  sides --  Americans  who  fought  in  the  war  and  others  who  opposed  it,  as  well  as  combatants  and civilians from North and South Vietnam.
Ten years in the making, the series includes rarely seen, digitally re-mastered archival footage from sources around the globe,  photographs  taken  by  some  of  the  most  celebrated  photojournalists  of the  20th  Century,  historic  television broadcasts,  evocative  home  movies,  and  secret  audio  recordings  from  inside  the  Kennedy,  Johnson  and  Nixon administrations.  THE  VIETNAM  WAR  features  more  than  100  iconic  musical  recordings  from  greatest  artists  of  the  era, and haunting original music from Trent Reznor and Atticus Ross as well as the Silk Road Ensemble featuring Yo-Yo Ma.
Ken Burns' THE VIETNAM WAR will air as a 10-part 18-hour documentary premiering September 17 on KVIE.
Locally Sponsored By: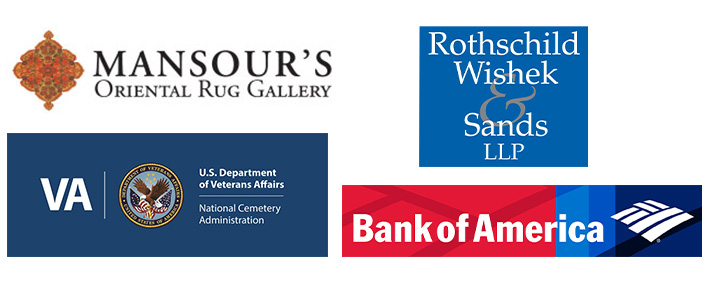 Funding Credits:
Bank of America; Corporation for Public Broadcasting; PBS; David H. Koch; Blavatnik Family Foundation; Park Foundation; National Endowment for the Humanities; The Pew Charitable Trusts; John S. and James L. Knight Foundation; The Andrew W. Mellon Foundation; The Arthur Vining Davis Foundations; Ford Foundation Just Films; Rockefeller Brothers Fund; and
Members of The Better Angels Society:
Jonathan & Jeannie Lavine, Diane & Hal Brierley, Amy & David Abrams, John & Catherine Debs, Fullerton Family Charitable Fund, The Montrone Family, Lynda & Stewart Resnick, The Perry & Donna Golkin Family Foundation, The Lynch Foundation, The Roger & Rosemary Enrico Foundation, Richard S. & Donna L. Strong Foundation, Bonnie & Tom McCloskey, Barbara K. & Cyrus B. Sweet III, The Lavender Butterfly Fund

s includes rarely seen, digitally re-master
ed archival footage from sources around the
globe, photographs taken by some of the most celebrated photojournalists of
the 20th Century, historic television
broadcasts, evocative home movies, and secret audio recordings from insid
e the Kennedy, Johnson and Nixoinistrations. THE VIETNAM WAR features more than 100 iconic m
usical recordings from greatest artists of the era,
and haunting original music from Trent Reznor and Atticus Ross as well
as the Silk Road Ensemble featuring Yo-Yo Ma.
When & Where

KVIE Public Television
2030 W EL CAMINO AVE
Sacramento, CA 95833


Tuesday, September 12, 2017 from 5:30 PM to 7:30 PM (PDT)
Add to my calendar
Organizer
KVIE is far more than television. In fact, we don't think of ourselves as being in the business of television. Our business, rather, is really about ideas, learning, arts and culture, and citizenship. Television is simply the means by which we deliver these resources to our community.
As a public service, we profit by improving the community in which we depend for support. We succeed to the extent that our children learn, our viewers become engaged in matters that concern them, and those within our communities join together in a common cause.