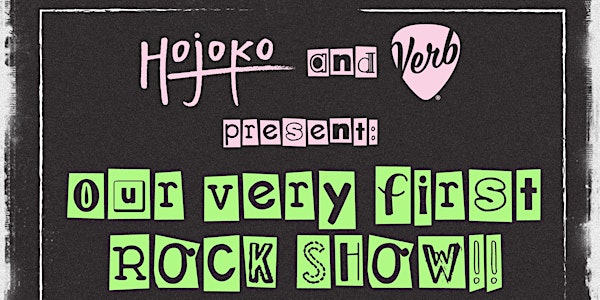 The Verb Hotel / Hojoko Present: Our First Rock Show!
When and where
Location
Hojoko 1271 Boylston Street Boston, MA 02215
Description
The Verb Hotel, a dynamic reimagining of a classic mid-century motel, has expanded its collection of rock 'n' roll memorabilia in late summer 2016. The hotel, which boasts walls adorned with rare music and pop-culture memorabilia from Boston's heritage, reminds visitors of the key role Boston has played in music history. The collection is curated by the longtime Director of Special Projects for the Phoenix Media Group and an inveterate collector of rock and roll memorabilia, David Bieber, and supported by former Boston Phoenix publisher, Stephen Mindich.
"The fundamental theme of the archives update continues to pay tribute to Boston music and acknowledge the many performers who have made the city a significant contributor to music history," Bieber said. "I chose to share these important heritage pieces with the rest of the Boston community as well as guests visiting from out of town. The new additions are some of my favorite archival items and relics."
On Tuesday, September 13, The Verb will open its doors for the public to see the updated archives, speak with Bieber and enjoy music from the first rock and roll show at James Beard Award-Winning Chef Tim Cushman and Nancy Cushman's Hojoko, Fenway's neighborhood rock and roll Japanese tavern, located right off the hotel lobby. Tuesday night's event will be open to the public, but space is limited. There will be a reception and meet-and-greet with Bieber from 8-9 p.m., and the live music will start at 9 p.m. The event will benefit Girls Rock Campaign Boston, a local organization that has been empowering girls and women through music since 2010. It will feature Radio Compass, Stars Like Ours, and Abbie Barrett - local female-fronted rock veterans, and members of past Rock & Roll Rumble bands. The event will be sponsored by Fernet Branca and do617. The event is FREE but donations to GRCB are encouraged.