Event Information
Refund policy
Refunds up to 1 day before event
The Veggie Taste - Atlanta's Largest Outdoor Vegan Food Festival - A Plant Based. Vegan. Raw Food. Tasting Event
About this event
We are so excited to celebrate 10 Years of supporting people who need help in transitioning to Plant Based / Vegan lifestyles.
The Veggie Taste is the largest outdoor Vegan/ Plant Based Festival in Atlanta! However this year we will be Online Virtually for the 10th Year Anniversary Virtual Online Experience. We are blessed to have an Amazing line of Knowledgeable Speakers in their fields such as Omowale Adewale, the founder of NYC's Black VegFest, KT the Arch Degree SoIonic Botanicals, Dr. Eshe Faizah - HerbSistah'sMaster Herbalist, and Dr. Millton Mills,MD of the films What the Health, & The Invisible Vegan. The Veggie Taste - 10th Annual, is a family fun filled event encouraging healthy eating habits to everyone. You will learn how easy and affordable it is to transition into Plant Based / Vegan Lifestyles.
To honor my father!Ever wonder why The Veggie Taste is always in September? The reason is because my father's birthday is September 20. In 2006 my father passed away due to an heart attack, he had diabetes and was not monitoring his insulin intake. My goal was to move to Georgia buy a house and have my father live with me so I could cook plant based/vegan food for him and get him healthy again. Unfortunately he passed in April 2006 and I moved in August of 2006. So I honor him every year with The Veggie Taste being every 3rd weekend in the month of September. This year we celebrate 10 years of being a support system in helping people make the transition into a healthier eating lifestyle. Tasting one Veggie at a time😋 #yourhealthisyourwealth
For more details visit www.theveggietaste.com
http://bit.ly/theveggietaste10thannual
VIRTUAL ONLINE DIRECTIONS:
Once your ticket is purchased you will receive an invite to a private Facebook Page, that will give you access to view the live stream on the day of the event. September 19, 2020 12 noon to 4:00 pm
Thanks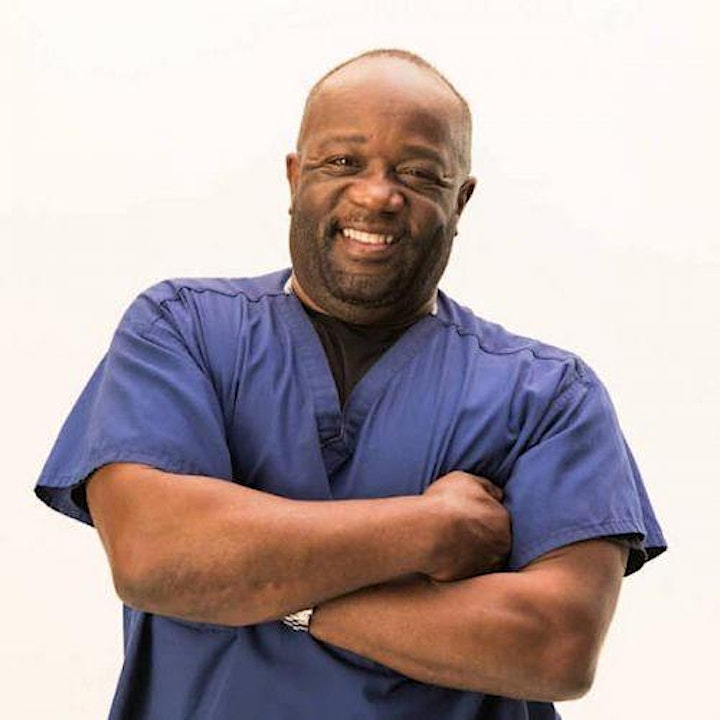 Milton Mills, MD is a practicing critical care physician in the metro Washington DC area and has served previously as Associate Director of Preventive Medicine and as a member of the National Advisory Board, for Physicians Committee for Responsible Medicine (PCRM). He has been a major contributor to position papers presented by PCRM to the United States Department of Agriculture regarding Dietary Guidelines for Americans, and has been the lead plaintiff in PCRM's class action lawsuit that asks for warning labels on milk. Dr. Mills earned his medical degree at Stanford University School of Medicine, and completed an Internal Medicine residency at Georgetown University Hospital. He has published several research journal articles dealing with racial bias in federal nutrition policy. He frequently donates his time via practicing at free medical clinics, and travels widely, speaking at hospitals, churches and community centers throughout the country. He was featured in the documentaries What The Health and The Invisible Vegan. Drmiltonmillsplantbasednation.com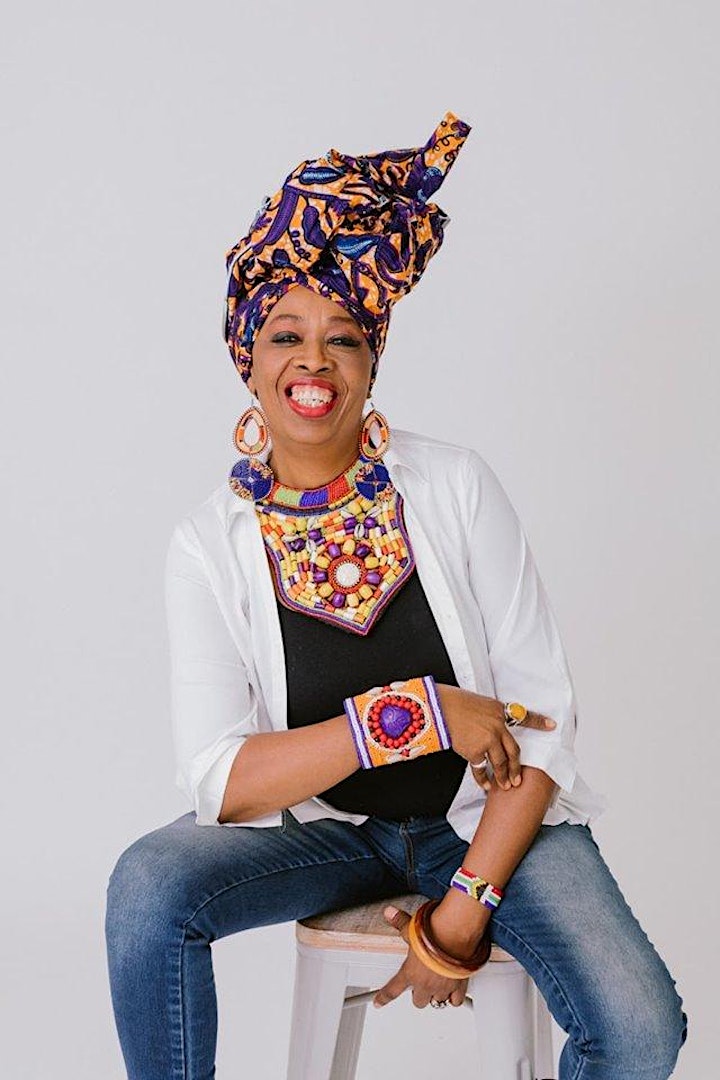 Dr. Eshe Faizah is to many across the globe as 'Dr Herb Sistah'. She is a Naturopath, Master Herbalist & Formulator, Organic Master Gardener, Counselor, Kinesiologist, Author, and Creator of WombLoveOlogy the system of Revolutionary Womb-Wellness.
She has taken her craft to the likes of the Tom Joyner Cruise, The Natural Hair Health, The Womb Wellness Conference and to colleges all over the nation. In her 25 years as an herbalist, She has created 350 herbal compounds and a myriad of specialty treatments which have helped single women, single men and families with issues surrounding their reproductive organs. Issues such as virility, erectile dysfunction, heavy menstrual bleeding (menhorrhagia), fibroids, infertility, healthy pregnancies etc.
She teaches the wisdom of her herbal elders and in doing so she hope to, save countless Sistahs from the pain of hysterectomy, help our Brothers regain their sexual confidence, help families bring children into the world and empower the world to heal.
She understands that so many people have gone through years of pain with no recourse, and no way to deal with it except with an onslaught of toxic and expensive drugs, and by accepting some level of dysfunction in our lives, but she wants to tell you it doesn't have to be this way. It's time to heal….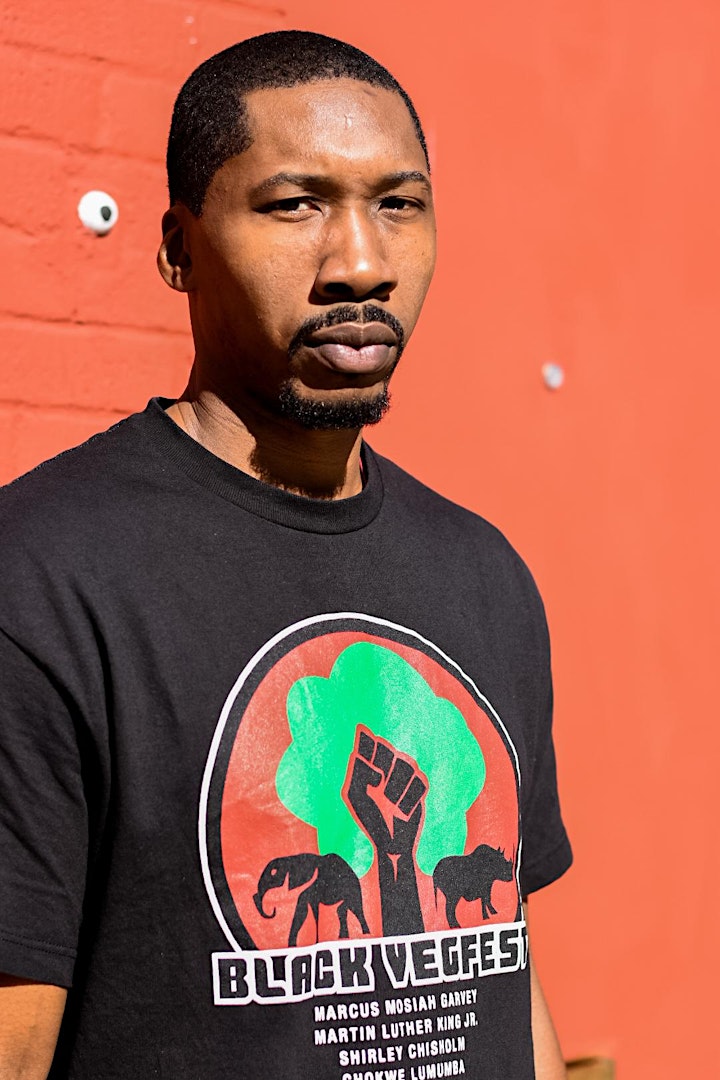 Omowale Adewale is a father of two daughters and one son. Wale is a community organizer and educator. He is the founder of Black VegFest and author of "An Introduction to Veganism and Agricultural Globalism". Wale is a former champion boxer and kickboxer who also fought mma. He loves teaching combat training, growing food and building community support.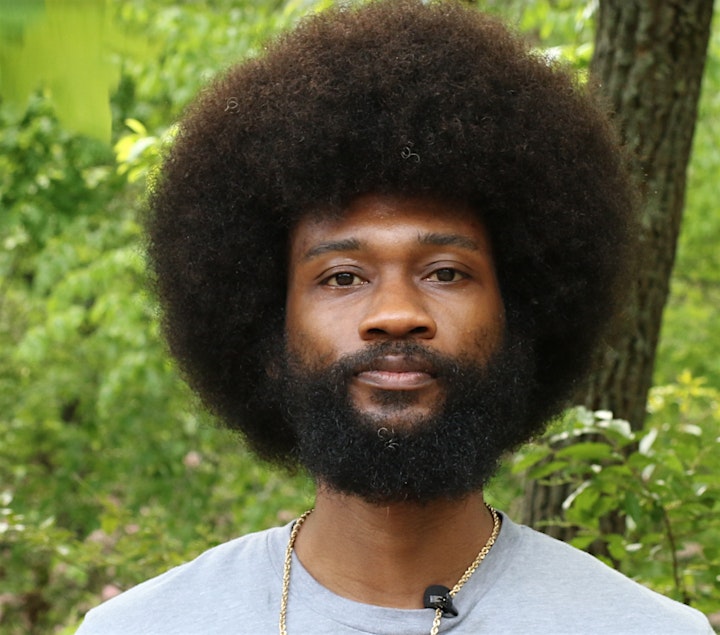 Born in the Virgin Islands of Christianstead, St. Croix, Kamani Tait's (K.T. The Arch Degree) involvement with health and nutrition has been inspirational from the start.
At the precipice of birth, mother; Annette Thomas; faced fatal complications with extremely low iron levels. Refusing a blood transfusion, Annette reached out to Dr. Sebi who gave her Maya; a tonic increasing hemoglobin; which proved to save both their lives.
Annette soon became a wife of Sebi educating herself in the uses of herbs and all natural healing agents. Soon thereafter, Usha Herbal Research Institute; the brainchild of Thomas and Sebi; established itself as a wellness organization specializing in the research and development of African herbal healing modalities.
While growing up under the tutelage of Usha Institute, Kamani witnessed AIDS, blindness, cancer and various diseases healed through natural, non-pharmaceutical remedies.
With 29 years of intense study, Kamani Tait excels in the knowledge of alchemy, physiology, anatomy, metaphysics and nutrition including its effects on the human body. Through Hollywood Decoded he recognizes the ease in communicating the intellectual, metaphysical and health benefits through film.
It is with constant practice and counsel, Kamani lectures at various venues throughout the Atlanta area and across the United States. Just as "all roads lead to Wakanda" he works to spread information on health, medicine and nutrition with the mission to take people back to nature.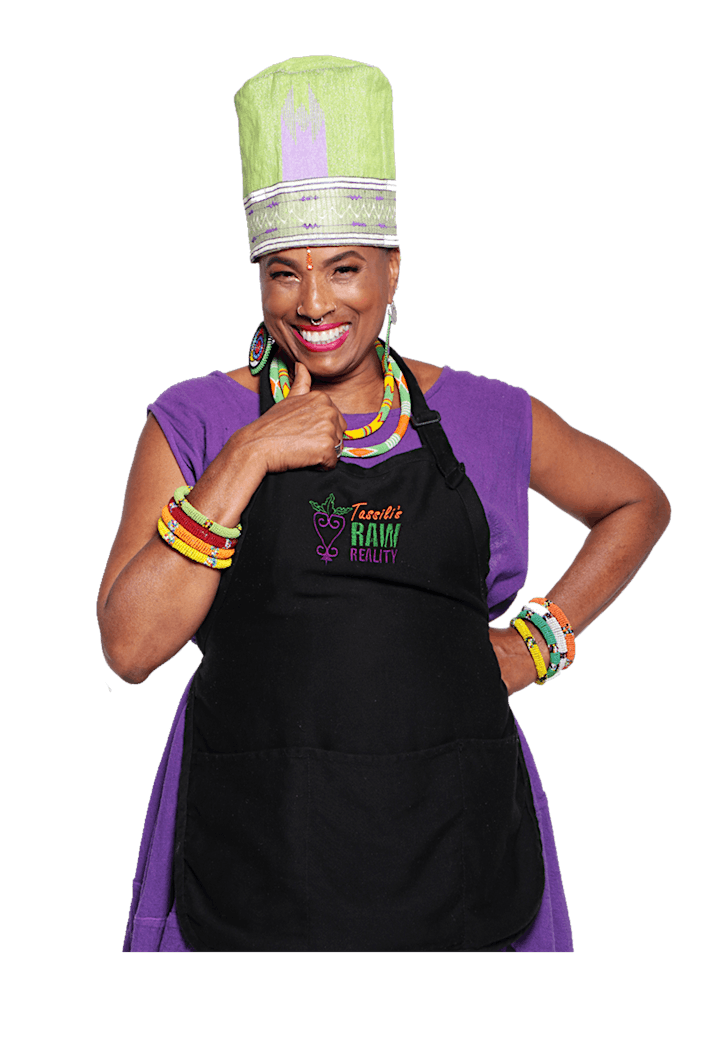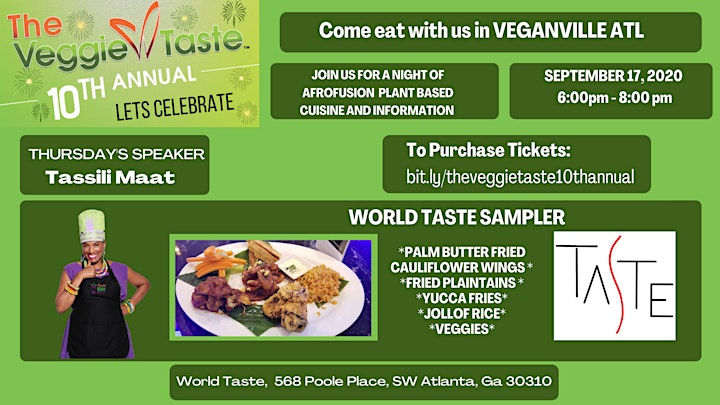 About 8 years ago, Tassili Ma'at passionately set out to make the best kale in Atlanta, super food that is delicious as well as healthy. Today, her brand "Tassili's Raw Reality" is recognized around the world for the best kale in Atlanta and its attractive Afrocentric ambiance.
Tassili's Raw Reality is a fast, casual restaurant located in Atlanta, Georgia. TRR specialize in raw vegan cuisine inspired by Tassili's international palate. The Restaurant provides a unique variety of raw vegan entrees like spicy kale salad, kale wraps, and more. TRR caters to a wide variety of people from flexitarian to vegetarian, to vegan transitional clients, to raw experts.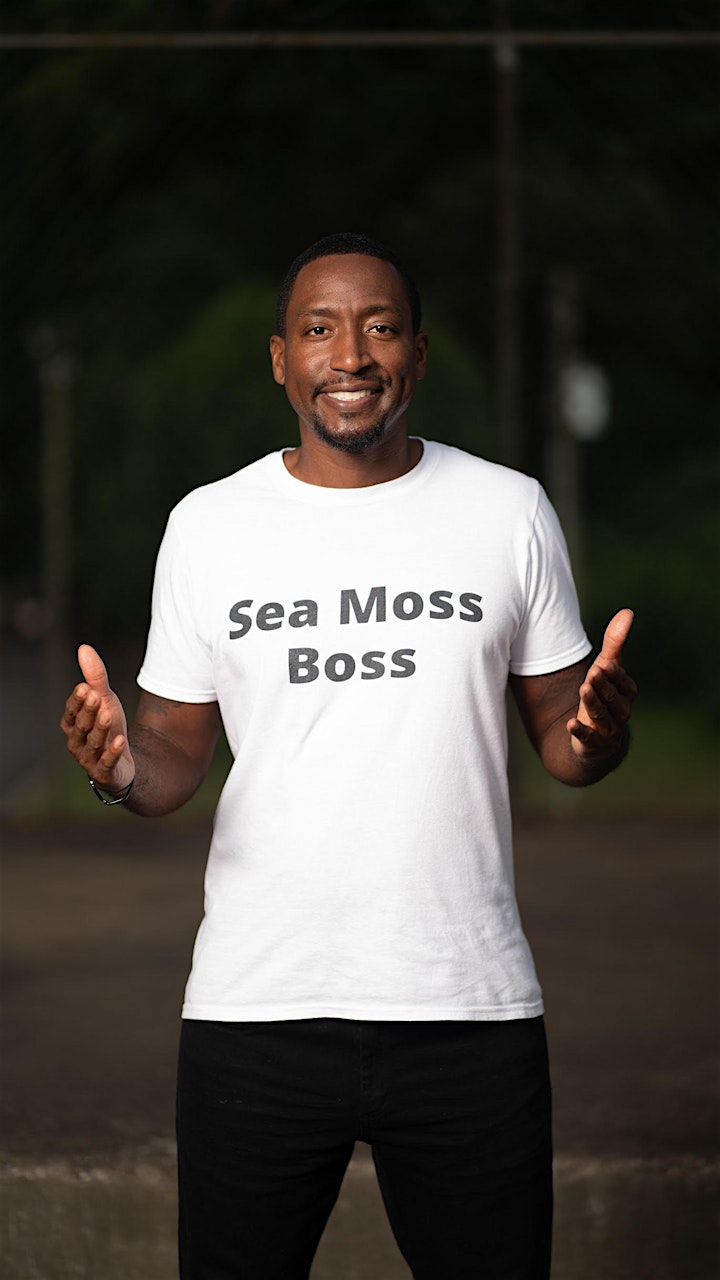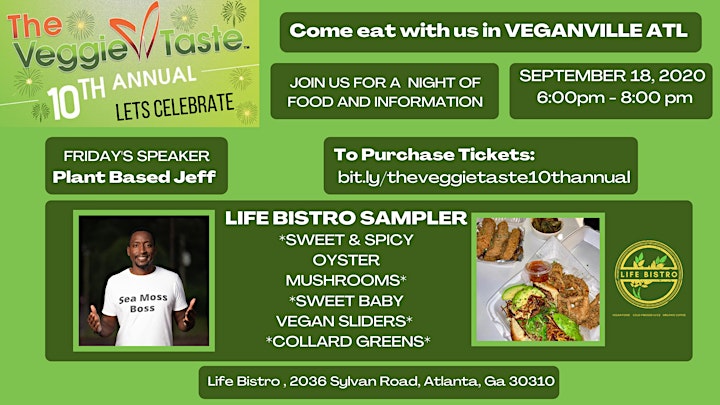 Jeff Austin aka Plant Based Jeff is a Mississippi native who provides plant based education & sea moss products to combat obesity & health problems in the black community. He currently resides in Atlanta, GA.
A little over 4 years ago Jeff was sick, overweight, and had a toxic mindset. After watching the What the Health documentary on Netflix he decided to give the Vegan thing a try. He had no clue to what he was doing but found the right people and information along the way. He started off with Dr. Sebi's alkaline vegan diet. He gives credit to Dr. Sebi's teaching and sea moss for allowing him to shift his mindset, lose over 70 pounds, get off 8 different medications, and reversing many long time illnesses.
These days Plant Based Jeff is all about serving those in need of health restoration with emphasis on the African American community. In great health and sound mind he devotes his time to educating those worldwide with an online course on going plant based and is one of the top providers of sea moss products. He has helped hundreds change their lifestyles and influenced many more to switch their eating habits.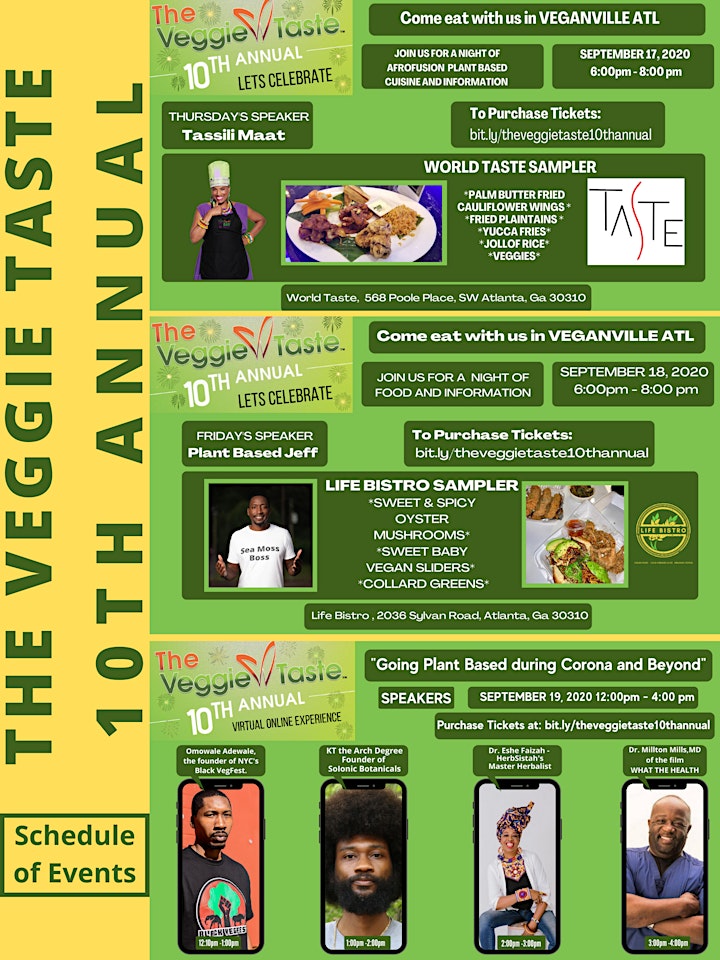 Date and time
Location
Refund policy
Refunds up to 1 day before event