The VC Investor Approach by The NYC CFO Leadership Council

Wednesday, May 11, 2016 from 8:30 AM to 11:00 AM (EDT)
Event Details
The VC Investor Approach 
Wednesday, May 11 @ 8:30 a.m.  
The offices of Goodwin Procter at 
The New York Times Building (620 8th Avenue)

Our agenda will start with networking and breakfast from 8:30 a.m. to 9:00 a.m. Our program will start at 9:00 a.m. and end 10:30 a.m. with more time for networking. 
The NYC CFO Leadership Council has assembled a knowledgeable panel of experienced VC investors who will share their insights into the VC investment process used by different types of VC investors.  Make plans to join us on Wednesday, May 11, as we present "The VC Investor Approach," where our panel of venture investors will discuss their individual approaches to sourcing, their process, including what investment criteria looks like, as well as post investment scenarios and the role the VC investor can play.  
Learning Objectives:
How CFOs can choose the best investor for their company

Different ways strategic investors, private investors and VC firms source deals

Investment priorities for each type of investor

Role of investor in all stages of a company
Speakers
 
 


 

 Sean Cross


CEO & 
Managing Partner
Silicon
Alley Advisers


Moderator

 Tyler Flint


Associate 


Comcast
Ventures

 

 Frank
Rimalovski 
Exec Director 
NYU
Entrepreneurial
Institute

Ben Weinberg 


Director
Susquehanna 


Growth Equity
To register for this program, simply complete the form above. CFO Leadership Council members may attend this program for free. Non-member senior financial executives who are CFOs, Vice Presidents of Finance, Directors of Finance and Controllers (or the like) are welcome to attend this program at a one-time cost of $75. 
Please note that service providers or any executives who are not senior financial executives (CFOs, Vice Presidents of Finance, Controllers, Directors of Finance, etc.) will not be admitted attendance to this event. The CFO Leadership Council reserves the right to decline any registration.
More Information:
For more information about this program or The CFO Leadership Council, please contact Debbie Lindner, Marketing Director, NYC Chapters at debbie@cfolc.com. 
CPE Information:
Program level: Intermediate

Field of Study: SPECIALIZED KNOWLEDGE AND APPLICATIONS RELATED TO SPECIALIZED INDUSTRIES

 

Recommended CPE: 1.5 CPE

 

Program Prerequisites: None

Advanced Preparation: None

 

Delivery Method: Live/Group 
About Our Speakers: 
Sean Cross, CEO and  Managing Partner, Silicon Alley Advisers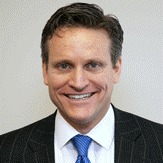 Sean brings to Silicon Alley Advisers deep digital expertise in commerce, advertising and revenue growth, with over 25 years of senior management experience working with start-ups and top Fortune 500 companies centered in the technology, media, private/growth equity and venture communities. He is a proven business and technology strategist and marketer who has worked with companies in capital raising, M&A, sales, branding and advertising, product development and business partnership development, partnering with companies such as Google, Newscorp, Samsung, YouTube and Bank of America.
Sean is also a partner at Eaglepoint Advisors, in partnership with Kurt Salmon, a 75-year-old global management consulting firm with over 1,600 professionals. Working with middle-market companies and their constituencies our partners are seasoned CEOs who have delivered dramatic business model transformation, even in messy, complex situations where fast, incisive change is required for clients such as Goldman Sachs, Cerberus Capital, Blackstone Group, Credit Suisse and The Oppenheimer Funds.
Prior to starting Silicon Alley Advisers, Sean was a Managing Director at a boutique investment bank in New York City and also served as a Senior Partner at MediaLink LLC, as the Head of the Private Equity, Restructuring & Investment Advisory Practice, providing critical counsel and strategic direction focused broadly on the Media, Entertainment, Information and Technology industries.
Prior to joining MediaLink, Mr. Cross served as the Executive Vice President and Operations Officer for iAmplify, where he led the company through substantial growth and three rounds of funding, before exit. Prior to iAmplify, he led the strategic technical initiatives for the sales, marketing, editorial, publicity and international divisions for Newscorp / HarperCollins Publishers. In addition, he drove technical distribution initiatives for clients such as Scholastic Books, including the Harry Potter book series. Mr. Cross began his career founding and running a tech consulting company in Los Angeles, owned and operated restaurants in New York, then returned to strategic consulting founding and building a firm with clients such as Bear Sterns, Sanwa Bank/UBJ and INET/Instinet (Reuter's).
An active speaker and moderator at conferences, he makes select investments in early stage companies and serves on boards and advisory boards of several companies including: The Mobile Majority, Cydentify, Secured Worldwide, BlackRidge Technologies, Social Life Management, Pando Networks, PageDaily, Proclivity Media, Streamworks, OneClique, CrazySexyWellness and CrazySexyCancer.
Sean lives on the water in CT with his wife Marla and three children and enjoys sailing, tennis, skiing, soccer, surfing, mountain climbing, martial arts, kayaking and jumping out of planes. Sean has a BS in Information Systems and Computer Science from the University of California, Irvine.  
Tyler Flint, Associate, Comcast Ventures 
Tyler is responsible for evaluating investment opportunities, sourcing new deals, and working with existing portfolio companies. Tyler focuses on a variety of sectors across the digital landscape, with a particular focus on the New York market. Prior to joining Comcast Ventures, Tyler worked in Business Development and Strategy at Hearst Digital, where he helped identify and execute strategic partnerships and investments, and craft monetization strategy. Prior to Hearst, Tyler was an investment banking analyst at GCA Savvian, focusing on digital media private capital and M&A advisory. Tyler holds a BBA from Emory University's Goizueta Business School with degrees in Finance, Marketing, and Chinese. 
Frank Rimalovski, Executive Director, NYU Entrepreneurial Institute, Managing Director NYU Innovation Venture Fund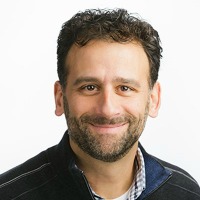 Frank is executive director of the NYU Entrepreneurial Institute, where he leads a pan-University initiative to spur and support entrepreneurship and technology commercialization across NYU. Frank is also the managing director of the NYU Innovation Venture Fund, a seed-stage venture fund formed to invest exclusively in startups founded by NYU students, faculty and researchers. He is also the co-author, with Giff Constable, of the book Talking to Humans, which guides entrepreneurs through the customer discovery process. Frank has more than 20 years of experience in early-stage venture capital, spinouts and technology commercialization. He was a founding partner of corporate spinout VC specialist New Venture Partners, and before that a director and entrepreneur-in-residence in Lucent's New Ventures Group. Previously, he held positions in marketing and product management and marketing in at Sun Microsystems, Apple and NeXT. Earlier in his career, he was an M&A banker at Bear Stearns and Rodman & Renshaw. Frank currently serves as an Instructor for the National Science Foundation's Innovation Corps (NSF I-Corps) program and is an Adjunct Professor at the NYU Tandon School of Engineering. He sits on the advisory boards for Harlem Biospace and Tufts University's Entrepreneurial Leadership Program. Frank holds a BA from Tufts University and a MBA from Duke University's Fuqua School of Business. 
Ben Weinberg, Director, Susquehanna Growth Equity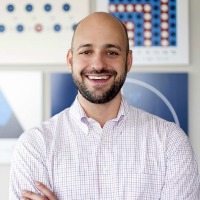 Ben Weinberg is a Director with SGE. He focuses on enterprise software, marketplaces and technology-enabled services. He is particularly interested in the use of technology in slower-adopting industries. Before joining SGE, Ben was a Principal at Element Partners, where he led investments in software, services and manufacturing companies. Prior to that, he was an Associate in the Technology, Media & Telecom team at Citigroup. Ben currently sits on the boards of Field Nation, 10-4 Systems, GlobalTranz, and iContracts. His previous board positions include Detechtion Technologies, Amp Electrical Distribution, Soleras Advanced Coatings and TAS Energy. Ben graduated with an M.B.A. from Harvard Business School and a B.A. in Economics from Yale University. 
When & Where

The Offices of Goodwin Procter (New York Times Building)
620 8th Ave
New York, NY 10018


Wednesday, May 11, 2016 from 8:30 AM to 11:00 AM (EDT)
Add to my calendar
Organizer
CFO Leadership Council ~ Membership
The CFO Leadership Council is a community dedicated to empowering its members to grow and thrive, no matter the challenge in front of them. We value every senior financial executive who walks through our door or engages us online.  Our events feature relevant speakers, panel discussions and conversations that spark new ideas, practical solutions and tangible takeaways to solve your most pressing issues. Each of our individual chapters offer a confidential, 'sales free' setting to allow you to talk freely and ask real questions of your peers. Our events are full of passionate, energetic senior financial executives who are there to collaborate and empower.
The VC Investor Approach by The NYC CFO Leadership Council