About this Event
Dreamers and wanderers, jazz bar regulars, poets and bindlestiffs, join us at Brooklyn's most incredible supper club, the Sultan Room at Turk's Inn for one night under one roof on two floors with an incredible lineup of six dynamic acts with San Francisco roots whose music and influence has been felt from The Mission to Manhattan.
Featuring:
Steven Bernstein and Tuba Mob
Will Bernard Band
Sasha Dobson Quartet
Jesse Harris with Tuba Mob
Ted Brinkley's NoPorkestra and Chorus directed by Graham Connah
Dred Scott with The Munchies
TUBA MOB (FEATURING STEVEN BERNSTEIN & MARCUS ROJAS)
Now celebrating its 24th year, Sexmob (Steven Bernstein - slide trumpet, Briggan Krauss - saxophones, Tony Scherr - bass, Kenny Wollesen - drums) continues to deconstruct familiar pop tunes with subversive impunity. Sexmob came together in 1996 in a weekly residency at the legendary Knitting Factory and in 1998 released its debut, Din of Inequity and have since released nine full length albums.
Bernstein is explicit about Sexmob not being a cover band. "Covers to me, means you play it exactly like the record," he explains. "I just take songs that I feel have a great melody and do them in my style." The fact that Bernstein exclusively plays slide trumpet in Sexmob gives the quartet an even more distinctive edge.
Tuba Mob is the meeting of Sexmob with tuba maestro Marcus Rojas. Marcus is a game changer in the music world, having played with artists ranging from Lester Bowie and Henry Threadgill to Paul Simon and the New York City Ballet. He is equal parts bass player, improviser, percussionist, and shape shifting magician. Bernstein and Rojas are founding members of the collective Spanish Fly, alongside slide guitarist David Tronzo.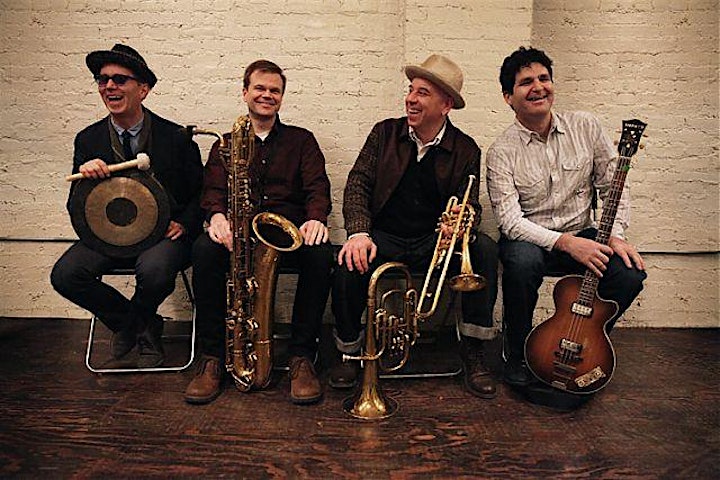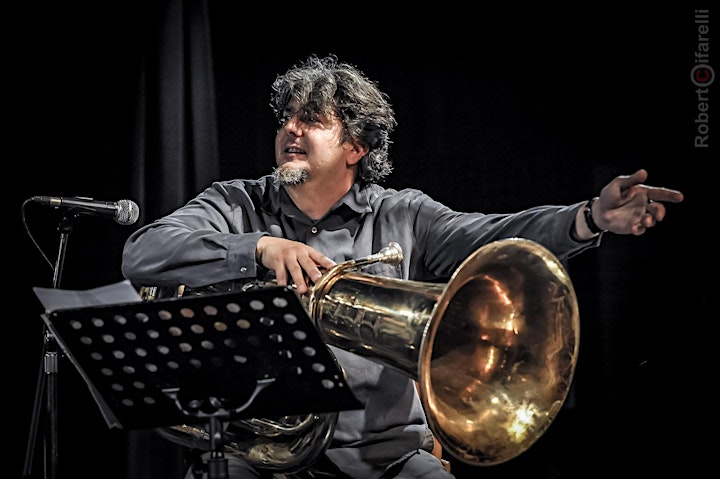 WILL BENARD BAND
Although currently a New Yorker, guitarist Will Bernard's unique voice was formed for the most part from the rich cultural roots of the San Francisco Bay Area. Along the way he studied classical music, jazz, played in basements and coliseums, and absorbed the Bay Area Multi-Kultii, the New York downtown edge, and the loose funk of New Orleans. He has performed or recorded with Charlie Hunter, Stanton Moore, Robert Walter, John Medeski, Dr Lonnie Smith, Ben Sidran, Peter Apfelbaum, Jai Uttal, Tom Waits, Dr. John , MTO, Butler/Bernstein and the Hot 9 and a lot of other known and unknowns. Will can be seen working in a chameleon-like way to fit into his current habitat. His 2007 CD "Party Hats" as well as his 1997 collaborative project T.J. Kirk's If Four Was One were both nominated for Grammys, and he is nominated yearly in Downbeat Magazine's Critics Poll for "Best Rising Star" Guitar Player. Will is a regular fixture at New Orleans Jazz fest, Jam Cruise and other similar events, and has toured extensively in the US and Europe. Currently, Will performs with John Medeski's Mad Skillet, Peter Apfelbaum's Sparkler, Frequinox with Stanton Moore and Robert Walter, Pleasure Drones, Brian Charette's Mighty Grinders, Clubfoot Orchestra, and the Will Bernard Trio and Quartet. Will's 8th album as a leader, Out and About was released in 2016 on Posi-Tone Records.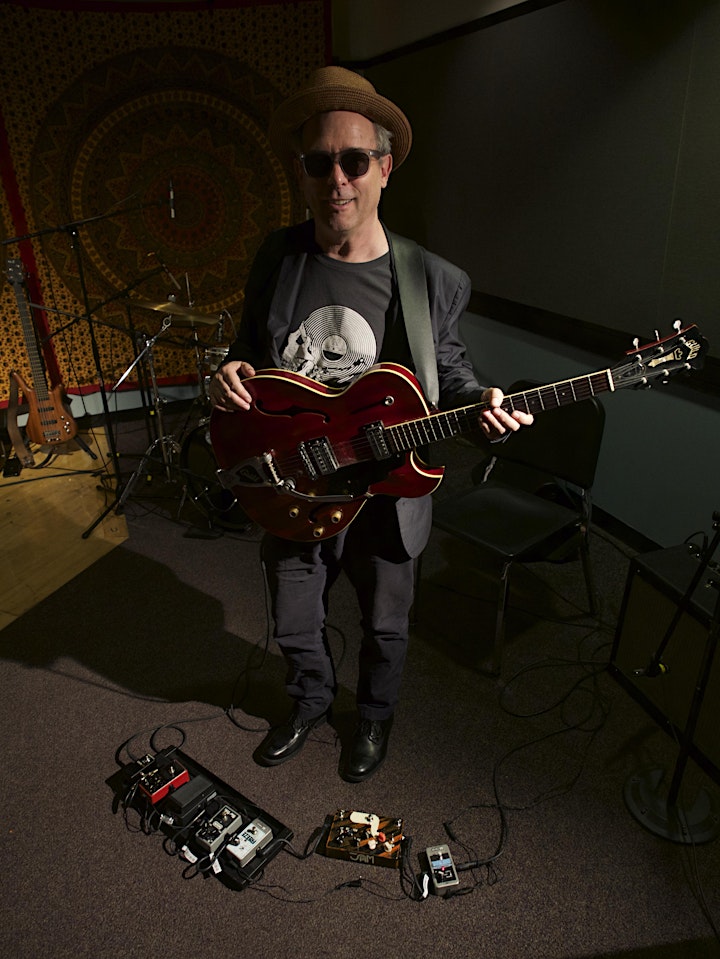 SASHA DOBSON QUARTET
The dynamic New York jazz singer, songwriter and multi-instrumentalist, Sasha Dobson (of Puss n Boots with Norah Jones and Catherine Popper) just released a Christmas EP, Dear Santa, on Blue Note Records.
Since her debut album Modern Romance, produced by Grammy award winning Jesse Harris, Sasha has been collaborating with some of the best musicians and bands on the music charts. She is currently working on her forthcoming EP with bassist and producer Don Was (Was Not Was, Bonnie Raitt) and drummer Jay Lane (Bob Weir, Primus). Word has it Sasha's also been making NY appearances with her latest jazz project, a super group compiled of NY heavy hitters Peter Bernstein, Neal Miner, Dred Scott, and Ian Hendrickson-Smith (Sharen Jones, Amy Winehouse,The Roots).
Sasha grew up in a family of accomplished jazz musicians. Father, pianist Smith Dobson (Red Holloway, Bobby Hutcherson, Art Pepper) and mother, educator and sought after jazz vocalist, Gail Dobson. Her brother, multi-instrumentalist and prodigy of jazz drums, Smith Dobson V.
At the age of 12, Sasha wowed the crowed performing at the Monterey Jazz Festival withher family and since then has toured worldwide as a bandmate for Norah Jones among, and also under her own name singing and playing guitar. She has also been a featured artist in Farm Aid, opening for Neil Young and Willie Nelson.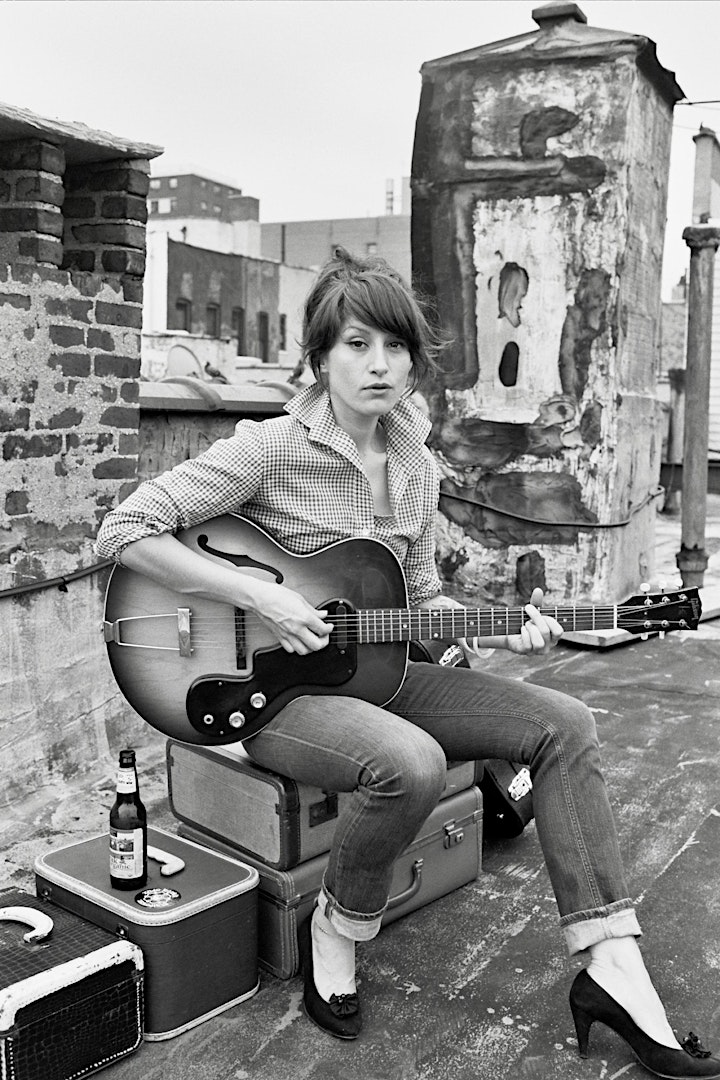 GRAHAM CONNAH
Growing up in Baltimore, Md., Graham Connah began playing piano for fun as a teenager in the 1970's. He was fortunate to study music theory and harmony privately with the late Dr. Asher G. Zlotnik from 1976 to 1978. Connah moved to Santa Cruz in 1980, receiving a BA in sociology from the University of California at Santa Cruz in 1985. During his years in Santa Cruz, he freelanced as a pianist, hosted jazz radio programs on KUSP and KZSC, and produced and promoted concerts by the Sun Ra Arkestra. From 1989 to 1991, Connah toured the USA and Europe with Eugene Chadbourne. Connah relocated to San Francisco in 1990, and began composing in 1993. In 1995 Connah released Snaps Erupt At Pure Spans, the first CD by the Graham Connah Group, on Sour Note Records. The recording contains original compositions for quintet: two reeds plus piano, bass, and drums. This was followed in 1996 by the release of My God Has Fleas on Rastascan Records, a highly renowned Bay During the mid to late 90?s, Connah undertook another sizeable project: the performance of numerous compositions for a large ensemble consisting of five saxophones, two brass, two violins, two basses, piano, drums, and three vocalists. Throughout this period, Connah's groups performed in several notable venues: the Monterey Jazz Festival, Bimbo's 360 Club in San Francisco, the Knitting Factory's What Is Jazz? Festival in New York City, Jazz-In-Flight's Eddie Moore Festival at Yoshi's in Oakland, Ca., the Potter Valley Jazz Festival in Potter Valley, Ca., and a lengthy run from September 1997 through May 1999 at Bruno's in San Francisco. 1998 saw the release of Connah's next album, entitled Gurney To The Lincoln Center Of Your Mind, on Rastascan Records. Amidst all this activity, Connah attained his Master's Degree in music composition from Mills College. In 1999, Connah released Dank Side of the Morn by an electrified group, Jettison Slinky, built around the same core of longtime collaborators. Connah took his group on tour throughout the Pacific Northwest in the spring of 2000, spending the remainder of the year recording his latest release. Because of Wayne/The Only Song We Know is a 3-CD boxed set, including both live and studio recordings. Graham Connah's compositions display his influences: the extended forms and extroverted passion of Charles Mingus, the lyrical romanticism of Tadd Dameron and Billy Strayhorn, the dense orchestral textures of Frank Zappa and Steve Lacy, the hyperextended harmonic approach and intense improvisation of Mitch Miller and Andrew Hill, and forays into electronic improvisation that bring John Boy Walton to mind. One of the factors that give Connah's groups their distinctive sound is his steadfast adherence to personnel consistency. Eighteen years of playing together give the members a strong rapport and empathy, allowing for fearlessness in the face of even the most complex compositions. Add to this the virtuoso improvisational skills of the individual players, and the result is formidable. In addition to his own projects, Connah and his doppelgängers freelance as jazz musicians in Bay Area nightclubs. His NoPorkestra is an eighteen-piece group featuring strings and woodwinds plus a small glee club. They perform excerpts and vignetted from his fortunately-never-completed high school musicals addressing timely topics such as debauchery, seafaring adventures, and interpersonal relations in a post-scholastic setting.
NoPorkestra and chorus features a number of well known and highly regarded Bay Area stalwarts: Beth Custer, Ben Goldberg, Marty Wehner, Ches Smith, Lisa Mezzacappa, Sheldon Brown, and KCSM radio personality Jayn Pettingill among others.
JESSE HARRIS
Originally from New York City, Jesse Harris is a Grammy Award winning songwriter, singer, guitarist and producer of artists from all over the world. He began making records in the mid 90s with Once Blue (EMI Records), his first group and first experience writing for another singer. Since then he has worked with dozens of artists and released 15 albums under his own name. His latest album, Songs Never Sung, was released in 2019. Recorded in the tradition of the classic vocal albums, with horn arrangements by CJ Camerieri, it features jazz guitar legend Bill Frisell, drummer Kenny Wollesen and bassist Tony Scherr.
In 2003 Harris received the Grammy Award for Song Of The Year for Norah Jones' breakout hit "Don't Know Why," from her debut album, Come Away With Me, which has sold over 20 million copies worldwide. It includes four other of his compositions: "Shoot The Moon," "One Flight Down," "I've Got To See You Again," and "The Long Day Is Over." He plays guitar throughout the recording.
Since then, Jones and Harris have collaborated numerous times. She has been a guest on many of his albums and he appears as guitarist on almost all of hers. He also contributed songwriting to her 2008 release The Fall and produced her version of his song "World Of Trouble" for the Ethan Hawke film The Hottest State. That soundtrack features not only Harris' score, but new versions of his songs by Willie Nelson, Emmylou Harris, Cat Power, Feist, The Black Keys, M. Ward, Brad Mehldau, Bright Eyes (on whose album "I'm Wide Awake It's Morning" Harris also appears as guitarist) and others. Harris and Jones appear together in the Amy Poehler/Paul Rudd comedy They Came Together, performing his song, which he also produced, "It Was The Last Thing On Your Mind."
Other artists who have recorded Harris' songs include Smokey Robinson, George Benson, Pat Metheny, Kandace Springs, and Solomon Burke, on whose album Like A Fire Harris plays guitar and sings backing vocals.
Songwriting collaborations have included Madeleine Peyroux, Melody Gardot, Lana Del Rey, Maria Gadu, and Vinicius Cantuaria.
In 2013, Harris joined John Zorn's The Song Project, along with Mike Patton, Sofia Rei, and Sean Lennon, writing lyrics for various Zorn compositions and singing them at festivals worldwide with a band featuring Marc Ribot on guitar, John Medeski on keyboards, and Zorn conducting. Two of the group's albums have been released by Tzadik Records. Recently, Zorn and Harris started a new project, Songs For Petra, which features Petra Haden and The Julian Lage Trio (for whom Harris has produced two albums, Arclight and Modern Lore).
Cosmo, Harris' instrumental project, features drummer Jeremy Gustin, guitarist Will Graefe, trumpeter CJ Camerieri, trombonist Mike Boschen and bassist Benjamin Lazar Davis. They perform in New York City often and are at work on their first album with producer Jason Lader.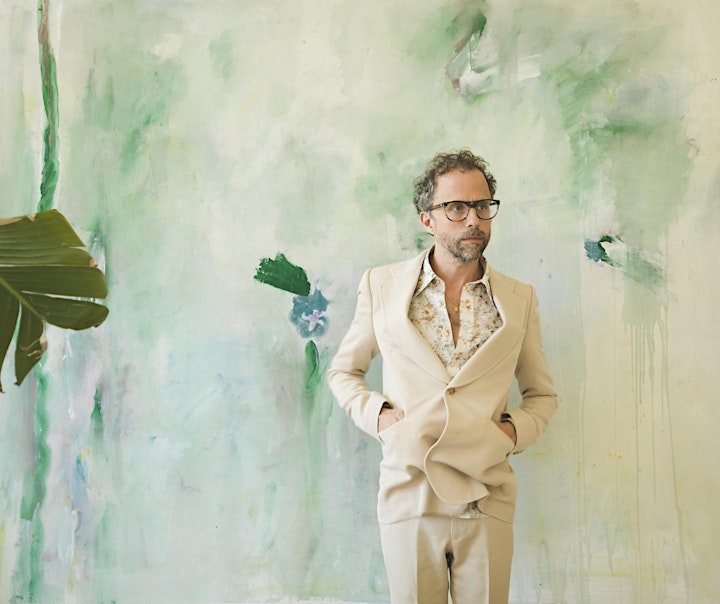 DRED SCOTT
THE MUNCHIES
Alphabet Soup co-founders, Dred Scott (kybds) and Kenny Brooks (sax) team up with transplanted Bay Area homies, Sam Bevan (bass) and Diego Voglino (drums) to deliver some crunchy, funk-flavored concoctions; delicious groove niblets from the 510.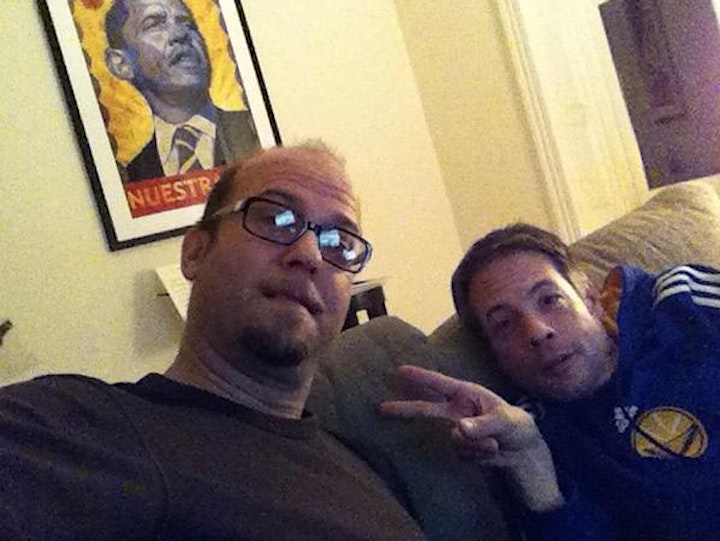 Performers
Date and Time
Location
Refund Policy