The UX of VR Series

Monday, October 2, 2017 at 6:00 PM

-

Thursday, October 5, 2017 at 9:00 PM (PDT)
Event Details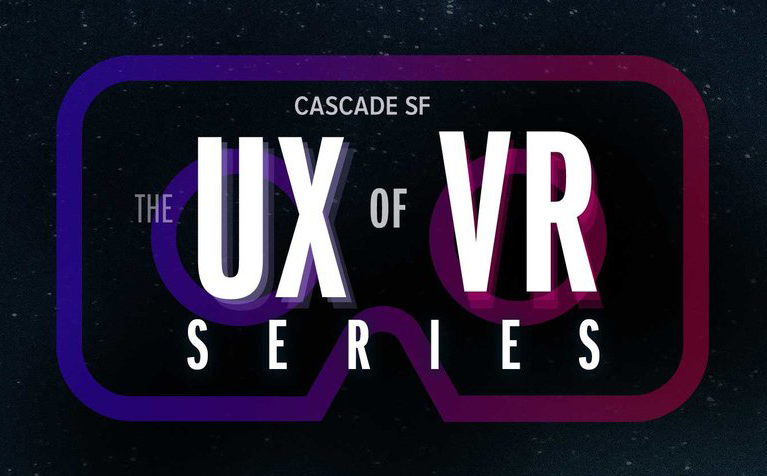 This event is for designers and anyone who works at the intersection of design and technology. 


The UX of VR Series 
6:00PM - 9:00PM   •  Learn  •  Network  •  4 Nights after Work  •  UX & VR
This series is about improving the usability of Virtual Reality applications. By applying UX principles and design thinking techniques, designers will have a huge impact on the future of VR. We are all working together to advance technology.


Schedule: 

 
Monday, October 2

at Udemy HQ
600 Harrison Street, San Francisco, CA

VR Demos by our friends at:

TribeVR

Leap Motion

Virtual Bytes VR




TriHelix VR
6:30-7:00pm

"Fireside Chat with Tony Parisi on the State of the Industry"
TONY PARISI
GLOBAL HEAD OF VR/AR AT UNITY
Tony Parisi is a pioneer in the world of Virtual Reality, and currently works as the Global Head of VR/ AR at Unity. In this fireside chat, we'll learn about the state of the industry, where VR is headed, why the world is ready for it now, and how we can gain mass-market option.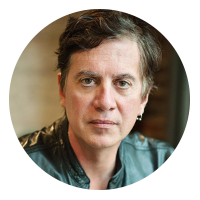 About Tony
Tony Parisi is a virtual reality pioneer, serial entrepreneur and angel investor. Tony is the co-creator of 3D graphics standards, including VRML, X3D and glTF, the new file format standard for 3D web and mobile applications.Tony is also the author of O'Reilly Media's books on Virtual Reality and WebGL: Learning Virtual Reality (2015), Programming 3D Applications in HTML5 and WebGL (2014), and WebGL Up and Running (2012).
Tony is currently Head of VR and AR at Unity Technologies, where he oversees the company's strategy for virtual and augmented reality.

 7:05-7:30pm
"Everything You Need to Start Designing in VR"
NEILDA PACQUING
PRODUCT DESIGNER & MIXED REALITY EVANGELIST
Want to start designing for VR but don't know where to start? Neilda Pacquing will teach us everything!   
In this talk, Neilda get us started in designing for VR.  She'll show us ways that industries are applying it.  We'll also learn about hardware and software.  She'll go over areas that designers can make a difference and make the space more usable.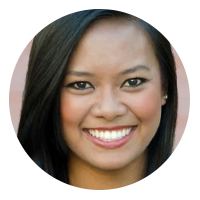 About Neilda
Neilda Pacquing explores the ways VR/AR/MR has the power to teach empathy and share experiences to others in new ways. She is a UX Designer and VR/AR/MR evangelist and worked for companies such as Sephora and Bank of America designing for a variety of digital platforms. Neilda is currently studying VR development and is working on making apps of her own.


 7:35-8:05pm
"Intro to Designing with 3D Software for VR"
KATIE HUGHES


PRODUCT DESIGN LEAD AT BEAST PETS

 
Eager to prototype for VR but don't know where to *technically* start? In this session, Katie Hughes will introduce 3D software used for immersive UX/UI design, and give  live walkthroughs of the Unity 3D, Tilt Brush and Blocks interfaces in a real-time HTC Vive demonstration culminating in a low-fidelity VR prototype. Attendees will leave the session with the confidence to try out the software themselves and to start designing their own experiences.
This session is tailored toward new or prospective users; no previous Unity, Tilt Brush or Blocks experience is required.




If you would like to follow along for the Unity demonstration, we encourage downloading the free personal version of Unity and creating an account prior to attending this session.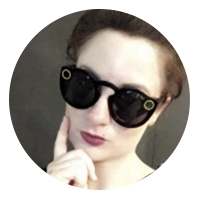 About Katie
Katie Hughes leads Product Design for Beast Pets, a San Francisco-based startup making smart and magical pets for virtual reality. She is co-founder of the AR/VR Design SF Meetup group, and previously worked as a UX/UI designer for YBVR. As an emerging tech enthusiast, VR hackathon addict, and UX design evangelist, she is passionate about designing for an inclusive and ethical technological future.
 8:10-8:30pm
"VR & Brains"



SARIT (SARAH) HERSHAK
FOUNDER AT MINDMOVR AND CONSULTANT AT KARUNA LABS 
Based on the latest neuroscience research Sarah will explain the unique power VR has over brains. She will focus on how this power can be used in the health care industry and end with some specific tips on how this information can be implemented to design UX in VR.  This interactive lecture will explore:
Examples from research in health care on how VR manipulates sensory information and influences the brain.

How brains work – The Predictive Coding framework

How the brain's plastic sense of self can be used to design better UX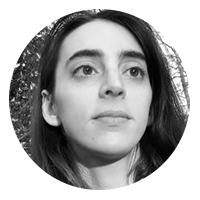 About Sarah
Sarah recently graduated from with Masters Degree in Neuroscience and is dedicated to improve the quality of people's lives with VR.  She combines her knowledge from a BSc. in Physics, a MSc. in Cognitive Neuroscience and a lifetime dedicated to movement, martial arts and dance, to create VR experiences that hack the brain body link. 

Sarah is the Co-Founder of Virtual Bytes (https://www.patreon.com/virtualbytes), creating VR demos that showcase the uniqueness of VR as a medium and consulting for Karuna (http://karunavr.com/), a startup using VR for treating chronic pain.  
---
Tuesday, October 3
at Adobe HQ, San Francisco
601 Townsend Street, San Francisco, CA


VR Demos by our friends at:

TribeVR

Leap Motion

Virtual Bytes VR




TriHelix VR
 
6:40-6:55pm 
"Advertising in Virtual Reality"
STEVE IP


COFOUNDER OF ADVR

 
 
About Steve
Steve Ip is co-founder and chief strategy officer at ADVR, a content marketing company that has developed the first discovery marketing engine for virtual and augmented reality applications.
He leads strategy and partnership initiatives at the San Francisco-based startup, bringing with him an impressive viral-content marketing background that has garnered millions of organic impressions from various music projects, viral videos, published articles and independent games. 
Steve is also a writer for VRScout and co-founder of BoxCat, an award-winning independent mobile games developer. Previously, he held product and marketing positions at a diverse list of companies at the nexus of mobile, games and entertainment including Pangea Mobile, MakersKit, Hello Kitty Sports and The Backspin. 
Steve graduated from California State University with a B.A. in Music.
7:00-7:35pm
"The VR Design Process"
CHRIS GALLELLO


FOUNDER AT PURPLE.LI AND VR DESIGNER & DEVELOPER
How does designing for VR differ from designing in 2D? Ultimately, the fundamental process is similar, but there are entirely new methods that you'll need to learn. And since the technology is so nascent, new methodologies are coming along every day. Chris Gallello will show examples from his process in designing VR experiences, and introduce methods for prototyping a VR experience even if you're new to the space or don't have the appropriate hardware.


About Chris
Chris Gallello is the founder of Purple.li (a collaboration tool for designers) and a VR designer/developer. His VR work has included Kitten Cannon, Pointless Puppets, the AR/VR Design SF meetup group, and a variety of other smaller projects. Prior to working on Purple, he was a Product Manager at Microsoft, where he helped people be more productive, and Imgur, where he helped people be less productive. 

7:40-7:55pm 
"Integrating Virtual Reality into Civic Technology"

CLORAMA DORVILIAS
UX RESEARCHER AND DESIGNER AT CODE FOR AMERICA
AND VR DEVELOPER 
Inspired by the work of Chris Milk to use VR and 360 Filmmaking to deliver experiences of vulnerable populations on an international scale to UN leaders. Clorama will share her thoughts on how civic tech can similarly draw from this example to utilize the immersive value of VR to close empathy gaps in local government. She will go over several example use cases and demonstrate how she has used the 360 filmmaking to better inform her work and communication with stakeholders when designing user journeys of government services. She will also highlight some case studies of VR as a simulation tool for decision-makers in public policy. 

About Clorama
Clorama Dorvilias utilizes Virtual Reality and IoT to solve human problems. She currently leads UX Design and Research in her fellowship at Code for America, where she and her team work on technology to improve the economic development for the Municipality of Anchorage, Alaska.
Clorama grew up in San Jose and graduated with a BS in Political Science (2009). After college, she began working in community development in the Public Sector, where she noticed that technology was greatly under utilized. Clorama wanted to have more of impact, so she soon became a self-taught front-end developer and volunteered her free-time to help non-profits.

In 2015, Clorama completed her Masters Degree in Interaction Design Communication at University of the Arts in London. For her thesis, she created her first VR app to gamify anti-bias trainings in the workplace. In 2017, Clorama took this a step further and participated in the 2017 Oculus Launch Pad program. She and another participant collaborated to build a VR Training App.
Clorama now resides in San Francisco, where she balances her love for designing people centered services in civic tech and virtual reality. Follow her on Twitter at @CreativeClo. 
8:00-8:35pm
"Encompassing Sound:  An Overview of Spatialized Audio"
GINA COLLECCHIA
SENIOR SOFTWARE ENGINEER, AUDIO/DSP AT JAUNT VR
Spatial audio is an essential but often overlooked element of storytelling in virtual reality: we rarely notice dropped video frames, but a single dropped audio sample is blatantly apparent. This talk will demonstrate the capture, post-production, and playback of spatial audio, with a brief introduction to digital audio basics. 3D microphones, head-related transfer functions (HRTFs), popular plugins for placing sound in space, and spatial audio formats will be covered, with a peek at the Jaunt VR audio platform and its offerings. Tips for sound design and auditory perception considerations will also be shared. 


About Gina
Gina Collecchia is a music technologist living in San Francisco, CA. She holds a Masters in Music, Science, and Technology from the Center for Computer Research in Music and Acoustics (CCRMA) at Stanford University, where she studied digital audio processing under Julius O. Smith III, and a Bachelors in Mathematics from Reed College. She is author of the book Numbers and Notes: An Introduction to Musical Signal Processing, published in 2012 by PSI Press. Gina has held positions at Sennheiser, Apple, SoundHound, and most recently, Jaunt VR, where she leads audio software development for spatial audio.
---
Wednesday, October 4

at LinkedIn, San Francisco
222 2nd Street, San Francisco, CA



6:45-7:00pm 
"Optimizing VR for Comfortable Experiences"
LAURA WIEME
GAME GRAPHICS ENGINEER AT INTEL


Have you wondered why VR requires such expensive PCs or why many people have reported getting sick while using VR? VR has presented new challenges for graphics in order to make experiences immersive and keep up with a user's motion.

For the best user experience, it is important to keep a steady 90 frames per second framerate. So how do you achieve such a high frame rate without sacrificing all your beautiful physics and effects? This talk will cover why VR demands such crazy hardware, how to figure out what may be slowing down your experience, and some quick optimization tips that will allow you to have more impressive experiences without killing your framerate.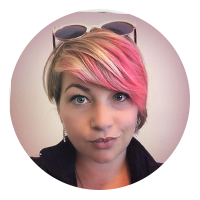 About Laura
Laura is a graphics engineer on the GAME team at Intel that helps game developers optimize their games for better performance. Previously at Intel, she worked on the prototype for Project Alloy Mixed Reality. She also enjoys mentoring for Udacity's VR Nano Degree. Laura is excited about the new technical challenges VR has presented for graphics engineers and she enjoys enabling developers to push technical boundaries with their experiences.
7:05-7:30pm 
"User Interface Design for Virtual Reality"
NICK COTTRELL


MiXED REALITY PRODUCT DESIGNER
Nick Cottrell is a Product Designer for Mixed Reality.  He will teach us how to translate 2D design principles into a 3D space.  We'll learn about interacting with UI components, giving the user feedback, and how this is different in a virtual 3d world. Nick will also demonstrate the differences in scale, density, layout, interactions, and context.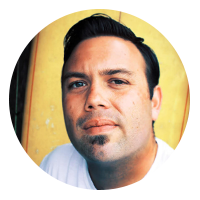 About Nick
Nick Cottrell is a Mixed Reality UX Designer living in the San Francisco Bay Area. Specializing in interface design for products, Nick deploys a wide range of talents that help companies bridge the gap between physical and digital reality. He has experience with a variety of platforms and technologies like virtual reality, social interfaces, and peer-to-peer networks. All of that is supported by a foundation in branding, marketing, and traditional design. Nick believes that design and technology are similar to the craft of tailoring. They both involve stitching things together, finding connections and linking things.
7:35-8:05pm 
"Designing for Hands, Not Controllers"



MARTIN SCHUBERT
VR DESIGNER AT LEAP MOTION
As mainstream VR/AR input continues to evolve – from the early days of gaze-only input to wand-style controllers and now fully articulated hand tracking – the trend is towards bringing more of our physical bodies into virtual spaces.


When someone first puts on a Leap Motion-enabled headset, it often seems like they're rediscovering how to use their own hands. In a sense, they are. When we bring our real hands and fingers into a virtual space we also bring a lifetime's worth of physical biases with us. This is both a daunting design challenge and an opportunity to create intuitive, magical interactions.


This talk will focus on experiments and discoveries made while working with tomorrow's input, your bare hands.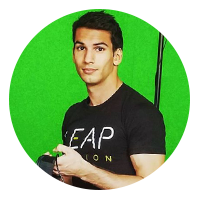 About Martin
Since completing his professional Bachelor of Architecture degree at the University of Southern California in 2013, Martin Schubert has been actively designing, developing, and experimenting with virtual reality and rich new forms of spatial input like hand tracking. He's created multiple experiences such as Weightless, Geometric, and Mirrors, written about challenges and discoveries during his design process, and is currently exploring how to make the virtual feel more tangible as a VR designer/developer at Leap Motion.   


8:10-8:30pm
Mixed Reality & The Five Senses

 

ALEX THEORY
CO-FOUNDER & VR DIRECTOR AT SENSYNC
Virtual Reality is an incredible technology that's quickly expanding the boundaries of storytelling and audience engagement. Narratives expressed through VR have the potential to completely revolutionize our media experiences by creating a multi-sensory and immersive sense of place. At the highest level, truly effective VR will be able to accurately simulate inputs from all five senses, as well as integrate physiological data to create more personalized experiences.  In this presentation, Alex Theory, VR Director and CoFounder at Sensync will explore the following topics:  
The Five Senses - (sound, sight, smell, touch, taste) what works and what doesn't

Brief History Of Multi Sensory Experiences

VR as an art form

Creating Multi Sensory Experiences In Unity

Integrating Physiological Data & Biofeedback

Drawbacks & possibilities

Predictions for the future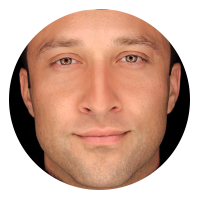 About Alex

 
Alex Theory Ph.D. is a CEO, Director, and Executive Producer who specializes in large scale immersive experiences, interactive content, digital marketing, augmented reality, virtual reality, and transmedia storytelling. He has produced a variety of top rated television shows, music videos, films, brand activations, live events, and experiential marketing campaigns. During his career he has worked with clients such as Google, Facebook, iTunes, Cirque du Soleil, MGM, NBC, ABC, PBS, Sting, Black Eyed Peas, Elton John, Alanis Morissette, and many others. In addition to producing media & events, he enjoys writing music and lecturing at conferences/festivals around the world. For more info visit: sensync.me


---
Thursday, October 5

at LinkedIn, San Francisco
222 2nd Street, San Francisco, CA



6:45-7:10pm
"How We Made Facebook Spaces"
KATYA KOSTYUKOVA 
PRODUCT DESIGNER AT FACEBOOK

&  STEPHANIE ENGLE
PRODUCT DESIGNER FOR SELF-DRIVING CARS AT GM  
(FORMERLY AT FACEBOOK)
In this talk Katya and Stephanie from the Facebook Design team, will teach us about social VR and how her team created Facebook Spaces, a platform for hanging out with Facebook friends in a virtual reality setting and exploring photos, videos, and drawing. She'll also teach us ways to influence more people to explore the VR space, and how to engage someone with and without a VR headset. 
 



About Katya

 
Katya is a product designer at Facebook, working on Social VR and Facebook Spaces.  Prior to that, Katya led the design for Audio 360 at Facebook and design of the software suit Spatial Workstation for spatial audio production for 360 videos and Cinematic VR.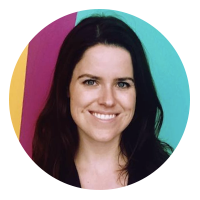 About Stephanie
Stephanie Engle is a Product Designer in San Francisco, hailing all the way from San Francisco, CA. After studying people at Duke University and cities in Denmark, She joined Facebook's VR team to think about virtually connecting people and places some more. There, she worked on everything from 360 videos and live streaming from VR. She's since joined General Motors to design self-driving cars, but mostly she's still just excited about how designers can make tech to help anyone go anywhere.
7:15-7:30pm
"How to Create a Tutorial"
CHRISTINE BOWER
INSTRUCTIONAL DESIGNER AT FACEBOOK 
 A key — and often overlooked —aspect of user experience is teaching people to use your product. Christine Bower from Facebook will explore some best practices from the specialized field of instructional design to better serve your audience, material, and product by building clear, actionable, and engaging steps to instruct people how to use your product.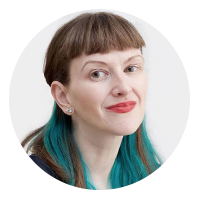 About Christine

  
Christine Bower is an educator, storyteller, and designer. She holds a master's degree in digital media art and educational technology, and undergraduate degrees in creative writing and philosophy. She spent ten years working as a copyeditor, graphic designer, in academic PR, and as a web developer. Now an instructional designer, she's developed self-paced online courses at General Assembly, Google, and Facebook.
7:35-8:05pm
"Collaborative Prototyping in VR"
DANIEL CARDOZO


PRODUCT DESIGN CONSULTANT & VR EVANGELIST
In this talk, Daniel Cardozo will teach us the tools he uses to prototype in virtual reality.    
The tools can help us build in 3D in and out of VR

Collaboration and prototyping tools to get input from non-designers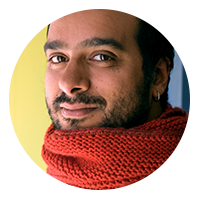 About Daniel
Daniel Cardozo is designing Drop, an upcoming VR application for the HTC Vive. His work in motion design and 3D led him to embrace VR as the place where his varied skills intersect.
8:10-8:30pm 
"Usability Testing for VR"
OLGA IVANOVA
CEO, PRODUCT DESIGNER & VR DESIGNER
VR OXYGEN
In this talk, Olga will share her VR usability study process, findings, and user testing techniques she used. She will explain which unexpected "surprises" may arise if the usability studies are underestimated.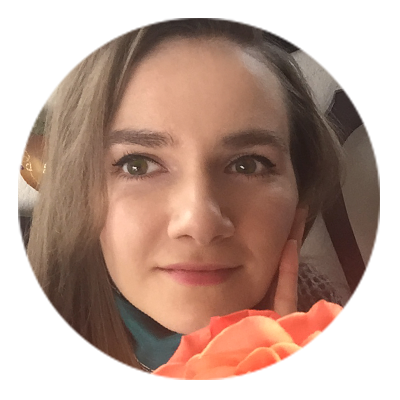 About Olga
Olga leads the virtual reality company to create and deliver meaningful experiences to enhance everyday life. She is dedicated to Human Centered VR Design, developing and testing various VR solutions for a social-educational experience she currently works on.
Olga has Master's Degree in Communication design, during her journey as a creative professional, she has developed brands and successfully launched products always focusing on people, user-centered experiences and business goals. She worked with different platforms, tools, and technologies such as P2P blockchain applications and, of course, VR.
Olga's varied skills were a great asset to start working on VR. Olga is fascinated by the constant VR discovery process and keeps learning new tools and skills every day.
For more info about Olga visit https://ol-iva.com and https://www.linkedin.com/in/olgaoliva/
Frequently Asked Questions
Where can I contact the organizer with any questions?
E-mail Andi Galpern at andi@cascadesf.com with any questions you might have.
What is the refund policy?
All tickets are non-refundable and available on a first-come-first-serve basis. 
When & Where

Multiple Venues (see event page for details)
Udemy (Mon), Adobe (Tues), & LinkedIn (Wed + Thurs)
San Francisco, CA 94103


Monday, October 2, 2017 at 6:00 PM

-

Thursday, October 5, 2017 at 9:00 PM (PDT)
Add to my calendar
Organizer
Cascade SF is an experience design organization based in San Francisco, CA.  We educate designers on how to build beautiful and meaningful digital products.