The UX of VR Series

Monday, October 2, 2017 at 6:00 PM

-

Thursday, October 5, 2017 at 9:00 PM (PDT)
Event Details
This event is for designers and anyone who works at the intersection of design and technology. 


The UX of VR Series 
6:00PM - 9:00PM   •  Learn  •  Network  •  4 Nights after Work  •  UX & VR
Designers have a huge impact on the future of VR.  By applying design thinking techniques, we can improve the usability of immersive experiences and make technology more accessible.   
In this series, we'll explore how to design the ultimate user experience for virtual reality.
Part I:

October 2 + 3:

Venue TBA

in San Francisco

Theme: The VR Industry, Art, Demos & Presentations on use cases for VR
Part II:
October 4 + 5:

LinkedIn, San Francisco
Theme: Presentations on designing, prototyping, sound design, and thinking through the entire experience of VR
-------


Talks include:  


"Getting Started in Designing for VR" 
NEILDA PACQUING
PRODUCT DESIGN CONSULTANT & AR/VR/MR EVANGELIST

"The VR Design Process"
CHRIS GALLELLO
FOUNDER AT PURPLE.LI AND VR DESIGNER & DEVELOPER

How does designing for VR differ from designing in 2D? Ultimately, the fundamental process is similar, but there are entirely new methods that you'll need to learn. And since the technology is so nascent, new methodologies are coming along every day. Chris Gallello will show examples from his process in designing VR experiences, and introduce methods for prototyping a VR experience even if you're new to the space or don't have the appropriate hardware.


"Measuring Space and Physical Objects in a Virtual World"
NICK COTTRELL


PRODUCT DESIGNER & VR EVANGELIST


"Sound Design: Syncing Audio with Visual"
GINA COLLECCHIA
SENIOR SOFTWARE ENGINEER, AUDIO/DSP AT JAUNT VR
Spatial audio is an essential but often overlooked element of storytelling in virtual reality: we rarely notice dropped video frames, but a single dropped audio sample is blatantly apparent. This talk will demonstrate the capture, post-production, and playback of spatial audio, with a brief introduction to digital audio basics. 3D microphones, head-related transfer functions (HRTFs), popular plugins for placing sound in space, and spatial audio formats will be covered, with a peek at the Jaunt VR audio platform and its offerings. Tips for sound design and auditory perception considerations will also be shared.
"Prototyping & Designing in a 3D Environment"
DANIEL CARDOZO
PRODUCT DESIGN CONSULTANT & VR EVANGELIST
In this talk, Daniel Cardozo will show us how to design and prototype in a 3D Environment.  He'll cover: 
Why VR design is so different than 2D design

The tools can help us build in 3D in and out of VR

Collaboration and prototyping tools to get input from non-designers

User interface components

UX testing for VR

and more – this man has a lot of information to share with you!




 


"How We Made Facebook Spaces"
KATYA KOSTYUKOVA 
PRODUCT DESIGNER AT FACEBOOK
In this talk Katya from the Facebook Design team, will teach us about social VR and how her team created Facebook Spaces, a platform for hanging out with Facebook friends in a virtual reality setting and exploring photos, videos, and drawing. She'll also teach us ways to influence more people to explore the VR space, and how to engage someone with and without a VR headset. 
 

"Healthcare & VR for Pain Management"
SARIT (SARAH) HERSHAK
FOUNDER AT MINDMOVR AND CONSULTANT AT KARUNA LABS 
Based on the latest neuroscience research Sarah will explain the unique power VR has over brains. She will focus on how this power can be used in the health care industry and end with some specific tips on how this information can be implemented to design UX in VR.  This interactive lecture will explore:
Examples from research in health care on how VR manipulates sensory information and influences the brain.

How brains work – The Predictive Coding framework

How the brain's plastic sense of self can be used to design better UX
"Virtual Reality & The 5 Senses"
ALEX THEORY
CO-FOUNDER & VR DIRECTOR AT SENSYNC
Virtual Reality is an incredible technology that's quickly expanding the boundaries of storytelling and audience engagement. Narratives expressed through VR have the potential to completely revolutionize our media experiences by creating a multi-sensory and immersive sense of place. At the highest level, truly effective VR will be able to accurately simulate inputs from all five senses, as well as integrate physiological data to create more personalized experiences.  In this presentation, Alex Theory, VR Director and CoFounder at Sensync will explore the following topics:  
The Five Senses - (sound, sight, smell, touch, taste) what works and what doesn't

Brief History Of Multi Sensory Experiences

VR as an art form

Creating Multi Sensory Experiences In Unity

Integrating Physiological Data & Biofeedback

Drawbacks & possibilities

Predictions for the future


Speaker Bios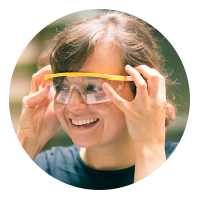 Katya Kostyukova
Product Designer at Facebook 
Katya is a product designer at Facebook, working on Social VR and Facebook Spaces.  Prior to that, Katya led the design for Audio 360 at Facebook and design of the software suit Spatial Workstation for spatial audio production for 360 videos and Cinematic VR. 

Christopher Gallello
Founder of Purple.li & VR Designer & Developer
Chris Gallello is the founder of Purple.li (a collaboration tool for designers) and a VR designer/developer. His VR work has included Kitten Cannon, Pointless Puppets, the AR/VR Design SF meetup group, and a variety of other smaller projects. Prior to working on Purple, he was a Product Manager at Microsoft, where he helped people be more productive, and Imgur, where he helped people be less productive.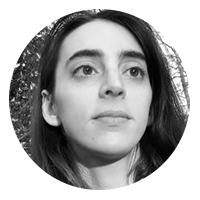 Sarit (Sarah) Hashkes
Founder at MindMoVR and Consultant at Karuna Labs
Sarah recently graduated from with Masters Degree in Neuroscience and is dedicated to improve the quality of peeople's lives with VR.  She combines her knowledge from a BSc. in Physics, a MSc. in Cognitive Neuroscience and a lifetime dedicated to movement, martial arts and dance, to create VR experiences that hack the brain body link. 

Sarah is the Co-Founder of Virtual Bytes (https://www.patreon.com/virtualbytes), creating VR demos that showcase the uniqueness of VR as a medium and consulting for Karuna (http://karunavr.com/), a startup using VR for treating chronic pain.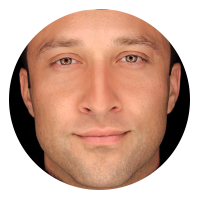 Alex Theory, PhD
Ceo and CoFounder at Sensync.me

Alex Theory Ph.D. is a CEO, Director, and Executive Producer who specializes in large scale immersive experiences, interactive content, digital marketing, augmented reality, virtual reality, and transmedia storytelling. He has produced a variety of top rated television shows, music videos, films, brand activations, live events, and experiential marketing campaigns. During his career he has worked with clients such as Google, Facebook, iTunes, Cirque du Soleil, MGM, NBC, ABC, PBS, Sting, Black Eyed Peas, Elton John, Alanis Morissette, and many others. In addition to producing media & events, he enjoys writing music and lecturing at conferences/festivals around the world. For more info visit: sensync.me

Gina Collecchia
Senior Software Engineer, Audio/DSP at Jaunt VR

Gina Collecchia is a music technologist living in San Francisco, CA. She holds a Masters in Music, Science, and Technology from the Center for Computer Research in Music and Acoustics (CCRMA) at Stanford University, where she studied digital audio processing under Julius O. Smith III, and a Bachelors in Mathematics from Reed College. She is author of the book Numbers and Notes: An Introduction to Musical Signal Processing, published in 2012 by PSI Press. Gina has held positions at Sennheiser, Apple, SoundHound, and most recently, Jaunt VR, where she leads audio software development for spatial audio.
This event is produced by:

Cascade SF is an Experience Design organization based in San Francisco, CA. 
Designers and mentors come together to teach each other the latest tips, tricks and techniques for designing interfaces, apps, web sites, and usable technology.  Join us at meetup.com/cascadesf or cascadesf.com. 
HOSTED BY OUR FRIENDS AT: 





UPCOMING EVENTS

Mentor Night
October 18, 2017
San Francisco, CA

Get 1-1 feedback from senior designers in San Francisco at Mentor Night!  Tickets at hellomentor.eventbrite.com.
FREQUENTLY ASKED QUESTIONS:
Where can I contact the organizer with any questions?
E-mail Andi Galpern at andi@cascadesf.com with any questions you might have.
Where will this event take place?
This event will take place at a tech startup or a convenient Downtown San Francisco, CA location Email: andi@cascadesf.com if you're interested in hosting.  
What is the refund policy?
All tickets are non-refundable and available on a first-come-first-served basis.  
Save This Event
When & Where

LinkedIn San Francisco

San Francisco, CA 94103


Monday, October 2, 2017 at 6:00 PM

-

Thursday, October 5, 2017 at 9:00 PM (PDT)
Add to my calendar
Organizer
CASCADE SF
Designing the Future Together

We connect designers with industry leaders to promote career growth and learn skills relative to the job market.