Description
We want to welcome UX Designers of all skill levels, startups, small to medium-size businesses, enterprise companies, developers and other tech professionals to come join Digital Karma at General Assembly Santa Monica for an inspiring evening of peer mentorship and networking.
At this event, our host, Jill DaSilva, will review several portfolios of randomly selected designers and provide them actionable feedback. In addition to portfolio feedback, Jill will also lead Q & A discussion topics such as:
What makes a good UX portfolio
How to get experience as an emerging designer and build your portfolio
LinkedIn strategies
Interview tips
How to hire a UX Designer (for those looking to hire a UX Designer)
Why UX is important
If you would like to have your portfolio reviewed at this event, please send a link to your portfolio via this form: http://bit.ly/apply-ux-hot-seat-feb26
About this Free Event
Thanks to our sponsor, Adobe XD, there will be FREE food and drinks (beer, wine, etc.) There will also be Adobe XD swag giveaways!!!
AGENDA
6:30pm – 7:00pm: Check-in, free food, and drinks (beer, wine, etc.), networking!
7:00pm – 7:10pm: Introductions
7:10pm – 8:10pm: Live Porfolio reviews
8:10pm – 8:30pm: Audience Q&A
8:30pm – 9:00pm: Networking
9:00pm: Hard Stop - Optional: Transition to a local spot for additional Networking
Who should attend this event?
UX Designers

Startups

Founders

Entrepreneurs

Small to medium-size businesses

Enterprise companies

Developers

Product Managers

Hiring managers

Angel Investors

Venture Capital Investors

Industry peers (i.e. Anyone that supports the tech community)
Proud to have Adobe XD as our sponsor!!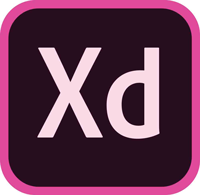 Special Guest:
Kelly Kugler
President, Kelly Kugler LLC and the upcoming Allora Collective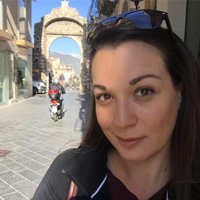 Whether you're changing where you work or where you live, get the support you need, when you need it, every step of the way.
Kelly Kugler has made some big changes across her career and wants to make it easier for other people to do the same. From relocating across the US and to Europe while working in global recruiting, she learned the essentials for a successful move along the way. These experiences have allowed Kelly to help others find similar opportunities and navigate the process of these transitions.
Kelly works with clients around the globe to:
Explore their options for a career change or relocation
Build a career or relocation strategy and create their plan
Present themselves with their resume, profile, and portfolio
Speak confidently during interviews and negotiations
Discover and design their new world
Whether it's a career change or a relocation, Kelly wants to help people change their lives for the better. In the Spring of 2020, she will be launching a new business venture: Allora Collective - a coaching model that specializes in career and relocation transitions for individuals and businesses. Learn more and book a free consultation at KellyKugler.com
-----
Your host:
Jill DaSilva, Founder CEO, Digital Karma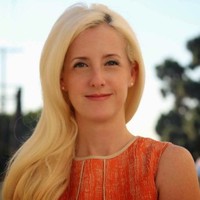 Jill began programming when she was 8 years old and has been designing digital experiences since the early 2000's. She teaches and speaks globally about User Experience Design and Minimum Viable Product Strategy. Jill also serves as an IxD Advisory Board Member for Santa Monica College and served as the Lead UXDI Instructor + Global Education Strategy Team Member at General Assembly. Jill was voted as one of 50 LA tech CEOs, founders, executives, hackers, & investors you must follow on Twitter.
ABOUT DIGITAL KARMA
Digital Karma is a full-service design agency that specializes in creating Minimum Viable Products for start-ups and existing businesses. We provide enterprise education and consulting, assist companies hiring UX designers, and evaluate end-to-end experiences through a UX lens. We also support the LA Tech community through meaningful workshops and events.
How do I get to the event?
This event will take place at 1520, 2nd St, Santa Monica, CA 90401.
Limited street parking and additional parking available at Santa Monica Place.
Email us for sponsorship opportunities: teamdk@digitalkarma.io