Sales Have Ended
Registrations are closed
Looking to register for the replay? If it's been less than one week since this program aired, email support@nyadventureclub.com with your name, email address, and the webinar replay you're interested in viewing. We'll then send along an invoice, and once paid, you'll get access to the replay for the remaining time.
Sales Have Ended
Registrations are closed
Looking to register for the replay? If it's been less than one week since this program aired, email support@nyadventureclub.com with your name, email address, and the webinar replay you're interested in viewing. We'll then send along an invoice, and once paid, you'll get access to the replay for the remaining time.
Can't make it live? Register and get access to the full replay for one week! New York Adventure Club | www.AdventureClub.com
About this event
"They do not call it 'New York' for nothing" said a real estate developer once upon a time.
Neighborhoods constantly change and evolve. And no New York City neighborhood has seen more transformation than Manhattan's Upper West Side, thanks in part to one of the most famous streets in the world to running right through it: Broadway. This is the multi-part story of how the Upper West Side transformed from a rural landscape to one of NYC's most desirable neighborhoods in under a century, and the drama and scandals it had along the way.
Join New York Adventure Club as we explore the secrets of the Upper West Side, one of the most desirable and influential neighborhoods in New York City that is steeped in entertainment, crime, and history.
Led by NYC Tour Guide and Upper West Side resident Gary Dennis, Part II of this digital showcase of the Upper West Side — between 59th and 84th Sts along Broadway — will include:
The importance of Broadway, and its evolution from a dirt path to one of the most famous street in the world
How a mile-long stretch along a single street contained so much crime, entertainment, and history
Famous landmarks in the neighborhood, including a controversial one that was originally a gift from the Italian American community
Historic buildings and figures from yesteryears, from the once-upon-a-time largest hotel in NYC to Edgar Allen Poe
The story behind the replacement of an entire neighborhood to make way for an arts center
Afterward, we'll have a Q&A with Gary — any and all questions about the Upper West Side are welcomed and encouraged!
Can't make it live? Don't worry, you'll have access to the full replay for one week!
See you there, virtually!
*Immediately upon registering, you will receive a separate, automated email containing the link to join this webinar
**For the best possible viewing experience, please ensure you're using the latest version of your internet browser — Google Chrome is the most compatible. Exact technical requirements and a webinar user guide will be shared in the automated confirmation email upon registration.
***A full replay of the experience will be available to all registered guests for up to a week
About Gary
"I am a native New Yorker, NY subway aficionado, and product of an insanely competitive family of "know it alls". My parents, younger brothers, and I all love New York City history, and to get some parental attention I had to be historically correct and entertaining at the same time.
"I love this city and all its peculiarities, and I love sharing it with newcomers, returning visitors or native New Yorkers— I'll tell you these and other fascinating things you never knew about this amazing place I call home because 'there are 8 million stories in the naked city' and I will share with you as many as possible."
The Upper West Side Series
Part I: 95th-116th Street
Part II: 59th-84th Street
Testimonials
"Gary is great. I'm a New Yorker, from the suburbs of L.I. and now live in the Nj suburbs. And I love straightforward, hysterically funny (in a very casual way) people like Gary. His knowledge and love of NYC is so, so apparent" -Susan
"Packed with information and delivered with flair" -Lauren
"I liked Gary's enthusiasm, passion and knowledge on the area. Love it." -Linda
"The presenter brought thia fascinating neighborhood to life." -Carole
"Everything! I also registered for Part 1 and found both tours to be informative. I plan to walk around the neighborhoods and check out the various buildings." -Sandra
"It's in the details. Instead of learning about our neighborhoods like a textbook, he gave us everyday information so I could really get the feel of what it was like." -Erica
"Learned things about my neighborhood that I never knew" -Virginia
"Gary has spunk. I like that he has off-the-beaten-path stories. Having lived on the UWS and being a history enthusiast, I still learned something new." -Jessica
"The presenter kept up a fast pace to present a great deal of interesting information in a short amount of time" -Richard
"Gary's tours are always so wonderfully researched, full of facts & extremely entertaining, & I love his sense of humor!" -Mary
"I liked seeing "old" and "today" photos of buildings and landmarks. The endless stream of history and interesting anecdotes and how they relate to today." -Dianne
"All the stories and the do you tail about the architecture and history. Just incredible memory and great humor. As I commented it's like an encyclopedia and so much fun!" -Sharon
"I love the fabulous stories with great pictures, wonderfully organized." -Joan
"Very detailed and comprehensive treatment of this subject." -Robert
"My eyes were opened up about the history of the UWSide. Knowing about the old buildings here now and those lost is fabulous. Well presented." -Janet
"Gary lives in and knows the neighborhood's history, and has researched it well." -Peggy
"Tons of information and trivia. Also the photos. The teacher does talk fast, so it's a bit of a challenge to keep up with him, but he is very knowledgeable." -Pink
"I love the enthusiasm & knowledge of the presenter." -Susan
"The depth of his knowledge and his obvious pleasure in recounting the history." -Donald
"Gary was extremely knowledgeable and entertaining." -Mark
"The speaker was so well informed. I loved all of his stories, particularly the ones about The Dakota. There was such a huge amount of information (value) in this presentation." -Andrea
"This was my first time hearing Gary and he is incredible. I cant wait to see more from him." -David
"The speaker was enthusiastic and very knowledgeable. He had a lot of energy and great information." -Ilene
Disclaimer
By attending a New York Adventure Club experience, you accept our terms of service.
Categories: Virtual, Neighborhoods
Organizer of 'The Upper West Side, Part II: 59th-84th Street' Webinar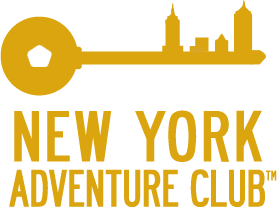 NEW YORK ADVENTURE CLUB
Unlock Your City
We give you insider access to the city's best-kept secrets. But we're so much more than a tour company.
WHO WE ARE

We are a community-driven club that curates the most unique experiences in town, with a focus on history and storytelling. We show you a city you never knew existed, and offer a community you can't live without.
You won't find our special-access tours and exclusive events anywhere else. Think after-hours tours of New York City's most celebrated spaces, themed parties in unexpected locations, and weekend excursions to incredible destinations. All of our events end with social hangouts so you can meet people who love exploring as much as you do.
THE 'CLUB' IN NEW YORK ADVENTURE CLUB

Our current community is more than 23,000 members strong and includes everyone from recent NYC transplants to lifelong residents. Whatever borough you're from (or city or country, for that matter), we'll make it easy for you to take full advantage of the unique places and great people this city has to offer.  
WHERE WE GO
To ensure a one-of-a-kind experience each and every time, we handpick events and outings specifically for the New York Adventure Club community. Recent events include:
* An after-hours tour of New York City Hall
* Special access into some of New York's most coveted private social clubs, including the Explorers Club and National Arts Club
* Petting baby kangaroos, holding sloths, and feeding leopards at Staten Island Zoo

* An NYPD Precinct tour, including a meet-and-greet with detectives and Emergency Service Unit crew members
* A tour of the Polish Consulate led by the Consul General and Vice Consul General of Poland

* A special-access tour of Brookhaven National Laboratory and its Relativistic Heavy Ion Collider (RHIC)
* A Halloween party in a historic gothic crypt, complete with a five-piece brass band
Subscribe with our newsletter to get the inside scoop on the city's most interesting events: http://eepurl.com/1cnVH
Unlock Your City with New York Adventure Club