Description
An UNconventional Experience for UNapologetic Leaders
How are you planning to get from where you are to where you want to be in your business?
The only way to experience uncommon results is to take an uncommon approach to your business. Visionary leaders are focused on doing what it takes to experience extraordinary results by using a disciplined process. We invite you to spend the weekend with us refining your approach, creating a detailed strategy and working through the plan that will guide your next year. This weekend is about performance and profitability.
January is too late to begin preparing for 2017. Get a jump on your planning, execution and profitability!!
To allow for one-on-one business coaching (support for ideas that you work through) and consulting (direct insights and resources shared), this intimate experience is limited to a small group. Learn from a seasoned business leader with proof of performance to help you create and implement a solid infrastructure and clear road map to drive sustainable business success. If you have previously participated in an Unveiling Retreat experience, we will expand the concepts and go deep into the heart of your business to create a strategy and execution plan to guide your financial, business development, social media and operational investments at least through 2017.
Retreat focus areas:
Creating the exceptional experience - from marketing to product and service delivery - that attracts your

ideal clients

Becoming clear about what you will

focus

on at this stage, including products, services and target markets

Collaborating

with competent business leaders who can help you tap into more profitable opportunities
Creating short-term

sales

goals and long-term

relationships that generate the revenue needed to operate and grow

Increasing

profitability

through high-impact products and services that distinguish your business

Maximizing

multimedia

platforms to drive business profitability, including video communications

Building a planning, executing and evaluating

discipline to ensure you review progress more than once a year
We are all about helping you experience RESULTS! This is not a conference. This is not hype. This is not an "upselling" event where you only get the real information if you pay more. This is not a marketing event. It is a master coaching, business consulting, results-oriented experience.
This weekend retreat is for the business owner and leader who is committed to leaving this experience with a clear plan to DRIVE results through 2017. If you wait until the beginning of the year to create your plan, you are already behind your real competition!
Registration includes:
Cocktail reception, connecting and introduction to the experienceon Friday (6 PM - 8 PM)

Working sessions with breakfast & lunch on Saturday (8:30 AM - 5 PM)

Working session and closing with brunch (8:30 AM - 12 PM)

Work space in a beautiful penthouse suite with panoramic views of sunny Orlando, Florida
About The Batie Group and LaFern Batie
The Batie Group is a global management-consulting firm creating a measurable impact through: effective leadership, compelling strategy, execution excellence, and organizational branding.
LaFern Batie, MBA works with leaders to help them maximize their individual and organizational potential. As CEO of The Batie Group, a management consulting firm, LaFern is committed to creating practical, high-impact organizational solutions by focusing on strategy, execution, effective leadership and exceptional experiences (which is what real, effective branding does).
With proven corporate and civic leadership experience, the value LaFern provides to leaders – including small business, nonprofit and Fortune 500 executives – helps them deliver what they promise to their customers through people, processes, products and services. With accounting, operations and human resources experience, she is a visionary leader with high business acumen and a commitment to excellence.
Clients include:
Boeing
Raytheon
National Reconnaissance Office
PricewaterhouseCoopers
ARAMARK
Raymond James Financial
Children's Hospital of Philadelphia
Fifth Third Bank
University of Miami
The Venue - Parc Soleil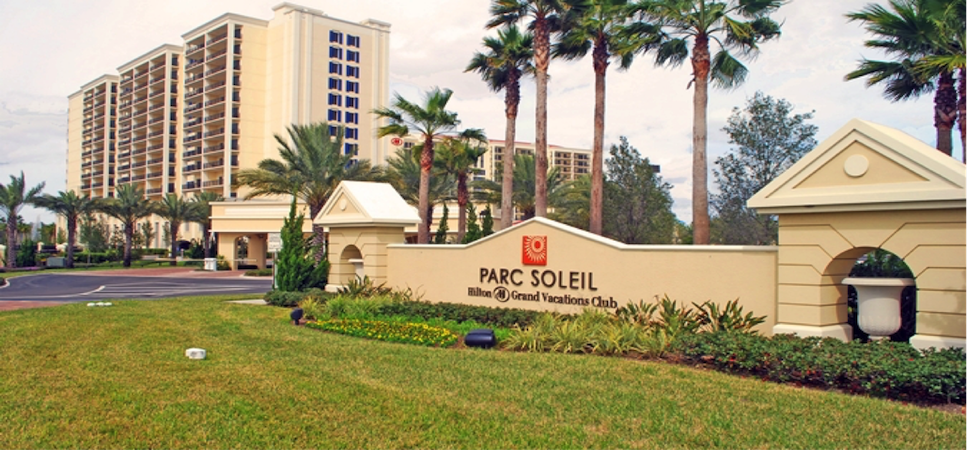 This exquisite property is ideally situated on 52 acres of sprawling grounds and centrally
located to the most celebrated attractions in the region. The resort features
extensive recreational facilities and amenities, tranquil
waterfront walking paths and ideal proximity to popular theme parks, golf courses, dining and shopping.
Parc Soleil provides shuttle service to popular theme parks to take the stress out of travel (just in case you extend your stay). The Mediterranean-inspired resort is an ideal choice for a romantic getaway, family vacation or business trip. Unwind in a stylish studio suite or choose a spacious one or two-bedroom suite featuring spacious balconies, large living and dining areas and fully-equipped kitchens to make you feel at home. Relax with a movie or DVD, and stay connected with family and friends with complimentary WiFi access. Enjoy casual poolside dining and savor French inspired cuisine at Café Soleil. Stay active during your stay with the walking and jogging path, tennis courts, exercise
facilities, playground, and supervised recreation programs for all ages.
Use this link to learn more about the Parc Soleil & to reserve a room:
http://bit.ly/1i2M7i0 - Parc Soleil
There are many other hotel options in every price range in the Buena Vista area.
The dining, shopping and entertainment options are endless in this area! While you are working hard to build your business, be sure to have lots of FUN!! If you have ANY questions or need additional information, please contact us via LaFern@TheBatieGroup.com or our toll-free customer service line - 888.835.1716 ext. 801. We are here to serve you and make this experience as powerful as we can!
FAQs
Am I a good fit for this event?
The attendees who receive the greatest benefit from the Unveiling Retreat are entrepreneurs who have a general idea about what they want to offer or how they want to expand but do not have a solid grasp of how that looks or what is needed to make it happen. Regardless of whether you are focused on an IRS-classified for-profit or nonprofit, the challenges and sustainability needs are the same. You must have something that attracts others to the extent that someone is willing to invest in your products and services. Without income, the enterprise will not survive. Participants often have questions about viability, pricing, marketing, target market, profitability, products and services and the numerous questions we all have had as business owners, whether emerging or experienced. So, whether you want to grow a multi-million dollar business or launch the community initiative of your dreams, having a road map, following it and generating income is key.
What makes this experience different from other workshops and conferences?
The Unveiling Retreat is customized to specifically meet YOUR needs. After you register, you will receive an assessment and questionnaire that helps me understand specifically where you are in the process, the challenges you are facing and where you desire to be in the future. I believe in the personal touch from beginning to end. The weekend is planned with your needs shaping the agenda. In addition to working within a group of powerful leaders, you will have time to ask questions and receive one-on-one feedback. This is not a cookie cutter, predominantly hype, "promise to help you make a million if you buy the next level expensive package,", "the only person getting rich is the host" event. I believe in integrity and have the proof-of-performance to support the work we will do together. Enjoy the power of experienced business consulting, effective engagement and masterful coaching to help you leave with everything you came for... and then some. Oh, and be prepared to work. There are no shortcuts to sustainable success.
May I make payments rather than pay in full?
Yes, you may make your initial 50% deposit ($348.50) now and the remaining 50% ($348.50) no later than September 15, 2016. This payment plan applies to the general eagle registration only, and not the early eagle registration.
Where can I contact the organizer with any questions?
Please contact our office via 888-835-1716 ext. 801 or LaFern@TheBatieGroup.com if you have any questions or need additional information.
Is my registration/ticket transferrable or refundable?
If you find that you are unable to attend, you may transfer your registration. Please contact our office via LaFern@TheBatieGroup.com or 888-835-1716 ext. 801 with the new attendee's name and email address so we can ensure the attendee receives all pertinent event information and reminders.
Every now and then, unforseeable issues arise. Your reservation is part of a small group, which allows me to deliver the value promised to participants in an intimate setting. As such, I ask that if you must cancel, please do so no later than September 15, 2016 to receive a refund less a $50 administrative fee. After that date, your cancellation may be transferred to another attendee or applied to other services.
Can I update my registration information?
If your contact information changes, please notify our office via LaFern@TheBatieGroup.com at your earliest convenience to ensure you receive important communications and updates related to the event.